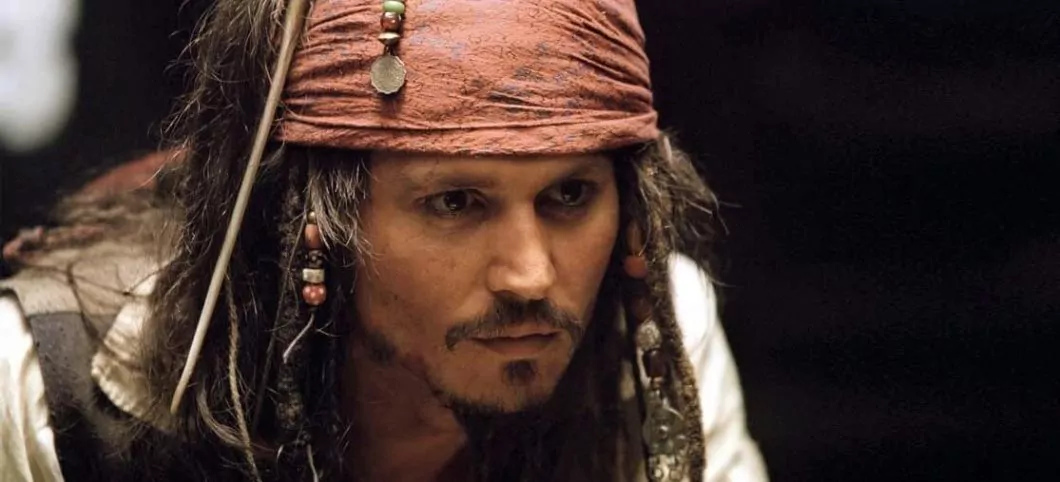 I may not be sure about most of the things in my life. That is why I am mostly found, behind my laptop screen, racing across the keys hoping that it actually was a typewriter. If not found pouring out my judgements of the world onto a blank document, then I am mostly getting lost in the worlds of others. Getting mesmerized by the reality of the director and writers through the eyes of the cinematographer and the disguises of the actor. Movies have the magic of always being so different even though they all stem from the one same reality. 
No one is the same. No one sees the same movie. For the actor, the movie is about the life of their character and for the director, it is about making sure his world doesn't come collapsing. Even Ryan Reynold's characters aren't totally the same even though they are all arguably variants of Deadpool. That is why I could rewatch any movie countless times because I am not the same audience I was before. 
The ever-changing quality of a movie is only further enhanced by the talent of the artists. When one watches a Wes Anderson movie, there is a thread that is similar to all his movies. It is his signature on his art. A way to mark it and remind the audience that they are being pulled into his world where he is god. For Akira Kurosawa, it is the idea to tell as many stories as he can in one movie. Directors, cinematographers, and often writers need the audience to know that they are present. Take Mindy Kaling, her stories have the similarity of a quirky woman who is strong in her need to be adored by everyone. She might be there starring in it but she needs you to know that she wrote it too. These elements are their selling points. 
For an actor, their selling point is that they are never the same. Zendaya may play a high school student in multiple projects but no one can say that they are even slightly similar. That is what makes an actor great. When an actor makes sure to disguise themselves so thoroughly that a wide-eyed, cinephile who has done all background research about every scene in a movie will still be in shock when they see them on the screen, then they have done a fabulous job. The best example of such an actor is Johnny Depp. 
Who is Johnny Depp?
John Christopher Depp II doesn't need an introduction but I will give you one, anyway. He is an American actor who was born in 1963. The surprisingly 58-year-old man has so many accolades, awards and acclaim that I will exceed my article by noting them down here. His debut was made in the horror film genre with a chilling performance in A Nightmare on Elm Street. A movie I can never discuss because for the sake of my sanity, I have buried it deep down. What I do remember is Depp wearing a crop top and my 12-year-old self pledging my entire life to him. Since then, Depp has covered all genres. His role in What's Eating Gilbert Grape alongside another phenomenal actor, Leonardo Di Caprio may have been comparatively small to that of Edward Scissorhands but is memorable. 
An embarrassing confession of mine is for a long time I had no idea that the man playing Wonka in Charlie and the Chocolate Factory was Depp. Having seen him play Tom Hanson (21 Jump Street), George Jung (Blow) and Wade Walker (Cry-Baby), I was surprised, to say the least, when I did realise that she was Wonka. Continuing in this surprise was him playing Mad Hatter in Alice Wonderland. Restating my earlier point, none of his characters is the same and in his case, they don't even feel like they are played by the same person. 
Johnny Depp and His Chameleon-Like Abilities
A lot of that credit goes to the makeup, costume, hair and special effects artists too but it can't be said that his transformation had nothing to do with his ability to be a chameleon. Mad Hatter, Wonka, Edward Scissorhands, Mortdecai and Jack Sparrow, all have the common thread of being highly eccentric and yet none are even remotely played the same way. Depp would imbibe an entire personality to every pore of his existence and played the person out in a way that the world had to be a real place and each of his characters had to completely different person. So different that they can't be tied back to him except when the credits roll in. 
Johnny Depp always does such a stellar job always. He was in the Fantastic Beasts franchise for a minimal amount and yet the announcement of his removal generated a huge negative reaction. His portrayal of Grindelwald was so perfect that seeing anyone else play it was underwhelming. Similar to this franchise, Disney rebooting Pirates of the Caribbean without Depp too led to similar reactions. It isn't a stretch to say that Depp's performance as rusty but impeccably charming Sparrow was a prime reason for the success in the first place. 
Speaking of Depp's charismatic characters, his portrayal of Wolf in Into the Woods had my entire school reacting in a way that was far from fear. How did he manage to make people fall in love and kind of root for the most obvious villainous character? Charm. He does not leave any of his characters or storylines hanging and every word that is spoken is in such a way that it is almost impossible to think that it can be said in any other way. Till he does say it completely differently as a different person. A common thread between some of his movies is Helena Bonham Carter. Yet, there is variety. They have worked together many times and yet their style is always so different from the last one so it is completely normal to assume they have never worked together as well as forget that they are the ones acting. 
The Johnny-Amber Saga
It is highly unfortunate to think how Depp has disappeared from the industry because of the case going on with his ex-wife, Amber Heard. He is an example of how art should be separated from the artist. Without knowing the truth behind the entire case, he was impacted severely by the allegations. Production houses distance themselves from him and his entire career is reduced to the speculations and rumours of his personal life is saddening. Where does a person run off to when they have the world looking and mulling over every detail? 
The Movie Culture Synopsis
Reaching the end of the article, here are some recommendations to watch when you want to run away from your own reality featuring Johnny Depp:
What's Eating Gilbert Grape
Sweeney Todd: The Demon Barber of Fleet Street
The Nightmare on Elm Street
Alice in Wonderland
Mortdecai
The Professor
Corpse Bride
Blow
Edward Scissorhands