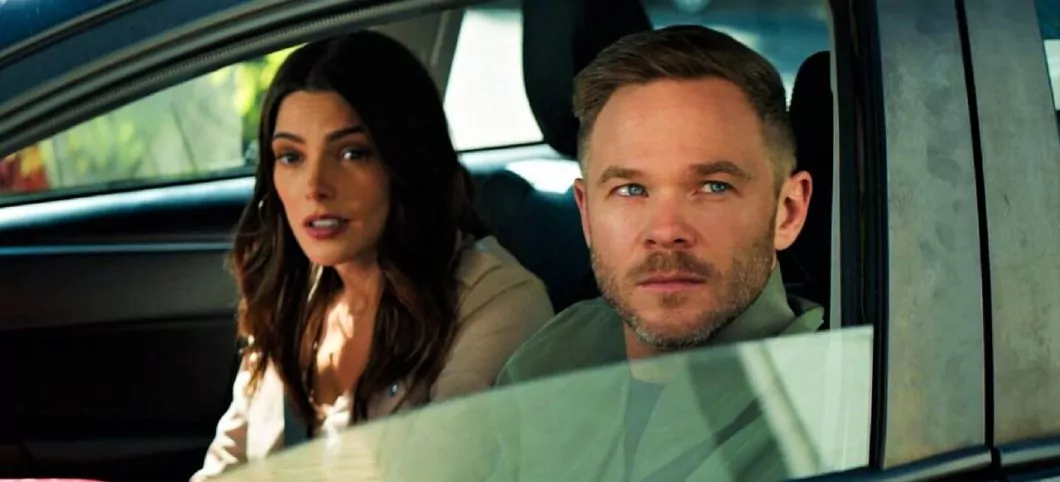 Aftermath is a paranormal thriller directed by Peter Winther. It is based on a couple having issues with their relationship and the circumstances through which they try to overcome them while facing a mysterious entity at the same time.
Aftermath Movie Cast
Ashley Greene as Natalie Dadich
Shawn Ashmore as Kevin Dadich
Jason Liles as Otto
Britt Baron as Dani
Sharif Atkins as Officer Richardson
Diana Hopper as Avery
Ross McCall as Nick Scott
Paula graces as Claudia
Alexander Bedria as Robert
Soraya Kelley as Sarena
Jamie Kaler as Dave
Travis Coles as Garrett
Sandra Prosper as Anne Levin
Juliette Jeffers as Dr. Sasner
Susan Walters as Farrah
Freddie Basnight as Officer Hess
Josiah Lipscomb as Stranger
Debbie Fan as Dr. Lee
Aftermath Movie Plot
The movie revolves around a young couple facing issues in their married life. Desperate to save it, they accept a deal to move in a new house for a fresh start despite knowing the dark history of that particular house.
Soon they realize that they are not the only ones in their new dream home as they start to experience strange things and feel the presence of something unexplainable with them.
Aftermath Movie Review
Aftermath is a stereotypical horror thriller with a strong basis on the paranormal and family aspects. It also includes a certain psychological element to it by focusing on the characters mental formulae.
 It is a type of film which keeps you sitting at the edge of your seats at one scene only to end up with a not so impactful moment at the next scene. At the same time, it elevates the aspects of a physiological thriller by showcasing the traumatic characteristics of each character as you go through the movie.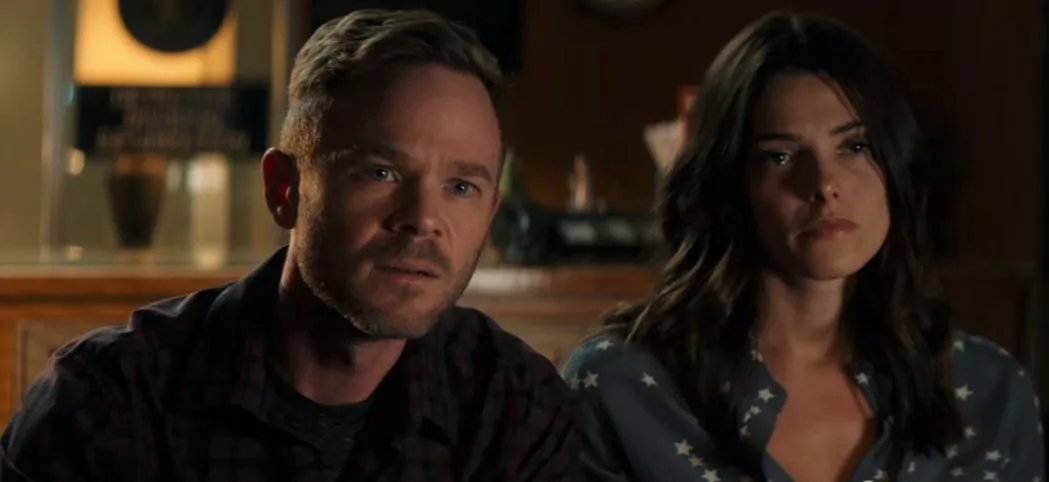 Aftermath Movie: Overcoming the personal dilemmas
Natalie Dadich played by Ashley Greene and Kevin Dadich played by Shawn Ashmore are a young couple who are currently facing a huge hurdle in their married life. Due to the unfaithfulness of Natalie at one point, a barrier was created between her and Kevin that was showing no signs of getting better. This portrayal of the characters struggle to move forward from this is certainly displayed in a convincing manner. Both have their own inner demons which lead to this situation yet the part of trying to move past it is highlighted.
The personality of Kevin is shown as someone with a very mature mindset who displays an inner strength of forgiveness while at the same time being susceptible to human emotions like anger and envy.
Natalie is also seen as someone who is facing her own inner issues constantly which led her to have that one moment of weakness. A good point of the movie would be their realistic portrayal of the human nature which is full of things like regret, forgiveness, anger, anxiety etc. And the ability to try and deal with it to move forward can clearly be seen in the movie.
Aftermath Movie: Engaging Side Characters
The relationship between Natalie and Dani is also seen as them being very close. This is seen as Dani always rationalized Natalie's mistake with her husband Kevin in way where she would not feel too regretful and be logical about the reason why that mistake happened in the first place.
Another positive part is the bond between Kevin and his two friends as they are always seen as a jolly trio. Avery, who is Kevin's classmate after he rejoined college is also shown as a supportive friend who is always there to listen to Kevin. She is portrayed as a quirky individual with a certain flair.
Aftermath Movie: A Typical Horror Flick
The paranormal part of the movie despite being interesting, lacks in originality as these types of movies dealing with home invasion, horror and family are also quite common. These movies usually have a certain pathway as their story keeps on progressing. Because of this, the movie seems simple enough for one to predict as to what would happen next despite only seeing the fraction of the movie.
There is also certain strength in the way the couple dealt with the paranormal elements while facing their own problems in their married life. On this aspect it could be said that this movie certainly showcased that in pretty compelling way.
Aftermath Movie Critical Reception
Aftermath stands at a rating of 18% based on 50 reviews on Rotten Tomatoes. Similarly, it stands at a rating of 5.3/10 based on 8.9k reviews on IMDb.
The Movie Culture Synopsis
Aftermath is a typical horror flick which has various elements of psychological mystery and family drama. It definitely has flair to it that would make it a certain worthy watch. At the same time, it can also be considered as that type of movie which is a 'One Time Watch'.
Despite the plotline of the movie being somewhat predictable, Aftermath can be considered a scary movie which might keep your toes clenched throughout the story. The character's relationships are also displayed very well with how they face the paranormal dilemma while facing their own personal issues.
One of the major highlights of the movie is the realistic display of the couple facing problems in a marriage and along with it, the thriller aspect is included. It is an interesting horror movie and interesting watch for sure.