DATE : 8TH OF DECEMBER 2020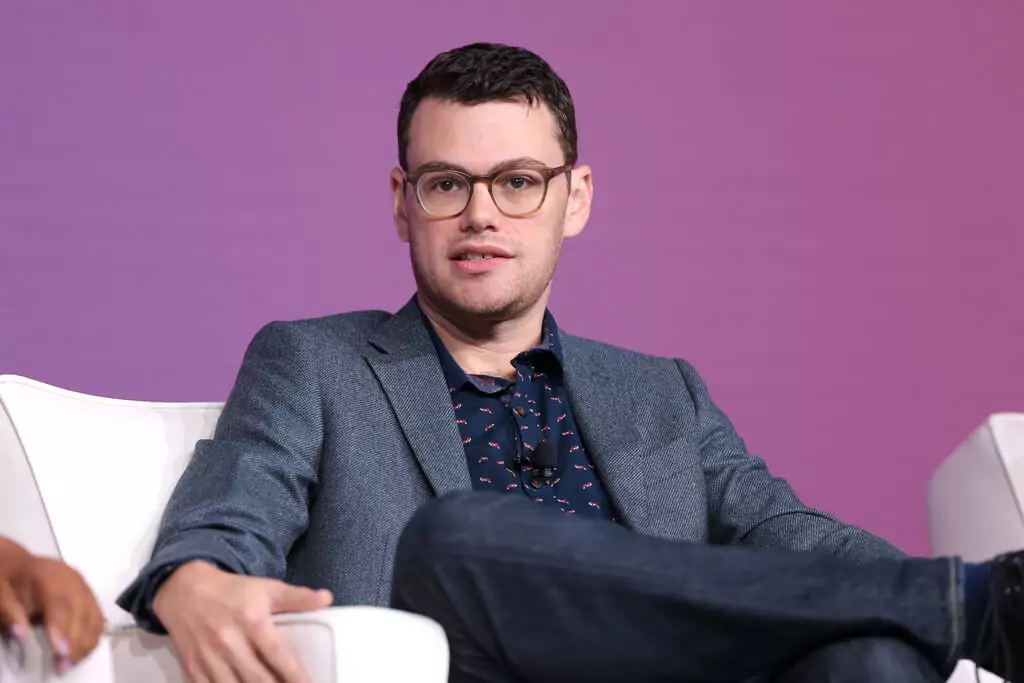 Bon Jovi has been an icon over the years and with the Pandemic still at Large, Bon Jovi On a Night became a concert film to debut on Streaming Platforms.
Alex Horwitz who has earlier Directed Hamilton Documentary amongst other work of his, helms this project.
The opportunity was ours to Interview him about the job and what it was like working on a project for Bon Jovi.
Greetings Mr. Horwitz, we at The Movie Culture are thrilled to have you. We certainly hope you and your family are safe in a time such as this.
Alex Horwitz: Thanks for doing this. Hope you and your family are well too.
Q. To start with the questions, could you tell us how you got involved with Bon Jovi On a Night like this?
Alex Horwitz: I met Jon Bon Jovi back in February. He was a fan of a film I made called Hamilton's America, and he wanted to make a documentary to pair with the new album, 2020. It was going to be part doc, part concert film — an exploration of contemporary America, unpacking the social issues of the day that informed the songs on the album, with Jon as our guide. We filmed a couple days, and then COVID shut down the 2020 tour and ended our film before it got off the ground. On a Night Like This is an echo of those plans. In the absence of a tour, Jon wanted to film the album being performed, and I was happy to help.
Q. Everyone has heard of Bon Jovi if not listened to the music. How was it working again? Given you have already worked with him on a prior Music Video
Alex Horwitz: Yeah, Bon Jovi is in that territory beyond pop music. Their music is actually folkloric. "Living on a Prayer" is just in the world's DNA now. So sure, it was humbling and exciting to make the band's acquaintance. That music video was an early remnant of the big documentary plans. Right before the pandemic, I went to London with Jon to film a new, charity version of "Unbroken," his song for soldiers. We were in Abbey Road Studios with no-longer-Prince Harry and a choir of wounded veterans from his Invictus charity. It was a great time, but I was cheated out of the full Bon Jovi experience because the band wasn't involved in that video. So that's what I was most excited about with On a Night Like This — getting to hang and work with the band. Their reputation as the nicest guys in rock is well-earned.
Q. How different was it shooting a Concert in comparison to something that's already scripted? How on the toes should you be to take on a venture such as this?
Alex Horwitz: Well, I have made some scripted projects, but I mostly come from documentaries, so I'm used to having to be on my toes. But for someone who's used to verité documentary content and interviews, a concert practically feels scripted, because you've got a structured set list and lyrics. But it's a nice in-between place, where we get to plan and set camera angles, and know, for example, when we need to feature a soloist in a close-up, but we also get to stay loose like a documentary crew and just go where the moment takes us. And it's also just fun, because you're working with a live soundtrack.
Q. We questioned Jonathan Furmanski about the film, could you tell us as well how you two worked out the task of shooting a live concert?
Alex Horwitz: I think the biggest creative decision we made happened during rehearsals. We were there to film some documentary elements to weave throughout the film, but we were also "scouting" to be able to plan the concert shoot. The band was in their usual formation for an arena show — Jon and the guitarists in front of percussion and keys, all facing out towards an invisible audience. But we knew that there would be no audience because of the pandemic, so I suggested to the band that they avoid the awkwardness of playing to a non-existent crowd and face each other, more like they might in a recording studio. So then Jonathan and I just had to map out angles for shooting in-the-round. It was harder to pick spots that wouldn't constantly have cameras dirtying up each other's shots, but we welcomed the challenge, because it instantly felt like a more intimate experience with the band. We could shoot over their shoulders, make it more like a conversation than a spectacle. We had a great team of camera operators who then made our job easy. During the shoot, I watched the monitors and concentrated on talking to the shooters about shot adjustment, while Jonathan sat next to the lighting designer to keep changing what the grid was throwing onstage.
Q. Before taking up Bon Jovi On a Night like this, you also worked on a documentary for Hamilton. How was that experience like? And do you have a love for Music, because that's the theme I got from your work?
Alex Horwitz: Hamilton's America was a joy to make, not least of all because that music is so singular and amazing, and yet I never really thought of it as a music film. I conceived it as a history documentary, with the show and the music as our guide. So sure, it's a musical documentary, but it's just a question of my creative entry point to the material. On a Night Like This begins and ends with the album, 2020. It's all about the songs and what they say about the world today. I do seem to come back to music, which I'm certainly not complaining about, but my previous film, Autonomy, was a very nerdy film about self-driving cars and how automation affects our lives. So my taste and interests are all over the map.
Q. You are not only a director but an editor as well, is there one you favor over the other? Could you tell us about Editing Bon Jovi's concert film?
Alex Horwitz: Directing was always the goal, but I loved being an editor, just loved it. It's something akin to being thereat the moment of a film's birth. Whether it's scripted or documentary, everything before that point is all about gathering the raw materials for what happens in an editor's timeline. That's when it becomes a movie, and I love being the guiding hand of that part of the process. And I always wear an editor's hat when I'm on set. At least subconsciously, I'm thinking, "Do I need this? What don't I have that I must get? Where does it fit?" So once an editor, always an editor, I think. Luckily, I had edited plenty of multicam concerts before directing any. I never think about a live-to-tape edit. I know I'm going to cut it later, which frees me to move the operators around and reframe a lot during the shoot, as long as I know I plan to be on some other angle. With Bon Jovi, that safe angle was usually a close-up of Jon, because he's the star of the show. But in a pinch, I knew I'd always have a good angle on Tico Torres on drums.
Q. As a Director, is there something you wish to Direct in future? Maybe a Tent-pole blockbuster?
Alex Horwitz: Happily! That's pretty far from the work on my resume so far, but I'm a comic book geek, so absolutely. Look, I made a short zombie film some years back called Alice Jacobs is Dead that's basically a love story about coming to terms with terminal illness, so I'm hard to pin down, I guess. Then again, during this pandemic, that film plays more like a documentary than I ever could have imagined.
Q. To the younger generation who'd be introduced to Bon Jovi with your Film, what would you tell them to expect from it?
Alex Horwitz: I'd tell them to expect to see a very classic brand of showmanship — a sort of "we're here to entertain you, now sit back and relax and we hope you enjoy it" kind of a vibe. Not that there aren't younger acts who do that, of course, but I think with a band that has been this big for this long, you're witness to a very rare kind of energy. They're Hall of Famers, after all. Like I said before: Jon isn't just a rock star anymore. He's folklore.
Q. Given you just shot a live concert was there any major difficulties you faced? Would return back to the medy, given an opportunity?
Alex Horwitz: The biggest challenge this time around, of course, was COVID. The only people not masked were the band, because they were singing. But every crew and band member was tested multiple times, and distance was enforced wherever possible. It's a privilege to get to do the kind of work I do in the best of times, but to be able to continue it during the pandemic just reminds me of how precious the opportunity is. I'm not complaining about the protocols, because they're necessary and the right way to proceed, but yes, I'm looking forward to some return to normalcy one day, without this extra set of challenges. It's all good though. Between the band crew, film crew, and stage crew on the concert days, there were a lot of people in the room, all with necessary functions, and no one got sick.
Q. As a Cinephile, there's always one movie which is responsible for getting us in love with the art form. Which movie was it for you?
Alex Horwitz: Oh man, too many to name. As a kid, nothing opened my eyes to film more than the films of Terry Gilliam. When I was 7, The Adventures of Baron Munchausen, in particular, got me addicted to movies on a deeper level. Later, when I was, frankly, probably too young to see it, I saw A Clockwork Orange and was forever changed. I think I was aware that I was watching something frightening, about a grotesque character, but I was drawn in and rooting for him, and in my brain's attempt to reconcile those truths, I understood that that had something to do with the filmmaker. I suppose that's when I became an amateur film student and really started to pay earnest attention to the craft of it all.
Q. The Movie Culture is situated in India and we'd be happy to know whether there's any Indian Origin Movie or A Series you came across and have loved it?
Alex Horwitz: Well, I've been thinking a lot about Mira Nair lately, because my 6-year-old son likes playing chess, and I can't wait to show him her film, The Queen of Katwe. I've always admired her work a lot.
Q. Do you have any future projects lined up which you'd like to share with us and your fans?
Alex Horwitz: A few things in the works, but too early to share.
Q. Is there a piece of advice would you give to young aspiring talents from your experience as a successful individual yourself?
Alex Horwitz: My usual advice is to ignore most advice, because everyone in this business has a different story of how they got where they are. Ask ten people in film how they set about their path and you'll get ten different answers, so go your own way. With this I would like to wrap up with the interview questions.
The Movie Culture would indeed like to thank Mr. Alex Horwitz for agreeing to this wonderful interview.
The Movie Culture Synopsis
Alex Horwitz is not just a director but an editor and a producer. So anyone reading this should take his word to heart because it'll all be making sense once you get going.
We couldn't express are gratitude towards the interview although we do hope young aspiring Talents reading the aforementioned Interview could pick up on things.
Bon Jovi On a Night like this is available to watch on Sirius XM.