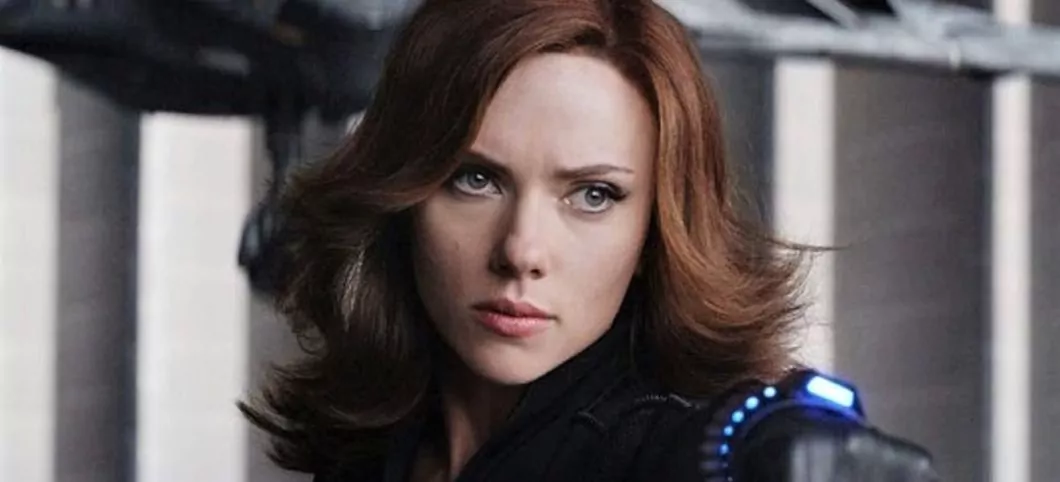 Scarlett Johansson was motivated to make it as an actor from an early age, going through the normal route of entertaining family members as a child before progressing to larger stages. 
Scarlett Johansson, star of the new Marvel film "Black Widow" recently filed a complaint against Disney in Los Angeles Superior Court, saying that her contract was broken when at the same time as it was released in theatres, Disney released the film on its Disney+ streaming service. According to the lawsuit, Johansson's contract with Disney's Marvel Entertainment guaranteed her exclusive theatrical distribution, and her pay was contingent on the film's box office performance. 
Today, Johansson is the highest-grossing actress of all time. Scarlett Johansson is a rare sight in Hollywood; a lady of great beauty and astonishing flexibility who has perfected her trade and showcased some of the best that cinema has to offer recently. 
Her (2013)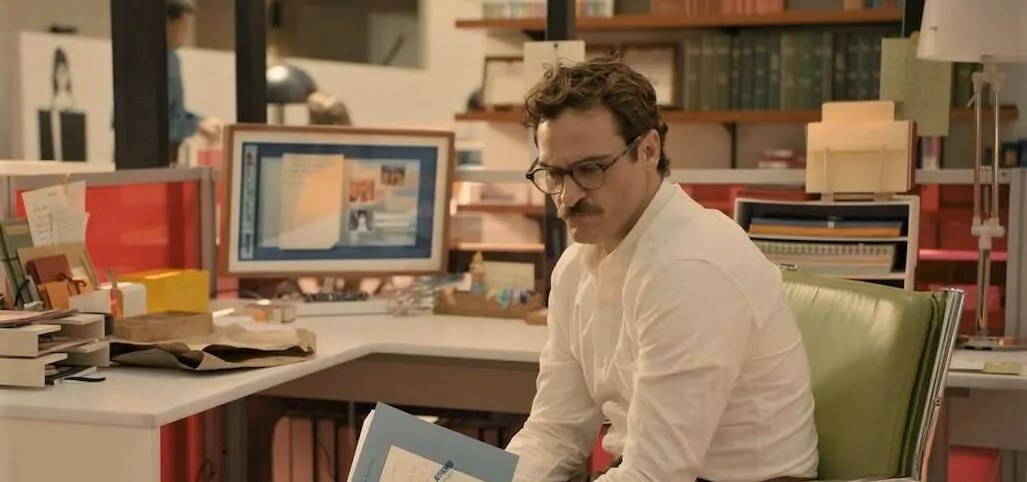 Scarlett Johansson has previously lent her voice to widespread acclaim. This is best exemplified by her stunning performance in Her as Samantha, Theodore's (Joaquin Phoenix) digital personal assistant's disembodied voice.
Spike Jonze, whose script for this award-winning dramedy was nominated for an Academy Award in 2014, considers if a person may fall in love with a digital personal assistant as a painful investigation of how far our fascination with technology may carry us in the near future. "Her" is also a master class in acting, with Joaquin Phoenix and Scarlett Johansson demonstrating incredible chemistry despite the fact that they are never in the same room. 
Lost In Translation (2003)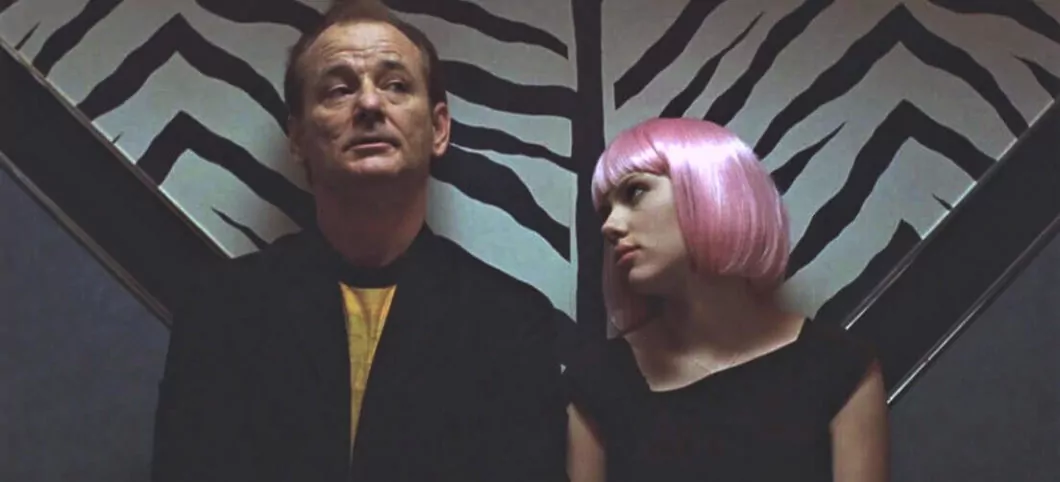 ScarJo plays Charlotte, a young woman who travels to Tokyo with her emotionally distant photographer husband, Giovanni Ribisi. Bob Harris (Bill Murray), a faded, middle-aged movie star starring in an advertising campaign exclusive to Japan, meets Charlotte at her hotel and discovers a fresh feeling of energy in her company.
Lost In Translation is a quirky, frequently amusing comedy as well as a thought-provoking, occasionally off-putting drama about a mismatched friendship that turns into something even more unexpected. The film put Scarlett Johansson on the map as one of Hollywood's most sought-after talents and helped her get her first Golden Globe nomination. It was an Oscar-winning accomplishment for writer/director Sofia Coppola. 
Marriage Story (2019)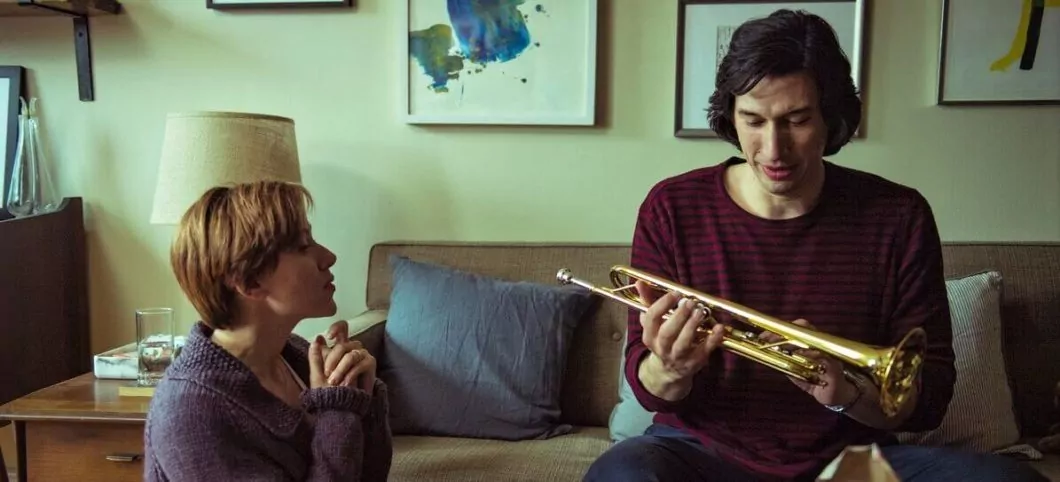 Marriage Story stands out because its view on romance is often amusing and not particularly unique in premise, yet it is a tough experience to watch owing to its brutally honest execution. This Netflix original film, written and directed by Noah Baumbach, follows the collapse of Charlie (Adam Driver) and Nicole (Scarlett Johansson)'s marriage.
Marriage Story is an often humorously identifiable yet devastatingly authentic contrast to the classic romantic comedy, including two Golden Globe-nominated performances by its leads. 
Avengers : Endgame (2019)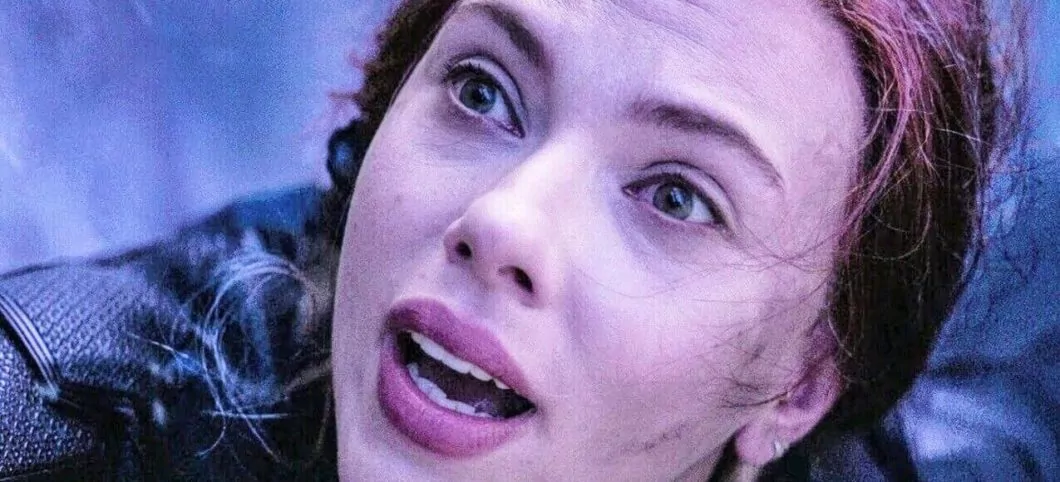 Avengers: Endgame reunites the heroes who escaped Thanos' (Josh Brolin) horrific Infinity Gauntlet snap in a real race against time in the hopes of reversing the tragedy. Scarlett Johansson has more screen time in Anthony and Joe Russo's Avengers: Endgame than she did in its direct predecessor, Avengers: Infinity War, and for good reason.
ScarJo's portrayal of Black Widow shows her at her most vulnerable, helpless in a world where most of her friends have died, but strong enough to later give her life to the depths of Vormir in order to obtain the Sole Stone in an emotionally paralysing moment that solidifies Natasha Romanoff as one of the most fearless Avengers. 
The Prestige (2006)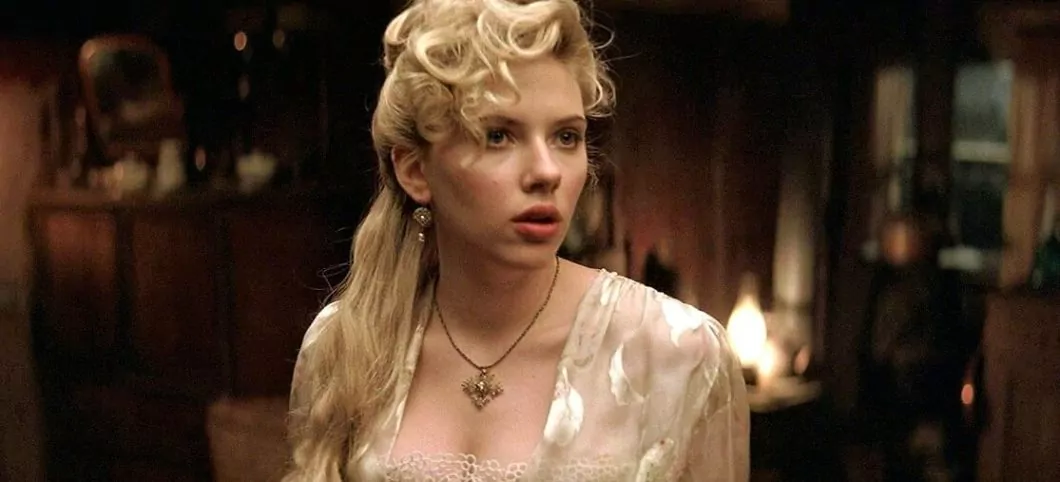 The mind-bending period film 'The Prestige' follows two 19th-century magicians (Hugh Jackman and Christian Bale) as they compete to be the best illusionist.
Scarlett Johansson adapts a British accent while she plays Olivia, the film's femme fatale, who finds herself a pawn in Christian Bale and Hugh Jackman's battle of wits on the magic show stage. From the beginning to the unbelievable end, The Prestige is a beautifully conceived hot-cooker movie that keeps you guessing its secrets.
The Avengers (2012)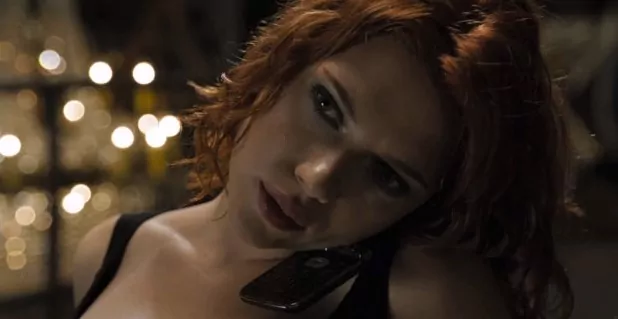 With her absolutely dramatic arrival in 2010's Iron Man 2, she was welcomed into the Marvel Cinematic Universe. Scarlett Johansson's first opportunity to shine as Natasha Romanoff, a.k.a. Black Widow, came in The Avengers, when she effortlessly stood out among the lads while saving the globe with them.
The momentous event of witnessing some of Marvel's biggest heroes share the big screen for the first time was celebrated by Joss Whedon's 2012 action-packed extravaganza, which became an astonishing critical and commercial accomplishment. Even in its quieter moments, The Avengers maintains a high level of tension, particularly when Scarlett Johansson's Black Widow approaches Tom Hiddleston's captured Loki for a revealing discussion. 
Jojo Rabbit (2019)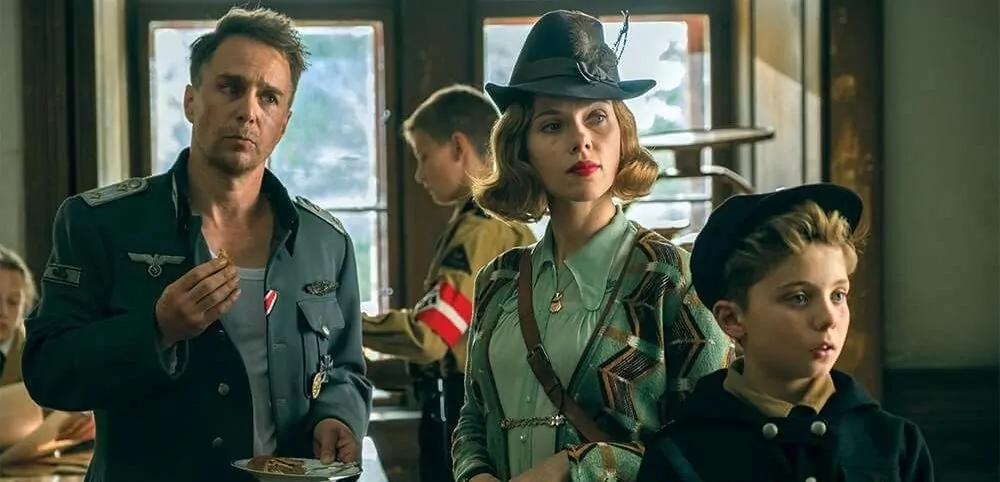 Scarlett Johansson collaborated with Taika Waititi, the New Zealand-born filmmaker of 2017's hit Thor: Ragnarok, in the fall of 2019. Waititi's Golden Globe-nominated Jojo Rabbit, in which she co-stars with another MCU alum Sam Rockwell, is a far cry from superhero entertainment.
Roman Griffin Davis plays the title character in Jojo Rabbit, a daring World War II-era parody in which he plays a lonely German youngster whose only buddy is an oafish imitation of Adolf Hitler who only exists in his imagination. When Jojo discovers that his mother, Rosie (Scarlett Johansson), is sheltering a little Jewish girl from the dictatorship in their attic, his life is turned upside down. 
The Man Who Wasn't There (2001)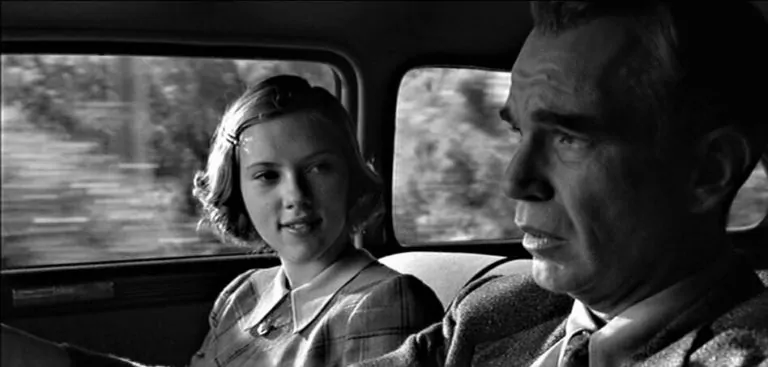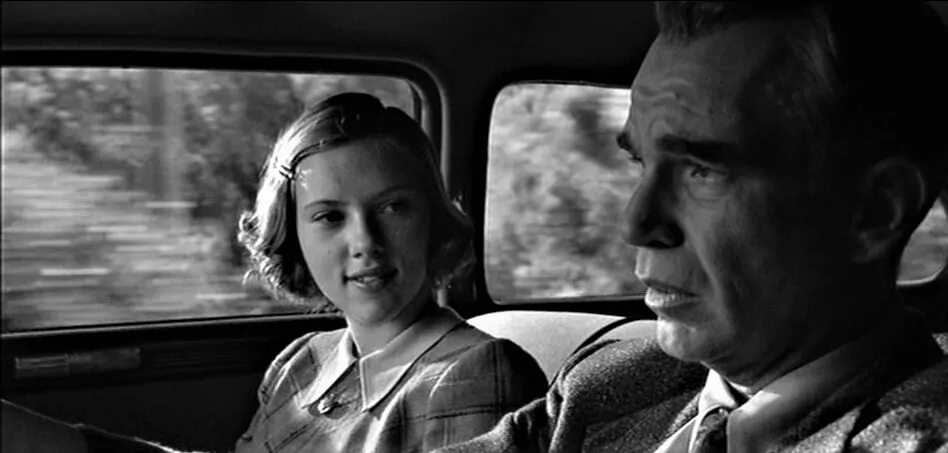 From Woody Allen to Wes Anderson, Scarlett Johansson has had the privilege of working with some of the industry's most respected filmmakers. When she was cast in Joel and Ethan Coen's film noir tribute The Man Who Wasn't There, she was only 17 years old. The Man Who Wasn't There is one of the Coen Brothers' most underappreciated films, following a barber (Billy Bob Thornton) whose suspicions of his wife's (Frances McDormand) infidelity lead him to devise a blackmailing scheme that only serves to send his life on an unexpected downward spiral in 1940s California.
Scarlett Johansson had a small role in the picture, but her bold portrayal of teenage Birdy Abundas, who has an unwelcome crush on middle-aged Thornton's character, is crucial to some of the film's most memorable and tragic moments. 
Don Jon (2013)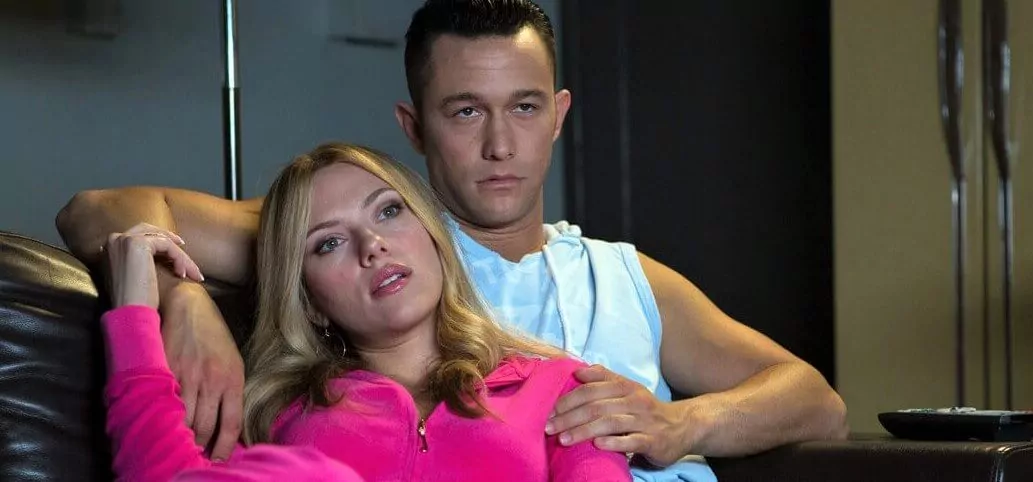 Scarlett Johansson's performance in "Don Jon" is Joseph Gordon-Levitt's directorial debut about an adult content addict who struggles with real-life sexual relationships, and has been dubbed "her best performance in years" by many critics.
She speculated that it was because she not only enjoyed playing Barbara, a gum-clacking penny of a girlfriend, but also because she could relate to her. The movie might have not done well but Scarlett definitely nailed the role. 
He's Just Not That Into You (2009)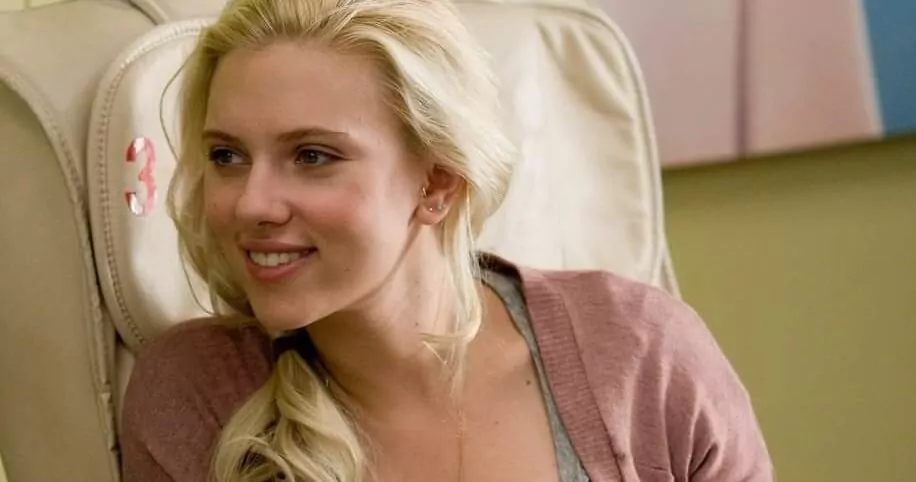 He's Just Not That Into You is a 2009 American romantic comedy film directed by Ken Kwapis and based on Greg Behrendt and Liz Tuccillo's self-help book of the same name. It's not Behrendt and Tuccillo who deserve credit for the movie's unexpected success; in fact, the movie is solid proof that a good cast can elevate even the most cliched, forced writing.
Conor has feelings for Anna, a free-spirited yoga instructor who simply wants to hang out. Anna is after Ben (Bradley Cooper), a married lawyer who might be able to help her launch a singing career. Anna is convinced that Ben is the love of her life. Scarlett did an excellent job portraying Anna.
The Movie Culture Synopsis
Scarlett Johansson is one actress who always has a new side to show, and if you might think that her career has gotten monotonous due to her recurrent appearance as Black Widow in the MCU, her performances in movies like Jojo Rabbit and Marriage Story will change your perspective.