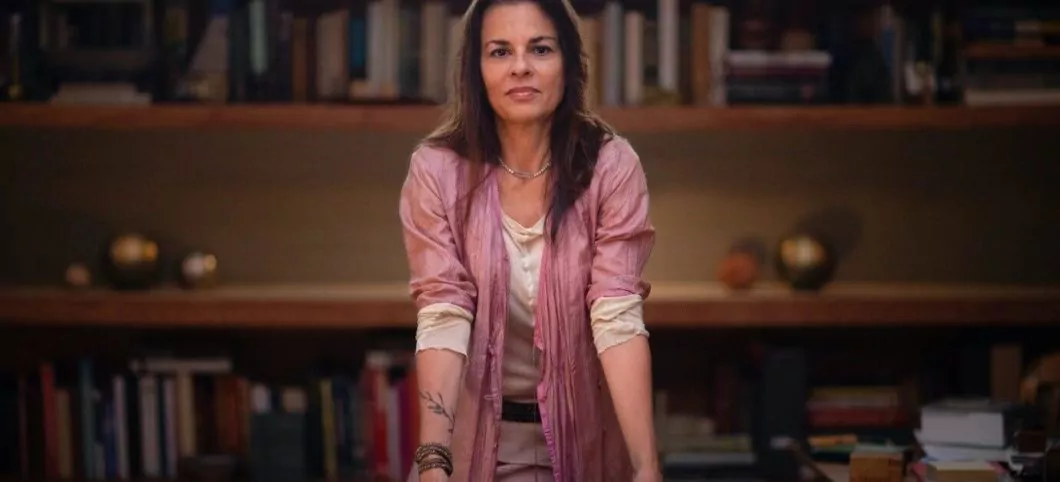 Couples Therapy Season 2 premieres today and it sure starts off on an exciting note. It was engaging to watch these couples go through their real life problems and how they will hopefully fix them is going to be the essence of the coming episodes. 
Couples Therapy Plot
Couples Therapy follows 8 months of therapy sessions with Dr. Guralnik as she deftly guides couples through honest confrontation with each other, revealing real-life struggles and extraordinary breakthroughs. The second season sheds an intimate light on at-home confinement after last year's COVID-19 shutdown, forcing every couple – and Dr. Guralnik herself – to examine profound changes within their daily lives.
Couples Therapy Review
Couples Therapy season 2 begins with 3 couples discussing their problems, not just with each other but with themselves. Dr. Orna Guralnik, who sits on the other side of the room, hears them and tries to learn as much as she can about them. Their past, their mutual problems and how they want to improve their current condition. The first episode provides a perfect base for their relationships and allows Orna to really form a mental picture about what she needs to do in order to fix these issues of broken love. Overall, it is a solid beginning to the journey of these couples and Orna's empathetic attitude towards them really makes us hopeful about the fate of these couples. 
The first episode of Couples Therapy begins with a Jewish couple whose main problem is having to carry the other person on their back. The woman is outspoken about the amount of work that she has to do in order to keep the family afloat while the husband feels like he is being undermined and underappreciated for all he does. There's a contrast in the attitudes of these two people who are brimming with rage for each other, at least the woman is. While the husband tries to still maintain a light mood in the atmosphere, his wife is just not having it and she rants about anything and everything she dislikes about her husband. The next couple seemed much more composed and presented their problems in a much more realized manner. They acknowledge the other's mistakes but never their own, yet there is a mutual understanding of love which is coherent between them. The husband is here to stay, and by the looks of her, so is the wife. Is getting distant a healthy or a claustrophobic situation for the other person? This is the question I kept asking myself while watching this couple discuss more about the things that are just not working in their marriage. The third and the final couple is probably the most composed, understanding and caring couple during the episode. Their problem is more with themselves than it is with each other, and they recognize that. While substance abuse and addiction has pushed one of them to the bottom, the other person also acknowledges how upfront he has been in bringing his past up in every argument they have. He discusses the addiction problems he has had in the past while the other person gently pats him on his head, making him feel loved and acknowledged.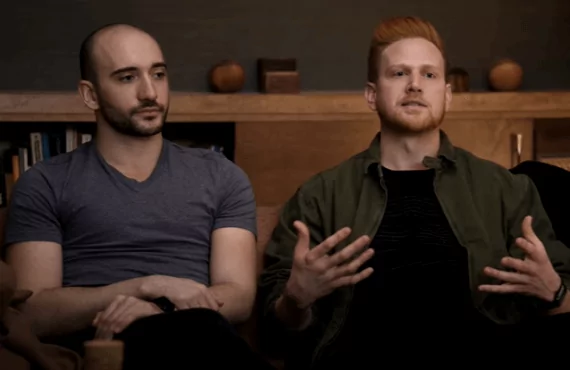 Orna Guralnik, is the gentlest in trying to extract the essence of these relationships. She sympathizes with both of them yet she never comes to a concrete conclusion and lets the couples talk their heart out. It is a healthy dynamic, as Orna makes these people feel like they are in a safe place. So they put their best foot forward in terms of Honesty and Realism with each other. They are open about discussing their problems and their possible situations, and Orna does a great job in subtly trying to make them realize the errors in their judgements about each other. Especially with the couple which faced a past of substance abuse, their honesty about the past really formed a healthy and constructive view about their relationship which was only hindered by artificial substances, and the love they had for each other was ever so natural. Every couple came in the show to fix their marriage, yet there needs to be a flow of anger and emotions first in order to reach somewhere rational later. This episode was that flow.
Couples Therapy Season 2 starts off nice and I am really curious how Orna is going to fix these relationships in the later episodes. She is seen consulting her mentor in order to arrive at the best method which will help enhance the love of these couples. The next episode will hopefully bring us a bit closer to these couples and the relationships they share with each other. 
The Movie Culture Synopsis
Couples Therapy season 2 was a great beginning which provided a base for these three relationships and their fundamental problems with each other. I for one, can't wait to see what happens with them later, as the therapy progresses. Couples Therapy season 2 streams from 19th April 2021 onwards exclusively on Voot Select.