DATE : 5TH OF NOVEMBER 2020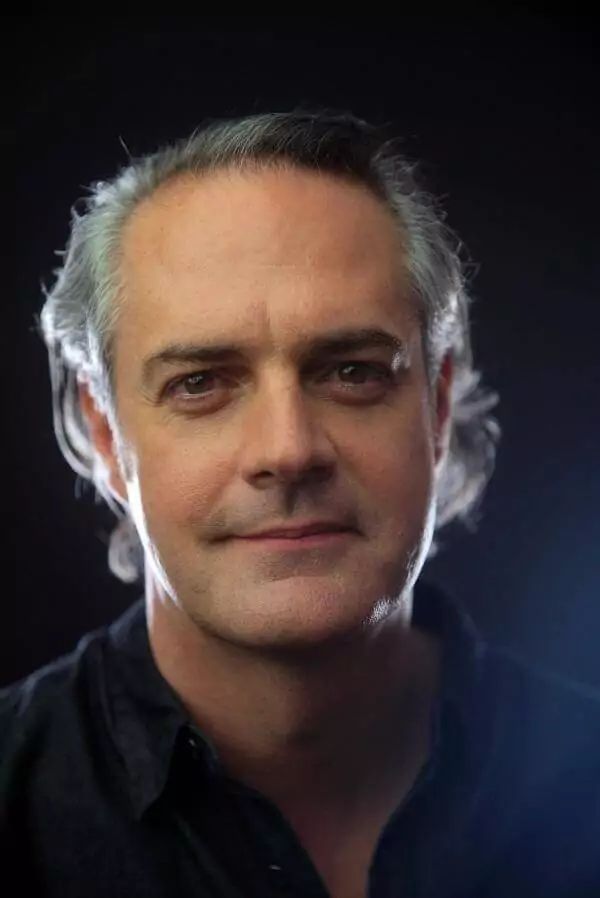 We are very happy to bring you another Cinematographer whose work you have enjoyed on the recent Amazon's The Boys. Not just that, he worked on the most action packed episodes of the said show, including The Boys season 2 Finale.
In his other noteworthy mentions, Dylan Macleod is known for his work as a Cinematographer on Civic Duty (2006), Cardinal (2017) and Trench 11 (2017).You'll also be seeing his work on the upcoming Netflix Series, Locke and Key which is also something a lot you have seen, hence get to know the man behind the camera in this Interview.
Greetings Mr. Macleod, we at The Movie Culture are thrilled to have you. We certainly hope that during times like these you and your family are doing well.
Q. To start this interview we have to ask you about The Boys, do tell us about how you first got involved with it and your experience on the series?
Dylan Macleod: A DP friend of mine Jeremy Benning had been working on The Boys when he found out a series of his that had thought to have been cancelled was picked up again. He unfortunately had to leave The Boys early and was looking for a replacement. He recommended me and I ended up shooting episode 7 of the first season. It was such a great show to get thrown in to. The cast were amazing and the showrunner, Eric Kripke was an amazing creative person to work with. Based on that experience I was invited back for Season Two where I alternated with another DP, Dan Stolloff . For Season Two, I shot episodes 2,3, 6 & 8.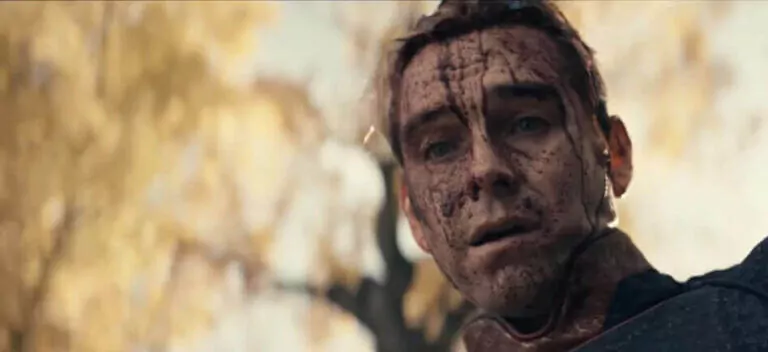 Q. The Boys is very dark in terms of story line and also by it's looks and given you have shot it, could you tell us the reason behind that Choice?
Dylan Macleod: The look was fairly established when I joined the show in Season One. In Season Two we did evolve the look a little more given some of the locations (the Haitian Kings hideout) an the subject matter.
Q. You have directed major The Boys Season 2 Episode where a lot of action takes place, do you like to shoot Action over Drama, how a cinematographer could identify his style shooting those two elements?
Dylan Macleod: This was the biggest action show I had shot at that point in my career and I really enjoyed it. What I like about the show is that it is equal parts engaging drama between characters and sometimes insane action. So I guess I get the best of both worlds?
Q. Locke and Key Season 2 is in production and you are attached as DOP, how has the production been so far?
Dylan Macleod: We were one of the first shows in Toronto to shoot during the pandemic. It has been difficult. But there are silver linings. Shorter shoot days – which proves to be challenging in terms of "getting your days". But on the other hand I feel much healthier and stronger being able to get a good night sleep between shoot days. Which is kind of the point – to keep everyone safe and healthy.
Q. You have shot films and series, is there a key difference between the two mediums?
Dylan Macleod: The key difference is that films are generally driven by a single vision in the director. On a series with multiple directors that singular vision comes from the showrunner. But you also have to engage the director who wants to bring their point of view to the show. On a film I would be the only DP. On most series there are two DP's so that you have enough  prep time with new directors for upcoming episodes. So both DP's really need to work together to keep a unified vison for the show.
Q. Is there a favourite Director you are yet to work with?
Dylan Macleod: I love working wih new directors. They each bring a unique point of view and have different ways of working. The variety and the challenge is what makes my job interesting and keeps me engaged. I'm a huge fan of both Nicolas Winding Refn and Gaspar Noe – but I'd be terrified at the prospect of working with either one! What's the saying? Don't meet your heroes!
Q. You have a strong background in commercial shooting for the likes of McDonald, Honda and many. What's more hectic, shooting a big budget Film/TV or A big Budget Commercial?
Dylan Macleod: TV and film are a little more hectic. There is so much more to consider. Like actors and complicated schedules over long periods of time. Commercial work tends to favour the "visuals" so it can be easier to get what you need from a cinematography stand point. And the actors unfortunately are usually a low priority. Commercials are usually only a few days.
Q. As a cinematographer what is your goal at the end of each project? What makes you satisfied?
Dylan Macleod: I'm satisfied if we were able to tell a story the way we intended to. That rarely happens because we are so often faced with compromise. It's part of the job. Unless you are someone like Stanley Kubrick was – you have to abide by schedules and learn how to "best" compromise and still deliver stellar work. So that's always what I'm striving for – to try and follow through with all the dreams we have in prep.
Q. If we may, we wanted to segway into Fan Service by asking; how was it like working on The Boys do you have snippets for Season 3?
Dylan Macleod: The Boys is a career highlight for me. It is such a fun and unique show. And top of that the cast is amazing to work with. All of them! Not a bad apple in the lot. Season 2 is out – so nothing I can really spoil. It seems to be getting the recognition it deserves.
Q. Every Cinematographer has raised their opinion on the whole Film VS Digital argument, where do you fall on that spectrum?
Dylan Macleod: What I miss about film is that it insured the cinematographer was the author of the image. No one knew what things were going to look like (except the DP) until they saw dailies the next day. This left the cinematographer to do what he intended to do without taking up precious time on set staring at a monitor discussing the pros and cons of a backlight. That said – I could never go back. The sensitivity, dynamic range and form factor of digital cameras are unbeatable.
Q. Your career is so diverse that you have not only shot things for Hollywood, rather have international projects too. Do you feel that the production values of each set feels different and which is that one thing you'd like every shoot to have?
Dylan Macleod: I always hope for camaraderie on set and among crew members. I always hope for talented crew members who are also nice people. For the amount of time we spend together I want to be around people who are respectful and hard workers.
Q. Speaking of Cinematography, in your days as an aspiring Cinematographer is there anyone who you looked up to as an idol? Was there a favourite movie which you saw and that made you fell in love with the art form?
Dylan Macleod: I went to film school in the early nineties but I was a huge fan of films from the seventies.  Kubrick, Scorsese, Coppola were some of huge influencers. And then later, David Lynch. Coppola's The Conversation really open my mind to the "language" of film making. Blue Velvet made me understand the kind of "world building" that was possible in the medium of filmmaking. The collaboration of production designer and cinematographer under a visionary director is a powerful thing!
Q. The Movie Culture is situated in India and we being fans of your work, we'd like to know whether you are aware of Bollywood? If yes, is there an actor you admire or a film?
Dylan Macleod: I am aware of Bollywood but I am sorry to say that I'm not that knowledgeable about the films or actors! Apologies!
Q. We hope you are doing well in this Pandemic, and we have to ask, is there a binge watch party you have done with your family or friends? If yes, which show or movie Franchise?
Dylan Macleod: We really love the series Killing Eve. Really great tone and cinematography. The Act was a terrifying watch. I thought the first Season of Homecoming had a great visual style. Same with The Outsider
Q. Do you have any future projects lined up which you'd like to share with us and your fans?
Dylan Macleod: I am on Season Two of Locke & Key and there are rumours of rolling right in to Season 3. So I think that'll keep me busy for the next year!
Q. Being a great Cinematographer such as yourself, is there a key advice which you give to people trying to make it big? Given the vast competition in the media field, how does one cope with rejection, any words?
Dylan Macleod: You said it. Rejection. Get used to it. No matter what level you are working at there will always be competition. There will always be people that get jobs over you. So don't get discouraged and be patient! It really is all about relationships. It only take s one or two close connections with a director or producer or showrunner to catapult your career.
With this I would like to wrap up with the interview questions. The Movie Culture would indeed like to thank Mr. Macleod for agreeing to this wonderful interview.
Dylan Macleod: Thanks!
The Movie Culture Synopsis
We thank Mr. Dylan Macleod who was available despite burdened by his work and busy schedule, took out time for us and answered our questions. His stance on what should be done on to succeed is something everyone should resonate with.
We were grateful enough to have done this interview and we hope to have brought some insightful content to you. You can catch Dylan Macleod's work on The Boys which is available on Amazon Prime Video.