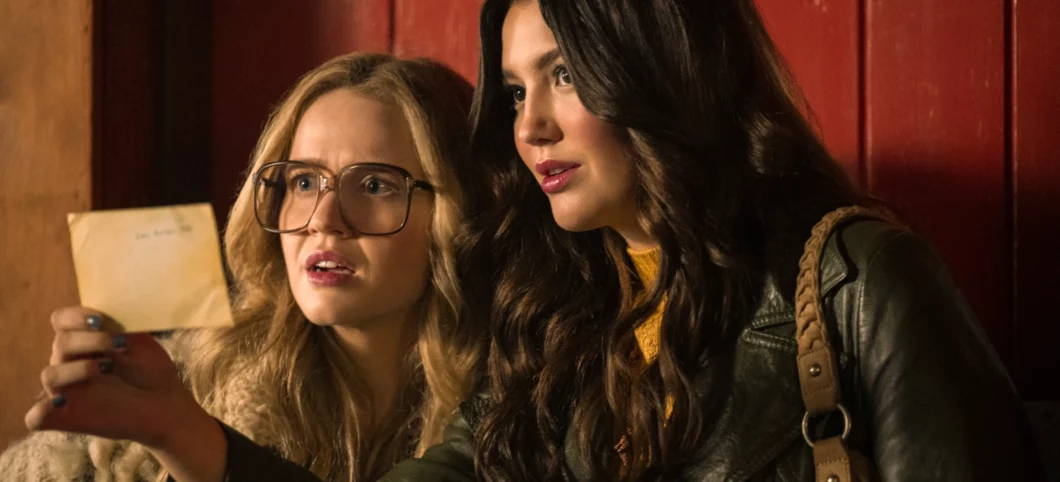 Firefly Lane Season 2 Part 1 (2022) is a drama show that is set to release on December 2, 2022, on Netflix. It has 8 episodes of around 50 minutes each and is created by Maggie Friedman. 
Firefly Lane Season 2 Part 1 Cast
Katherine Heigl as Tully Hart
Sarah Chalke as Kate Mularkey
Ben Lawson as Johnny Ryan
Alissa Skovbye as Tully Hart (Young)
Roan Curtis as Kate Mularkey (Young)
Firefly Lane Season 2 Part 1 Plot Summary
Picking up on where season 1 ended, Kate and Tully had a falling out, the reason for which remains unclear. Kate is still divorced even though she pines for Johnny more than she will admit. Tully is also being sued by her former boss while trying to get over her miscarriage. 
Firefly Lane Season 2 Part 1 Review
Everyone has a particular way they like to watch movies and shows. Some like to be distracted through it and others write notes about it on the side. Then there are those shows that somehow become a family binge. They are in the interests of every judgemental mindset residing with you. 
I joined in on my mother's favorite show, Firefly Lane. Based on the book by Kristin Hannah of the same name. In the first season, all the relationships were established. There are so many relationships. If I made the red thread board, I would be needing two spools of red thread. Tully and Kate are the kinds of best friends you only see in the fictional world. 
Though their relationship is absolutely adorable, most of it seems so forced. The story needs to do so much to justify its tale. It needs to show that it is possible to be that dependent on someone while also being individualistic. Firefly Lane Season 2 needs Kate and Tully to have different storylines and to have a life apart from each other but they aren't able to keep them distinct. They both seem run over by tired plotlines. All their characteristics, life decisions, and problems are just so messily displayed that I can't even differentiate between them. Oh no, wait, I can.
Tully is the cliche cool girl that is ambitious, does not want to do what society expects of her like marriage, and had a troubled childhood. Kate, on the other hand, is the cliche nerdy girl who wears glasses bigger than her face, wants to settle down, and will do anything for her best friend. That is it. There is nothing else to them. Kate counties to undermine her value in others' lives assuming that she was just a replacement for Tully. At the same time, Tully is generally possessive over Kate and does not want to share her because she is jealous of her. 
Dissecting what made Firefly Lane Season 1 so good, as compared to Season 2
The first season was actually pretty decent. Season 1 was to establish the way their relationship is and the hardships they have dealt with. Season 2 was to further depict their hardships with each other. From the first second of the season, we know that Kate and Tully are finally going to have something break them. The thing is it wasn't much of a mystery. As their characters don't have much to them, we know what could drive a wedge between them.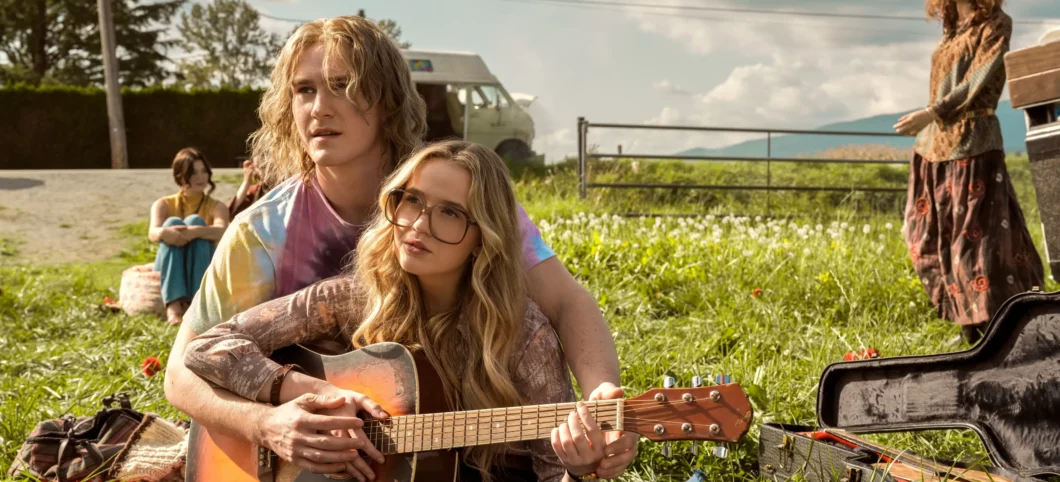 Even though everything about the series is highly predictable, the way the season was edited was painfully confusing. The shocking part was that this is exactly how season 1 is created. How did the same format go so wrong? It is because this season relied too much on shifting times.  The series happens in 4 different time periods. During Tully and Kate's teens; their initial years at KPOC; a few months before THE FIGHT and THE FIGHT. Season 1 had a good breakdown between these timelines and wasn't too hasty with the transitions to them. In season 2, the creators seemed to be in rush to time travel. It made the story super hasty. 
The biggest flaw in the season was a predictable and super hasty story but even the cast did a sublime job. Katherine Heigl who normally does such a great job with admittedly similar roles did a hysterical take on Tully. Sarah Chalke was absolutely phenomenal with Kate but there wasn't much to the character. They could have done so much but got away with a lazy and dragged-on plot. One thing that is truly remarkable about the show was that they did not do away with the trauma Johnny Ryan went through after the war reporting in Iraq. The show does well with mental health issues and does not speed out the recovery. He does soon become just a love interest for Kate but it's okay. Ben Lawson was cast to be an eye candy. 
As this was just Part 1, there is a chance for a recovery in Part 2. Season 1 was too great for the story to spiral down too low. It missed multiple marks but the ending did show a potential to catch up. On a plus side, the series maintains beautiful sets. It is an aesthetic show that maximizes on nostalgic sets. The outfits are peak fashion of the times they are set in. From haircuts that did not age well to bright neon eye lines. They covered all bases. 
The Movie Culture Synopsis
In conclusion, season 1 was great but season 2 missed the mark by a lot. Katherine Heigl seemed to miss the assignment and the story felt too hasty. Yet, the series covers in detail the hardships of PTSD and it has some beautiful scenes. It has heartwarming relationships and the nostalgia of the 70s. In addition, it also sets up the second part well, leaving the audience with anticipation for the ending. For the hope of part 2 to be great, I would not stop people from watching Season 2 Part 1.