Gone Girl is a 2014 American psychological thriller film directed by David Fincher and with a screenplay by Gillian Flynn based on her 2012 novel of the same title.
Set in Missouri, the story is a postmodern mystery that follows the events surrounding Nick Dunne (Affleck), who becomes the prime suspect in the sudden disappearance of his wife Amy (Pike).
Gone Girl Film Cast 
Ben Affleck as Nick Dunne, a teacher
Rosamund Pike as Amy Elliott Dunne, Nick's missing wife
Neil Patrick Harris as Desi Collings, Amy's wealthy ex-boyfriend
Tyler Perry as Tanner Bolt, Nick's attorney
Carrie Coon as Margo "Go" Dunne, Nick's twin sister
Kim Dickens as Detective Rhonda Boney, the lead investigator on Amy's disappearance
Patrick Fugit as Officer James Gilpin, Boney's partner
Missi Pyle as Ellen Abbott, a cable TV host based on Nancy Grace
Emily Ratajkowski as Andie Fitzgerald, Nick's mistress and student
Gone Girl Movie Plot
On their fifth wedding anniversary, writing teacher Nick Dunne returns home to find his wife Amy missing. Her disappearance receives press coverage, as Amy was the inspiration for her parents' popular Amazing Amy children's books.
Detective Rhonda Boney finds poorly concealed evidence of a struggle in the house. Suspicion mounts around Nick, whose apathy is interpreted by the media as characteristic of a sociopath and even sows doubt in his twin sister Margo. 
Gone Girl Movie Review
A wife goes missing and the whole media focus shifts to the husband who also becomes the prime suspect later? Gone Girl is just mind-blowing film and a must watch.The book version of "Gone Girl," is a crime novel: an absorbing, ingenious thriller in which, halfway through, a big twist upends everything. One of Fincher's best thriller mystery, makes you want to sit down and think about everything that's going on in this film.
We don't want to spoil it for you , even though you try to predict the next scene it just gets more and more intense because there is not just one or two but a lot of feelings involved here. Gone girl is a film that you wouldn't want to miss, and you wouldn't get tired of re-watching it again and again. 
What this movie does so brilliantly is that it shows its audience that how they view media in today's world, because most of the stories you hear on the news might not be true and how the media can spread lies about people and ruin their lives.
Almost everyone believes in media today but they actually don't know what  the actual situation is in real life , and this movie has got the perfect message.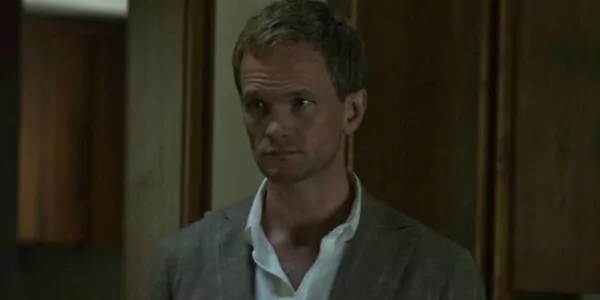 Gone Girl Film Critical Reception
The film had its world premiere on opening night of the 52nd New York Film Festival on September 26, 2014, before a nationwide theatrical release on October 3. The film was a critical and commercial success, grossing nearly $370 million on a budget of $61 million, becoming Fincher's highest-grossing film at the box office.
Pike's performance as Amy was widely acclaimed by critics, and she received nominations for an Academy Award, BAFTA Award, Golden Globe Award, and Screen Actors Guild Award for Best Actress.
Additional nominations included a Golden Globe Award for Best Director for Fincher and Golden Globe Award, BAFTA, and Critics' Choice Award nominations for Flynn's adapted screenplay, which won the Critics' Choice. 
Gone Girl grossed $167.8 million in the U.S. and Canada and $201.6 million in other territories for a worldwide total of $369.3 million, against a production budget of $61 million.  Calculating in all expenses, Deadline Hollywood estimated that the film made a profit of $129.99 million, making it one of the most profitable films of 2014.
The Movie Culture Synopsis
Gone Girl is one of Fincher's masterpiece , it's very entertaining and good to re-watch. It's shocking and intense, has a killer suspense. The first and last scene of this film are so very clever.
This film has a dark and disturbing theme and it's a must watch. Ben Affleck and Rosamund Pike did an amazing job in this film. This film is pretty gripping.
It immerses you almost instantly in a mystery – the disappearance of Amy Dunne, a woman in her late 30s who has left New York to accompany her husband Nick back to his native Missouri.
This film is available to watch on Netflix.