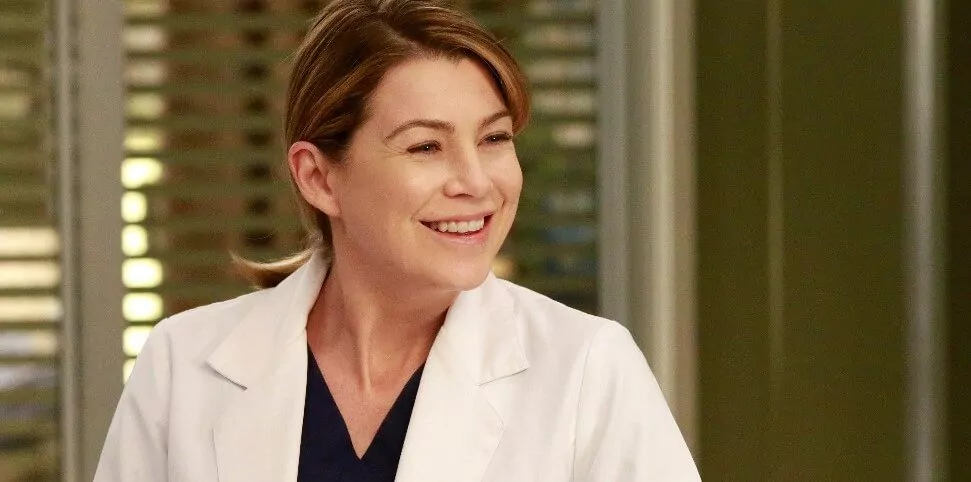 Grey's Anatomy is a drama that focuses on the lives of the doctors in Seattle Grace hospital which was rechristened to Grey Sloan Memorial.
Grey's Anatomy Series Cast
Ellen Pompeo as Dr. Meredith Grey
Chandra Wilson as Dr. Miranda Bailey
James Pickens Jr. as Dr. Richard Webber
Justin Chambers as Dr. Alex Karev
Grey's Anatomy Series Review
Chasing Cars by Snow Patrol plays in the background as scrubs, melancholy, and bundles of memories merge into all that is Grey's Anatomy. The longest-running medical drama and Shonda Rhimes' first pilot that aired garnered instant popularity. Shonda Rhimes' brilliant mind created it and the show can be seen as the first milestone in the Shondaland universe. The show has been around almost as long as I have been alive, a testament to the space and importance it has created for itself. The show has had an 18 season run and will return for a 19th season. 
Grey's Anatomy is a drama that focuses on the lives of the doctors in Seattle Grace hospital which was rechristened to Grey Sloan Memorial. All the doctors in the hospital are gorgeous, to say the least, completely transforming the standard to which we hold health care. The story centres itself around Meredith Grey (Ellen Pompeo) who starts off as a resident and unwittingly ends up in a scandalous affair with Derek Shepard (Patrick Dempsey), her attending. Derek is not only her boss and teacher but is also married. The original ensemble caste supported names such as Katherine Heigl, T.R Knight, Sandra Oh, Justin Chambers, and Chandra Wilson. 
Through the course of the show, we saw notable figures such as Sara Ramirez, Jesse Williams, and Chyler Leigh join the caste. Grey's Anatomy also has its own cinematic universe to its credit, as it gave rise to two Spin-off shows Station 19 and Private Practice.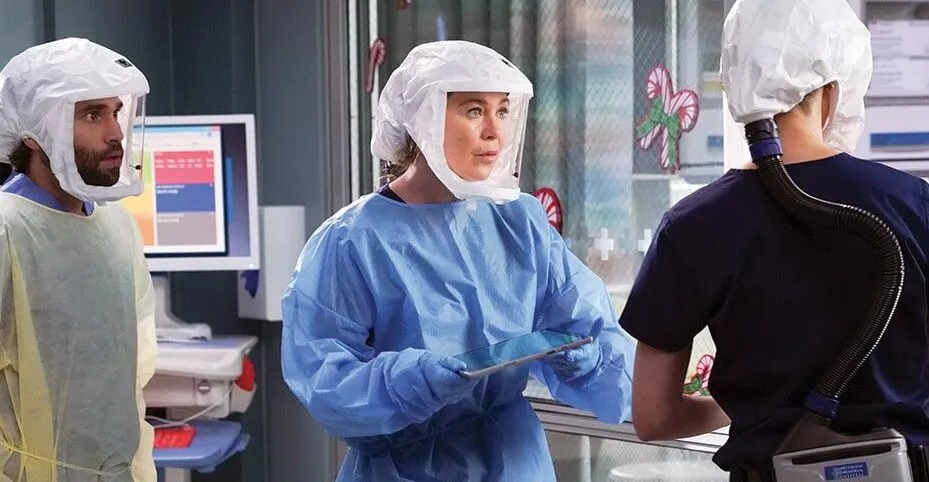 Why is Grey's Anatomy so Relevant?
Grey's Anatomy is not given enough credit for its longevity and relevance even today. It has a host of lovable characters that cannot be covered in a single review and well-enmeshed plotlines that are woven through character arcs and journeys. The show also maintains its awareness of the cultural and political landscape of America. It touches upon issues pertaining to gun control, police brutality, drug abuse, sexual harassment, sexism, and racism. While some episodes are directly dedicated to these others have it very delicately placed in the backdrop. Shonda Rhimes' universes have a cultural and ethnic diversity that is unmatched. They add value and quality, and there is a seemingly perfect integration of the black and white society amongst its main characters. 
The fans have remained loyal as the character-driven show has established a strong connection between the viewers and the characters. Through the years it has been a source of a lot of heartbreak, laughter, and tears. Even the untimely departure of the characters of Henry Burton and Denny Duquette was a source of huge sorrow for most despite their extremely short stint. Izzie (Katherine Heigl) clutching Denny after he has died as her haunting sobs fill the hospital room drowned out only by the sound of Chasing Cars being played on the show for the first time. Nobody does drama like Grey's and nobody does death like Grey's as well. The one show that hasn't been scared to kill main cast members off. Every time the audience thought they had recovered from a character's death they were rudely awakened. Everyone in the show seems almost expendable due to its long-run apart from Meredith Grey (Ellen Pompeo). To clarify, not every character has died but some have just taken departure. From the original cast only Ellen Pompeo, Chandra Wilson, and James Pickens Jr remain. The show 
It has grown into something larger than its characters and writers. It has written its own legacy that cannot be contained, controlled, and dictated by a single person. This has been proven when Rhimes created some episodes stylistically very different. Most dramas would've been afraid to experiment but this did not deter Shonda. There was a documentary-style episode shot after the shooting in the hospital that took the lives of a few and left many with PTSD. Not only was it a commendable effort but helped release some tension and provide some much-needed laughter amidst the bleakness. Another stylistically different episode was musical, during which we see Callie Torres have some strange out-of-body experience. The apprehension of the readers against musicals is fair after Riverdale but Grey's did not do that bad a job. I will not claim that it was a masterpiece or even one of the best episodes, but it was different. A show that constantly circles grimness and darkness needs to get inventive and this was exactly that. Grey's in a sense is an extension of Meredith itself as she describes herself as "Dark and Twisty" which is exactly what Grey's Anatomy is. 
The show in all its darkness, death, and drama also manages to make some strong statements. Callie Torres screaming after her father saying, "You can't pray away the gay," is one that comes to mind. Not only is it sharp, witty, and funny it also made a very comment before gay marriage was even legalized in most states. It also made a strong comment on racism when a young black boy had been shot by the police was brought in for treatment. Jesse Williams's character Jackson Avery found himself defending the legal right of the young boy who was shot at by two cops for trying to enter into his own house using a window. That night we saw Miranda Bailey and Ben Warren sit their son down and explain how he should carry himself in public. The conversation was harrowing and uncomfortable as a young boy was being given instructions to carry out his life so he doesn't get shot at by a racist overzealous cop. The diversity of voices, perspectives, and ethnicities is what allows Grey's Anatomy such strong social commentary. 
The Movie Culture Synopsis
On a lighter note, this show has also provided some of the funniest scenes and strongest female characters. It does not trap itself in cliches of women who can't get along and at a time had all senior departmental attendings be women including the Chief. They killed off Harper Avery, a sexist man, in the most comical fashion.
Despite his stature in the medical world, he was not given the importance as he did not deserve it. Grey's may not be the most beautiful cinematic experience or have the most original plotlines but it has life and heart. As the story is about people who happen to be doctors. People who go through life much like its viewers do. That is what remains with the audience as it gets renewed for a 19th season.