Hawkeye is a action- adventure TV miniseries based on the marvel comics superhero Hawkeye created by Jonathan Igla(the head writer) & Rhys Thomas leading the directing team, streaming on Disney+.
It is the fifth TV series in the MCU produced by Marvel Studios. It portrays events post Endgame around characters like Clint Barton & Kate Bishop. It's like a holidays gift for Marvel's(Avengers) Fans. Specially for Hawkeye's Fans. This series is definitely different from the other MCU films & series.
Hawkeye Series Cast & Crew
Jeremy Renner as Clint Barton aka Hawkeye
Hailee Steinfeld as Kate Bishop(Hawkeye)
Florence Pugh as Yelena Belova(Black Widow)
Alaqua Cox as Maya Lopez(Echo)
Zahn McClarnon as William Lopez
Vera Farmiga as Eleanor Bishop
Tony Dalton as Jack Duquesne
Linda Cardellini as Laura Barton
Fra Fee as Kazimierz Kazimierczak
Simon Callow as Armand Duquesne III
Brian d'Arcy James as Derek Bishop
Vincent D'Onofrio as Wilson Fisk(King Pin)
Aleks Paunovic as Ivan
Piotr Adamczyk as Tomas
Hawkeye Series Plot
The first episode starts with the New York battle of 2012, when aliens invaded the city, Young Kate was saved by Clint & also she witnessed Clint (Hawkeye) battling the Chitauri with just a bow & arrow, she was deeply touched and became inspired by his actions, deeming him as her favorite superhero. After this she decided to take up Archery. Time skips to present(2024 according to storyline), While attending a charity
On the other hand, Clint Barton (Hawkeye) planning & trying his best to spend some quality time with his family as it's Christmas time around but things don't go as he planned, he has to deal & finish what he started, the enemies he made & the consequences from his past life as Ronin. Clint Barton comes across the person inheriting the Ronin's suit, discovering it was Kate Bishop, Later on teaming up with Kate Bishop & dealing with several problems like Tracksuit mafia gang, murder mystery of Armand Duquesne III & Black widow i.e. Yelena Belova (who's mission is to kill Clint) While simultaneously having heartwarming holiday celebration & Clint trying his best to resolve all the problems & get back to his family to celebrate Christmas.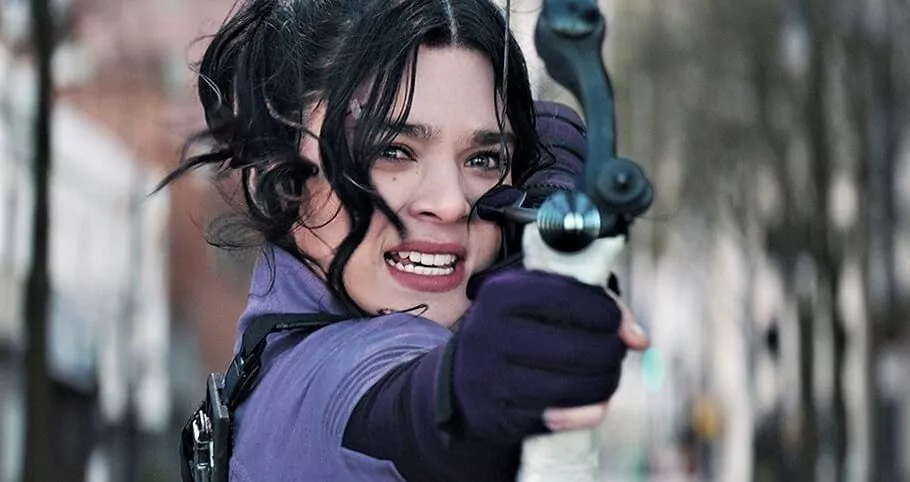 Hawkeye Series: Character Arc & their interactions
Jeremy Renner as Clint Barton (Hawkeye)
The series depicts Clint's inner turbulence and the cost of being a superhero. After returning to hotel from having some good time with his children, Barton discovers in a news report that someone had been spotted wearing his Ronin suit while rescuing a dog. He went to investigate about it further. Clint Barton had made himself one of the best S.H.I.E.L.D. agent and marksmen. He has great ability to see & assess threats from afar. He was one of original six Avengers who saved people from threats like aliens & Ultron, though he didn't had any special kind of special superpower like Thor, suit like Ironman, neither did he got injected with any kind of serum that would make him a super soldier like Captain America, he was just normal human being who was extremely trained & skilled specially in Archery. He is a brave operative, he does what believes is right thing to do, dedicated to his job of protecting the innocent.
Clint planned to spend a good time with his children & celebrate Christmas with his family, but when discovered that Kate Bishop was in danger due to his past actions as Ronin(as she was mistaken to be Ronin & targeted), he gave up being with his family for Christmas in order to protect her from danger as a true hero would do.
Hailee Steinfeld as Kate Bishop
Young Kate was saved by Clint during the battle of New York in 2012, she was amused & got inspired by Clint who saved & was fighting the aliens with just a bow & arrow. Kate is an extremely confident, brave, and smart individual.During her middle and high school career, she went through high amount of martial arts training, she was also able to gain many medals in several competitions, and even learned her first black belt by the age of fifteen. She is an extremely skilled marksman, especially with a bow and arrow, and has been praised by Clint as being one of the world's greatest archers, she is ridiculously talented for her age. She then works with Clint to solve the murder mystery of Armand Duquesne III & take down track suit mafias who think she is Ronin & are after her. Kate also tries her best to stop Yelena who is on the mission to kill Barton & save him.
Hailee Steinfeld as Kate Bishop is the best addition to the MCU. She is a natural fit as the determined, optimistic, out-of-her-depth yet resilient wannabe superhero.
Hawkeye Series: Alaqua Cox as Maya Lopez (Echo)
Maya Lopez is a deaf athlete and martial artist who is capable of perfectly copying her opponents movements. After her father(William Lopez) was killed by Ronin, Lopez became the new commander of the Tracksuit Mafia, working in New York City along with Kazimierz Kazimierczak under Wilson Fisk's commands.
Lopez started a hunt for Ronin in when Kate & Clint got involved & came into notice due to Ronin's suit, in order to take her revenge but when she started to do research on Clint's family, so Clint decided to confront her &told her to stay away from his family, he also revealed to be Ronin himself. He then told her that Fisk was the one who hired him to kill her father, so Lopez decided to leave the Tracksuit Mafia and take her revenge on Fisk. Alaqua Cox did great as Maya it would be interesting to see more of her performance as there are rumors of a separate series/movie for her character Echo.
Hawkeye Series: Florence Pugh as Yelena Belova (Black Widow)
Yelena was hired by Eleanor Bishop through Valentina Allegra de Fontaine who claimed Clint to be responsible for Natasha's death & set him as Yelena's next target. Yelena then traveled to New York & traced Clint down in order to kill him. In a conversation with Kate Bishop she said she wanted to see places of interest such as the newly redesigned Statue of Liberty and the Rockefeller Centre once she completes her mission to kill Clint. She also warned Bishop to stay away & not to come between her mission to kill Barton. Florence Pugh again steals the attention with her performance as Yelena, though her character didn't had much to explore in this series but still it was treat to watch her, specially her interactions with Kate Bishop, it was interesting & funny.
Hawkeye Series: Vera Farmiga as Eleanor Bishop
After the death of her husband, Eleanor learned that Derek (Her Husband) borrowed money from the crime lord Wilson Fisk(Kingpin) when the Bishops were struggling financially. To protect her daughter (Kate), Bishop repaid Derek's debt by working for Fisk. Eleanor was the one who murdered Armand Duquesne III, hired Yelena Belova to kill Clint Barton, and even framed Jack Duquesne(her fiance). She tried her best as a mother to protect & provide a good life to Kate even it meant to get involved in such illegal activities. She was then arrested by NYPD tipped off by her own daughter (Kate) on Christmas which hurt her.
Other Characters like Jack Duquesne & the LARPers(Live-Action Role-Players) were unique & fun to watch. They also helped Kate & Clint during their battle with tracksuits in the final episode.
In later episodes it was revealed that Wilson Fisk(King Pin) was the big guy who was behind all this. He was the boss of the tracksuit guys & he was the one who hired Ronin to kill William Lopez (Maya's father). Later, after being injured in a fight with Kate he tried to escape but was held at gunpoint by Maya(as she learnt he was responsible for her father's death) & gunshot is heard, but it's still not so clear whether he is really dead or did he survive & if there's a possibility to see him in future movie/series.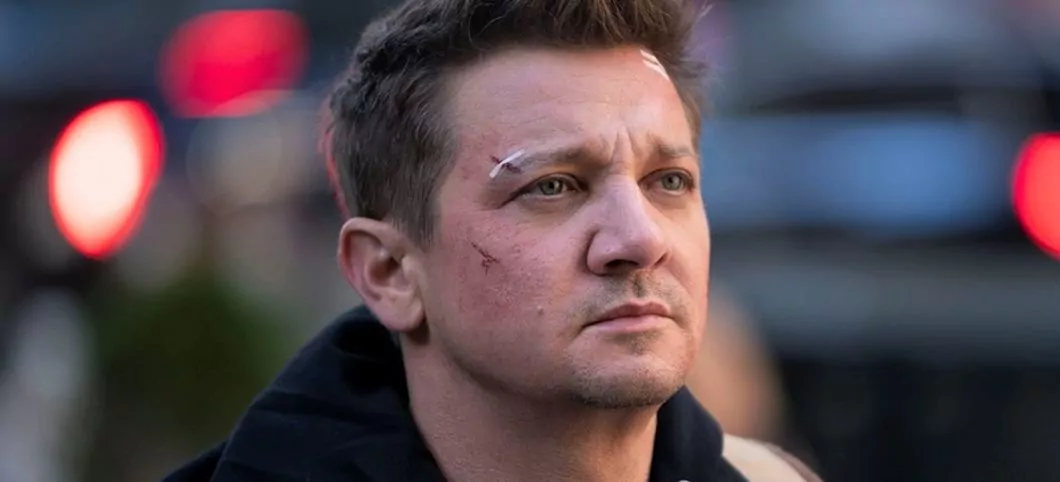 Hawkeye Series Review and Analysis
Hawkeye finally got a solo show after Endgame. MCU could never really justify Hawkeye's character (just like Black Widow) though he was one of original six Avengers, his side of story was never shown completely, he never got a solo movie/show. Even this series felt like the story was more about Clint Barton (Hawkeye) dealing with the actions & consequences of Ronin & putting an end to Ronin's chapter.
It also felt as if Hawkeye was used just to introduce new characters like Kate & Echo. But still it was good to see Renner in action as Hawkeye once again with his bow & arrow. Irrespective of the storyline each & every character justified their role. It also has some great action, including a car chase and plenty of trick arrows, in one of the episode we can also see Clint & Kate both crafting dozens of new trick arrows & striking some cool poses while hitting them. The final episode of the series showed a lot of things like, Yelena & Clint's emotional conversation about Natasha, New characters & their future in the MCU, like Kate Bishop as the new Hawkeye (Lady Hawk), Yelena Belova as Black Widow and Laura Barton as Mockingbird and Maya Lopez as Echo.
The Movie Culture Synopsis
So maybe with this, The original Avengers part is coming to an end & them passing the baton to new characters (or should I say Young Avengers). With New Phase MCU is starting to introduce new characters & their story.
Overall it's a good series to watch along with family during holidays time, specially if you're an Hawkeye fan. The bond of Kate & Clint(a fan & her role model) & also Kate & Yelena's conversation & fights are pretty fun & interesting.