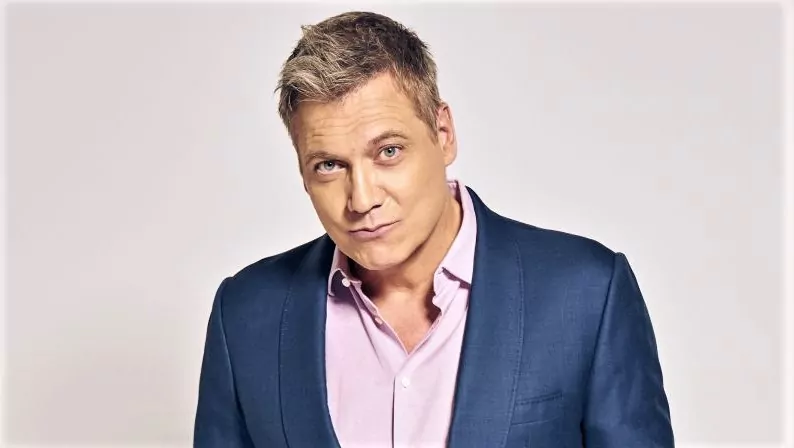 Holt McCallany is an insanely talented and increasingly popular actor, known for his roles in Mindhunter, Fight Club, Shot Caller and now, Wrath of Man. Not only that, but he has also got some massive projects lined up like Nightmare Alley (directed by Guillermo del Toro) and The Ice Road (directed by Jonathan Hensleigh). We spoke to him regarding Wrath of Man, working with David Fincher, Guillermo del Toro & Guy Ritchie, and the possible upcoming seasons of Mindhunter.
Q. Hey Holt, I am Hardik Agrawal from The Movie Culture, how are you doing today?
Holt McCallany: I'm well Hardik. Nice to hear from you.
Q. Its so good to have you back for an interview. To kick off, Wrath of Man is releasing this week, so could you tell us a bit more about that?
Holt McCallany: Sure. Wrath Of Man is a high powered action/thriller from director Guy Ritchie that stars Jason Statham and features a great supporting cast including Scott Eastwood, Jeffrey Donovan, Josh Hartnett and myself.
Q. The trailer looks absolutely badass, and it's basically Jason Statham doing what he does best, kicking ass. How was your experience working with him, because we sure see potential for a buddy bonding by the looks of the trailer?
Holt McCallany: Jason is a great guy. He's very down to earth and easy to work with.
Q. You play Bullet, who is seen driving the truck off to a mission in the first 30 seconds of the trailer. Could you elaborate further on the kind of person he is?
Holt McCallany: Bullet is a former soldier who grew disillusioned with civilian life and went over to the dark side.
Q. Guy Ritchie is one of those directors who clearly has a fan following of his own. His films feature hardcore badassery with bold personalities. How much of that aura will we get to see in Wrath of Man?
Holt McCallany: This film is vintage Guy Ritchie — colorful characters, clever dialogue, humor, and great action sequences.
Q. With Wrath of Man, Nightmare Alley and The Ice Road all releasing this year, 2021 sure is an exciting rollercoaster for you. Has this ever been overwhelming for you?
Holt McCallany: I feel very lucky to be working with such talented people. I love my job and I hope to continue doing it for a long time.
Q. So, the last time we interviewed you, you seemed pretty adamant about the closure of Mindhunter with season 2. But things have changed since then. Will we see the return of Bill for Mindhunter season 3 after all?
Holt McCallany: It's all up to my friend David Fincher. If he wants to continue I'll come back in a heartbeat. 
Q. Do you see the cult fan following of Mindhunter as the major driving factor in making Season 3 a reality? 
Holt McCallany: I'm just gratified that people love the show.
Q. Having worked with so many sensational directors like David Fincher and now Guy Ritchie and Guillermo Del Toro, how different has your experience been in each venture? 
Holt McCallany: They're all very different. It's important for an actor to recognize that each director has his own style and you have to be able to adapt.
Q. The Mystical Depth of Guillermo Del Toro or the Gritty Realism of David Fincher, what strikes a louder chord with you? 
Holt McCallany: Guillermo is a brilliant director and a very kind man whom I admire greatly, but I have a closer relationship with David because I had the privilege of working with him multiple times.
Q. With so many Actors putting on the spandex for MCU or DCEU, will we ever see you in a comic book fantasy in the future? 
Holt McCallany: Apparently people want me to be The Thing. I'm ready anytime!
Again, thank you so much for coming back to interact with us, its always a joy to speak with you. Wrath of Man looks devilishly fun and we wish you all the best for your upcoming projects!
Holt McCallany: It's a pleasure! Thank you Hardik!
The Movie Culture Synopsis
Wrath of Man is available on demand. The chemistry between Jason Statham and Holt McCallany is something you really need to be on the lookout for!