After giving us the iconic Reply series and Prisons Playbook, the Writer-Director duo of Lee Woo-jung and Shin won-ho came together for yet another masterpiece that is "Hospital Playlist".
Hospital Playlist Series Plot
The story revolves around 5 friends who work together in Yelje Medical center. It is a well-made medical drama with a combination of romance and drama. These five doctors in their 40s have been best friends since they entered medical school in 1999 and it follows their relationships and their mutual love for music.
Hospital Playlist Series Cast
Jo Jung-suk as Lee Ik-jun
Yoo Yeon-seok as Ahn Jeong-won
Jung Kyung-ho as Kim Jun-wan
Kim Dae-myung as Yang Seok-hyeong
Jeon Mi-do as Chae Song-hwa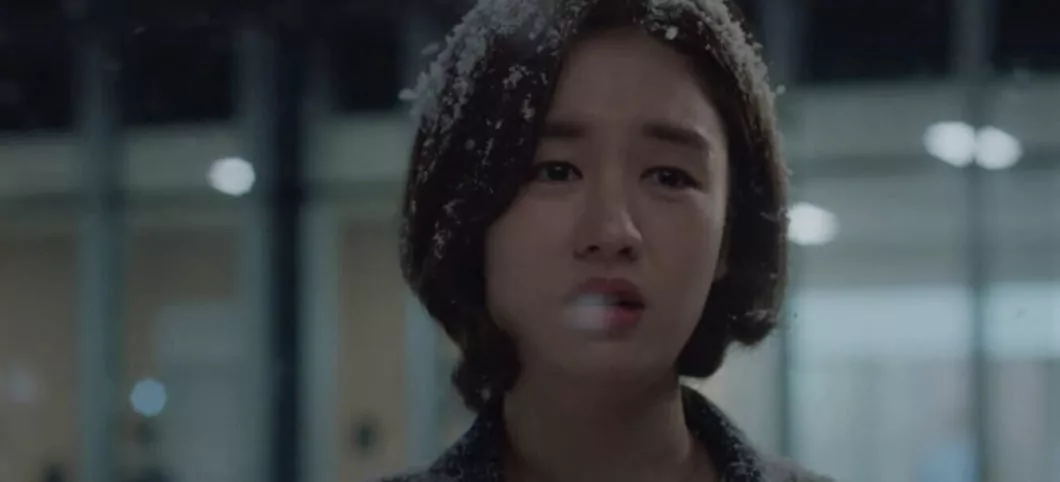 Hospital Playlist Series Season 1 Recap
The story follows five doctors in their 40s who have been best friends since they entered medical school in 1999. Lee Ik-jun (Jo Jung-suk) is an assistant professor of general surgery specialising in liver transplants. His cheerful charisma allows him to connect with many people, making him a popular figure among both patients and other doctors.
Ahn Jeong-won (Yoo Yeon-seok), an assistant professor of pediatric surgery, is generous, caring, and endearing to his patients. He is a devout Catholic and is secretly planning to become a priest due to the pain caused by after seeing his patients suffer. Kim Jun-wan (Jung Kyung-ho) is an associate professor of cardiothoracic surgery who appears cold and professional.
However, he hides a soft, kind temperament that he rarely shows, only surfacing with his friends and certain patients. Yang Seok-hyeong (Kim Dae-myung), an assistant professor of obstetrics and gynaecology, is an aloof and introverted doctor.
Chae Song-hwa (Jeon Mi-do), the only female in the friend group, is an associate professor of neurosurgery. She has a great personality and is well loved by her colleagues. The OST of the series is awesome and every episode has a new OST.  The drama will make you laugh and weep throughout its span and by the end will make you value friendship even more in your life.
Hospital Playlist Series Season 2 Episode 1 Review – The Comeback
The episode started from where the season 1 finale ended. One of the biggest highlights of the episode was Ahn Jeong-won (Yoo Yeon-seok)  and Jang Gyeo-ul's (Shin Hyun-bin)  romance and the numerous heart-warming moments shared between them.
I loved the way he mentored her and comforted her with his words. And all the BTS fans out there will be delighted to receive a shoutout in this episode. The episode also featured Yang Seok-hyeong's ex-wife which made fans gossip about them.
Kim Jung-wan and Lee Ik-sun both made their ways through their long-distance relationship. Another highlight of the episode was for the Ik-Song fans where Cha Song-hwa rejected Lee Ik-jun's proposal which he made in the finale episode of the last season.
The OST for this episode was 'Rain and You' by Lee Mu-jin which was best suited for the BFF Bands comeback. The comeback episode made a record by topping tvN's top 10 biggest premiere so far with 10.007% viewership nationwide.
Hospital Playlist Series Season 2 Episode 2 Review – The mystery of the coffee cups
This was packed with 3 major surgeries. The episode starts with Ahn Jeong-won's confession to his friends about his relationship with Jang Gyeo-ul and she being the reason for him staying and not leaving the hospital to become a priest.
The episode also had some emotional scenes like when Yang Seok- hyeong faced a tragic situation where his patient loses her child during the birth process. We also witnessed Lee Ik-jun's anger in this episode when we saw him declining a patient because of his continuing drinking habits even after have two liver transplants.
The episode also showed the issue of racism which many Asians face in western countries through Lee Ik-sun (Kwak Sun-young) where she narrates the incident that she faced in a coffee shop to Kim Jung-wan.
The OST for this episode was "In front of the Post Office in Autumn" by Kim Dae-myeung. The episode ended with Cha Song-hwa heading to the café to grab cup of coffee on her way to Sokcho.
As the café was closed, she dropped the idea and led her way to the basement to leave the city. But to her surprise she found two cups of coffee in her car along with two special notes. The episode ended on a suspenseful note of the mystery man who gave Cha Song-hwa cup of coffee. The saga of suspense continues even in this episode.
Hospital Playlist Series Season 2 Episode 3 Review: Will Song-hwa  Follow Her Heart?
The episode was a rollercoaster ride of emotions. We could laugh, be happy, experience romance and be worried at the same time. The episode showed two major transplants in it. Hospital Playlist Episode 3 started with Choo Min-ha (Ahn Eun-jin) trying to convince a man and a women that the patient needed surgery for the unborn baby as soon as possible. But, both of them stay strong on their decision of having normal delivery.
Prof. Yang then entered the scene and tells them that he is  operating the patient, as the most important thing at that time is the safety of the baby and the mother. Love was in the air for the new couple Prof. Ahn and Dr. Jang who are giving us major couple goals.   
We could also see Prof. Yang's mother wanting him to have a girlfriend in his life. Will the fans get Min-ha and Prof. Jang as a new couple? The best part of this episode was the comeback of Lee U-ju. The father-son bond was a delight to watch. U-ju was shown matured in this episode as he let his dad go on his emergency duty even though he wanted to go on camping with him.
Song-hwa tells Ik-sun about a patient having liver cancer. Later Ik-jun  comes to know that the doctor with whom Song-hwa is working was his medical school colleague who is secretly jealous of him since then. Ik-jun explains the patient about the surgery and it is a borderline situation and his son is the only suitable candidate as the donor.
The patient is agonized that his son has to go through the surgery because of him and requests Ik-sun to not put his son in any pain during the surgery. Later the surgery turns out to be successful. We also saw Min-chan got the donor for the heart and the transplant went will. 
A patient's mother wants Prof. Cha to meet her son and go out with him for coffee the son is none other than Looney from Prisons Playbook (Lee Kyu-hyung).  He tells her about his best friend who had feeling for him, but he rejected her as he wanted to just be friends.
But later he feels about it. He also mentioned that he loves her, and feels comfortable around her. He even asked her if she had someone like that in her life and at that very moment Ik-sun enters. Will Song-hwa follow her heart? Will Ik-Song fans get a happy ending? The episode ended on a worrying note where Jun-wan is not able to reach to Ik-sun, but later finds out that she met with an accident and he starts worrying about her.Stay tuned for the next episode which will be aired on 8th of July.
Hospital Playlist Series Season 2 Episode 4 Review: Jun wan's Heartbreak
The episode started where Hospital Playlist had ended in the previous episode. Ik-sun calls Jun-wan and tells him that she is fine and he does not need to worry about her.
We saw Prof. Cha being a mentor to Heo Sun-bin (Ha Yoon-kyeong) in both her personal and work life. Prof. Ahn tells his friend about his current project of building a guardian shelter for a patient who lived far away and also shares with them his ultimate dream of building a children's hospital.Prof.
Kim takes Prof. Cheon's patients. Eun-ji, one of his patient, faces some motor function problem and time is running out for her. While having dinner Jun-wan opens up to Ik-jun about what all is going on in his mind.
Later, Ik-jun overhears the phone call between Ik-sun and Jun-wan. And later  Ik-sun is seen calling Ik-jun to ask about him and everyone. When asked about Jun-wan he says he isn't doing great and also tells her that Jun-wan's girlfriend is self-centered.
Later Ik-sun is shown calling Jun-wan for a private conversation where she tells him she has fallen for someone else, and when asked if it is Se-gyeong she does not speak a word and the silence says it all. Ik-Song fans also got the couple's adorable moments. Eun-ji also finds a donor for her heart.
The episode ended with Ik-sun calling Ik-jun and telling about her medical condition which needed to be operated immediately, so he tells her to return to Korea soon. She also tells him not to tell anybody about her condition. The OST of the episode was an after breakup song which most people could relate to.
The episode also gave us unanswered questions like: Did Ik-jun know about Jun-wan ad Ik-sun's relation? Has Ik-sun really fallen for someone else, or she just wants him to stay away from him after listening about him from her brother? Would Ik-jun be able to join the dots and know about Jun-wan and Ik-sun?
Hospital Playlist Series Season 2 Episode 5 Review: Bonding
Unlike the other episodes focusing on the patients this episode mainly focused on the bonding between the characters and their personal issues. Humor was a main genre of this episode.It started with Ik-sun telling about her relationship to Ik-jun.
Later Song-hwa gathers her friends in her office to tell them about some important matter, which turned out to be the new snow crab seller she found in Sokcho. She had already ordered 10 snow crabs for them to enjoy in the weekend. During the weekend while they were enjoying snow crabs, Song-hwa tells her friend that she wants to be the lead singer and she has been practicing it in Sokcho, but they all brush her off. Later Seok-hyeong tells them to give her a chance, the group tells her that she could sing on her birthday. Later the heads to Noraebang  (karaoke station) where they sing together and enjoy their time.
The episode also showed the extraordinary connection and affection that the main characters have towards their patient. One of Ik-jun's patient having liver cancer who was also facing domestic violence by her husband, was helped by Ik-jun. He was not the only one concerned for the patient, Dr. Jang was also seen showing her concern. It seems like even she had witnessed domestic violence happening to her mother in the past. 
Prof.Cha was also seen giving some important advice to Prof. Yang as a friend. They also discussed about his past marriage and the efforts he made towards it. She told him to talk more even if the talk does not make sense. She told him to start with the person he feels more comfortable with.
And at the same time he receives a call from Chu Min-ah. Later in the episode Chu Min-ah is seen confessing her feelings to Prof. Yang. He gave her 5 chances to ask him out. She asks him out for movie but he rejected her. She has 4 chances left now. Will Prof. Yang accept Dr. Chu's feeling for him? Will we get to see a new couple in the future episode?
We also saw an adorable siblings bond between Ik-jun and Ik-sun when she comes back to Korea. He treats her like a baby and visits her time to time at her training center, makes sure she takes her medical treatment properly and also keeps in touch with her doctor to take her regular updates.
We also saw a cute father-son bond between U-ju and Ik-jun. The OST of the episode was 'Already one year' by Brown Eyes. The show then took a leap. The episode ended with Song-hwa returning to her office after the break and everyone from the group coming to greet her.
Hospital Playlist Series Season 2 Episode 6 Review: New Interns and Flashbacks
The episode stated in March where new interns were seen joining the hospital. Every department was getting new interns except for CS. Soon the new interns got the reality check of the things they were going to face. 
A patient named Du-na is admitted in the hospital as she faces a major accident.
Prof. Chae leads her surgery and tells her parents about her situation. Seong-yeong(an intern) worries a lot about the patient as she belongs to the same place as him. Song-hwa also remembers her past when she was an intern and how she used to get attached to the patient of the same name or age as hers.
Prof. Yang is seen delivering a bad news to the parents about the abnormality of their unborn child. Due to complication in the delivery and the abnormality of the child, Prof. Ahn also gets involved in this case. The meeting is held to discuss about the situation in detail, after the meeting the surgery is held the next day. After the delivery the baby undergoes an open chest surgery, with many colleagues watching it. The surgery goes well.
Child patient Chang-min does not make it. Jun-wan tell Dr. Im to pronounce the death, but he begins to cry with the parents as he was very attached to the patient. Eventually, he tries but he fails then Jun-wan steps in and pronounces the death of the child. Later Dr. Im apologies for his mistake but Jun-wan tell him it's okay to cry at times as even the doctors are human.
Gyeo-ul is seen struggling with her surgery and asks Ik-jun to help. Later Ik-jun tells her not to stress herself much and to learn from her experience. As she has been a Fellow just a few weeks ago. He also ends up telling her Mr. Perfectionist Prof. Ahn's mistake that he made during his time as an intern, which actually turns out to be the mistake made by Ik-jun. 
Later when the group meet during the weekend they go in the flashback where they recollect about the mistake that they made during their time as an intern. 
The group jams out to Superstar by Lee Han-chul this weekend a song with uplifting lyrics and cheerful tune which will just make your day better. The drama is going to take a break next week. Episode 7 will be aired on 5th of August so stay tuned.
Hospital Playlist Series Season 2 Episode 7 Review
The episode showed patient Du-na going through a long rehabilitation recovery process, and her mother helping her through the recovery. However, the patient seems to be struggling as Song-hwa highlights her miraculous recovery. 
Song-hwa and Ik-jun go for lunch together; where Song-hwa notices how popular Ik-jun is at the hospital, which amuses Song-hwa.
During lunch, Ik-jun agrees to go camping with U-ju and Song-hwa joins them. It was nice to see both characters enjoying each other's company outside of work as they enjoy beers at night while having some chats. There's so much history with their friendship which is very fascinating to watch.
Later in the cafeteria, Min-ha accidentally bumps into a visitor who turns out to be Yang Seok-hyeong's mother and smears her lipstick. It causes a commotion as she's leaves a bad impression. Min-ha even calls her "granny" because she talks so casually to her. 
Later on in the washroom she wonders what would happen if her son chose a woman like Min-ha. The irony is plentiful in this scene, as Min-ha is trying to win Yang Seok-hyeong's heart. What will happen when this romance finally transpires, and Min-ha is formally introduced to Yeong-hye? OMG if this happens, it's going to be huge.
Ik-jun has a patient who is going for a liver transplant. The patient's brother is very worried and keeps on telling the staff to make sure an experienced nurse takes care of her as he's sick of the bruises on his sister. He's emotional, and understandably, as the stress is getting to the family. Later Ik-jun tells the staff not to have hard feelings against him as he was just being worried about his family which is totally fine and make everyone understands him.
Song-hwa delivers the news to the guardian of the patient regarding the brain death. The guardian is one of the security guards at the hospital. The patient had signed a organ donation form but the security guard delays in giving consent, which risks damaging the organs. Ik-jun speaks to the security guard directly.
The man explains him his relation with his mother. He doesn't feel he has the right, but he thinks it's suitable to do one last good deed as her son. He wells up as Ik-jun explains his mother's organs will save lives.
And then more drama strikes the story as our loving couple Ahn Jeong-won and Gyeo-ul reach an unfortunate crossroad, birthed from a personal situation. Gyeo-ul learns that her mother, is in hospital and needs urgent surgery with her verbal consent. She texts Ahn Jeong-won that "something has come up," and she'll explain later.
Later it's revealed that Ahn Jeong-won was going to propose to Gyeo-ul that evening! Will he still propose after that missed opportunity?
While most of the cast have their love lives moving in the right direction, Jun-wan is the only one who is still wallowing in heartbreak. Unable to get over Ik-sun, he is still upset and lonely. This episode highlighted just how broken he is with Ik-sun no longer in his life.
As the episode continues, we saw Jun-wan and Ik-jun travelling home together after their school reunion. Ik-jun answer a call from U-ju while talking to his son, Ik-sun suddenly comes on the line. Hearing her voice all of a sudden leaves Jun-wan and also the viewers heartbroken. Will Jun-wan and Ik-sun come together?
Episode 7 went through the usual motions of hospital life but then hits the audience with clangors to finish the chapter. Stay tuned for the next episode aired on 12th of August.
Hospital Playlist Series Season 2 Episode 8 Review: Parents and Children
Episode 8 spans at 1 hour and 51 minutes. This episode raised the importance of parents and their connection with their children. 
It also gave a shout-out to the Armys and Potterheads. We also saw couple of interesting moments between Prof. Yang  and Min-ha in this episode. They had a patient going through her first pregnancy but they were concerned as they may need to remove her uterus. Min-ha was anxious about telling the husband, but Prof. Yang  felt that the husband will understand that they did everything to save his wife. In the end, they both update the husband and explain they did not need to remove the uterus in the end.
In the last episode, Jeong Rosa is seen struggling with her memory, and she also explains it to Mr. Ju that her dementia is getting worse. She suspects having Alzheimer. Later on in the episode, she falls out of bed, and Jeong-won learns of this, and she's brought into the hospital.
Song-hwa carries out a CT scan and updates Jeong-won about a ventricle blocked in her brain, which could be causing memory issues and falling over. She assures them that the blockage can be cured with surgery. This brings slight relief and perspective for Jeong-won and his mother; this part reminds us that life could head in any direction. So we should keep people whom we love close to us.
Later the episode continues as Jun-wan gets an older patient with a concerning heart defect. Also, Song-hwa is treating an older patient with a brain tumor that is hard to remove. The woman is concerned about going ahead with it as she feels she doesn't have long to live anyway. Her children argue about the situation, and her son becomes selfish, concerning about himself and the money. Later on in the episode, the son's friend dies and he realises that money isn't the everything but his family is.
It's bombshell after bombshell for the Friends; Song-hwa get to know that her mother has Parkinson's disease during a PET scan. This is an extremely emotional moment for Song-hwa she immediately goes into support mode and rings her mother to spend time with her. As sweet as always, Ik-jun takes care of all the other miscellaneous work of Song-hwa so that she could get through this phase.
He also gifts her a stone plate that she wanted. The band as usual gathered for the practice but Seok-hyeong couldn't make for it as he had to rush to the hospital. So, the band had a new pianist this week for practice who was none other than Rosa. The group played 'Still beautiful' by Kim Yeon-woo.
The episode ends with the surgery on the older people going ahead; the selfish son found perspective after his best friend died and is now over caring for his mother. To conclude the lengthy episode, Jun-wan realizes he's on the same coach as Ik-sun. What will happen next in Jun-wan and Ik-sun relationship will be something worth to watch. Next episode airing on 19th August. So stay tuned.
Hospital playlist Series Season 2 Episode 9 Review  
The episode started with Jun-wan initiating the move and asking Ik-sun to meet on the upcoming Sunday. It was followed by all the Professors performing their own surgeries.
Later on we come to know that the cupid between Ik-sun and Jun-wan's coincident meeting was none other than Ik-jun. This episode even showed a hilarious table tennis tournament at the hospital. Some games are interrupted by urgent emergencies, but Ik-jun is ever-present in the tournament.
There's plenty of mishaps and comical misunderstanding of the rules. Despite the effort, Ik-jun and his partner lose the finals to the Nuclear Medicine department, it was even more hilarious as we could see that he was trying to impress Song-hwa ㅋㅋㅋ.
We also saw Ik-jun telling Seok-hyeong to consider Min-ah's feeling for him. He even told him he would be the biggest idiot if he rejects her. Seok-hyeong seems to start having feelings for her but is still not ready to accept it. Will we get to see Seok-hyeong and Min-ah as a couple in the future? 
Of course, there's always surgery drama in Hospital Playlist — a patient urgently needs a blood transfusion and surgery due to a hematoma and a tear in his heart. Jun-wan and Ik-jun work on helping the patient together during surgery; it's quite intense. Jun-wan takes on the patient as his own and talks with the guardian.
Later on when Jun-wan is asked about the most crucial part during the operation, he says that the most crucial part was taken care by the ER department. The ER department is also given it's equal share of importance in the episod.
More drama follows as Ik-jun needs help for surgery from Professor Shin; he needs him to advise with the ultrasound equipment. The professor makes plenty of effort to get there for Ik-jun.  Later on Ik-sun gets sick on the day she is going to meet Jun-wan and she is taken to the hospital. Ik-jun calls Jun-wan and tells him about Ik-sun being in the hospital.
Not able to help himself, Jun-wan visits Ik-sun in the hospital, and he finds out the truth, it appears Ik-sun did not break up with him due to a breakdown in their relationship, but more that she was concerned about being sick. It will be compelling to see what will happen further in their relationship.
While Song-hwa and Ik-jun enjoy coffee and a walk, it rains, and eventually, they hold hands to avoid a puddle together. It's a little moment, but we can detect a slight realization on Song-hwa's face after their hands let go. Will she reconsidering to pursue romance with her best friend? 
At band practice, Song-hwa is giving the microphone to sing as it's her birthday, and she's absolutely awful with the vocals. The episode ended with a flashback where we see a younger Song-hwa in her dormitory she gets a text (from Ik-jun) asking her if she'd like to meet, and she gets super excited.
She waits patiently for a reply after she asks for a location. And the text finally arrives, and their plan is cancelled and the reason was shown in the previous season. Here we saw Song-hwa was having crush on Ik-jun, but it brought an unpleasant feeling of hurt.
It will be interesting to see what will happen between Ik-Song in the upcoming episodes. The next episode will be aired on 26th so stay tuned
Hospital playlist Series Season 2 Episode 10 Review  
The episode had a calm start, with the gang getting burgers together.  Later the episode focused on Gyeo-ul, she and her brother had a heart-to-heart talk. Her brother tells her about his marriage being called off. Later on, we finally understand Gyeo-ul's, emotional pressure about her family.
We also witness an intense surgery. Jun-wan had to perform a homograft during surgery on a child because they cannot save the valve. He updates the parents after a successful surgery. And then, he suddenly realizes he's two hours late for a meal with Ik-sun. He then runs to the restaurant, and he's surprised to see Ik-sun waiting for him.
She understands of the matter, knowing that his surgery took longer than expected. She apologizes to him for lying and breaking up; she thought he was stressed because of her. But there's still uncertainty between them, will they come together?
While having dinner with Jeong Rosa and Mr. Ju, Seok-hyeong mother reveals that he might be going to the USA. She also tells that the group is unaware of the news. This will be a massive change to the story if it does occur. The group planned to go on trek but due to their emergencies only Jun-wan and Seok-hyeong end up going there. They have the bookings in the guest house owned by Min-ah's parents.
The main story in episode 10 was Jae-hak's. He tells Jun-wan that his wife told him at 40 years old that she does not want children and wants to enjoy life with him. He's accepted this because he loves spending time with his wife. However, there's plenty of twists and turns— his wife has stomach pains, and after analysis in the hospital, it's revealed she is pregnant. Seok-hyeong gives them both insights on the pregnancy.
Surprisingly, the wife expresses how she wants to keep the baby but then raises a concern that she has a lump on one of her breasts.And then it is revealed that Jae-hak's wife has early diagnosed with stage 2 breast cancer. She cannot start chemotherapy straight away due to the pregnancy and will have to wait a few weeks.
The second option is to terminate the pregnancy and have chemotherapy immediately. Jae-hak selflessly wants to abort the baby, despite always wanting a child, but the wife has other ideas — she wants to delay chemotherapy until the birth.
Yang Seok-hyeong explains her everything considering her as his sister. He tells her that the child needs their mother, and she can have chemotherapy during pregnancy, but she will have to wait a few weeks. She later agrees to have chemotherapy during her pregnancy.
After Gyeo-ul has an emotional conversation with her mother, she finds Ahn Jeong-won. His soft presence and caring persona bring the tears, and she nestles into his arms and cries. Later on, they both have a meal together, and Gyeo-ul wonders why he never asks about her family.
Ahn Jeong-won states he was waiting for her to talk to him about it; she reveals how she had an abusive father and opens up to him. She also states how worried she is about her mother, who has had surgery recently. Ahn Jeong-won softly tells her to not "beat herself up over it too much."
It was Ik-jun's birthday this week so on his wish the band played 'It's my life' an English song having a rock n' roll theme. The group also had a dress code of all black with chain.
Episode 10 ended with another sweet and bitter moment. Yang Seok-hyeong asks Min-ha if she'd like to go for a bite and that it will be his treat. Will we get to see Dr. Chu and Prof. Yang as a couple?
Or the destiny has different plans? As the episode ends, a call is received at the emergency department about a person getting hit on the head, and is revealed that I is one of the doctor at Yulje but the name is no disclosed yet. The drama is taking a week leave, so the next episode will be released on 9th of September. Stay tuned.
The Movie Culture Synopsis
Five doctors who became friends, who know each other for past 20 years and who graduated from the same medical school, became colleagues in the same hospital. The story depicts their everyday lives and the difficulties they face by in their professional life.
The way they come together every week to practice as a band to rejuvenate themselves is a delight to our ears. Hospital Playlist Season 2 is available to watch on Netflix..