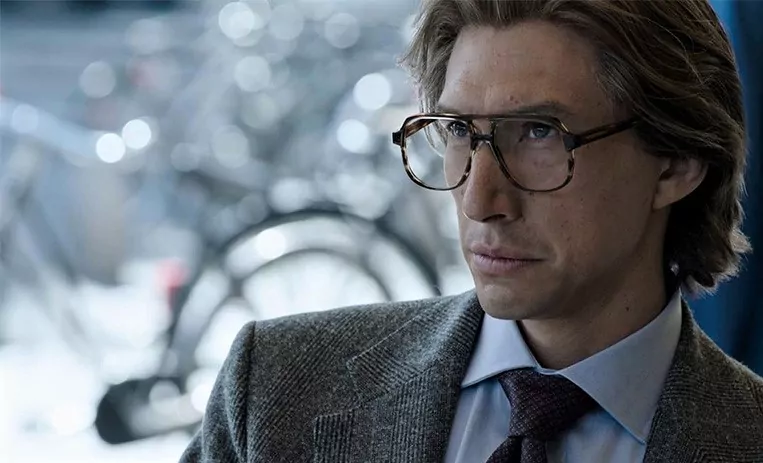 Have you heard of the palatial brand "Gucci"? C'mon, you've all heard of it. Gucci was founded in 1921 by Guccio Gucci in Florence, Tuscany. Knowing about the brand isn't enough; did you know the brand's founder family has a crime storey worthy of a movie? In fact, a book was written by Sara Gay Forden about it, and now a film is being made named "House Of Gucci", under the direction of Ridley Scott.
House of Gucci Movie Cast
Lady Gaga as Patrizia Reggiani
Adam Driver as Maurizio Gucci
Jared Leto as Paolo Gucci
Jeremy Irons as Rodolfo Gucci
Salma Hayek as Giuseppina "Pina" Auriemma
Al Pacino as Aldo Gucci
Jack Huston as Domenico De Sole
Reeve Carney as Tom Ford
Camille Cottin as Paola Franchi
Mădălina Diana Ghenea as Sophia Loren
Mehdi Nebbou as Said
Miloud Mourad Benamara as Omar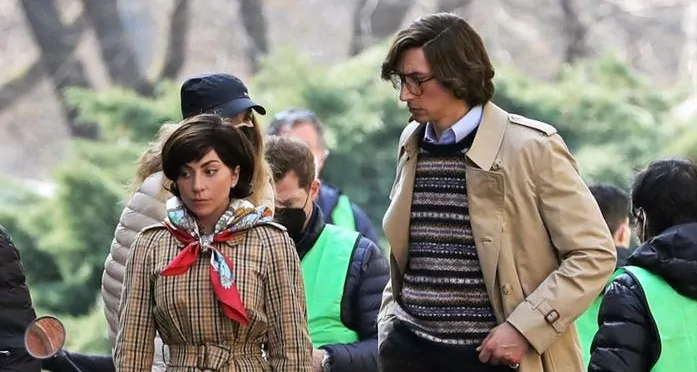 'House of Gucci' Film's Story & Characters
House of Gucci depicts the assassination of Guccio Gucci's grandson, Maurizio Gucci, by his own wife, Patrizia Reggiani. After a long marriage, Maurizio divorced Patrizia and began seeing Paola Franchi, a friend of his. They were going to marry, but Patrizia hired hitmen to assassinate Maurizio, her ex-husband. As a result, the movie's plot is formed. There was a trailer that was recently released. People are speculating that the film will win an Oscar. The teaser wowed everyone with its hot narrative of murder, jealousy, and vengeance.
Rodolfo Gucci and Sandra Ravel had an only child, Maurizio Gucci, on September 26, 1948 in Florence. Gucci moved to New York City in 1972 to work for his uncle Aldo Gucci at Gucci. He lived in a magnificent penthouse in the Olympic Tower presented to him by his father in the early 1980s. He returned to Milan in 1982, and after becoming Gucci's primary shareholder following his father's death, he initiated a legal battle with Aldo for control of the company in 1983.
Gucci went to Switzerland in 1986 to avoid being prosecuted when Aldo accused him of faking his father's signature in order to avoid paying inheritance taxes. He was judged guilty at first, but later acquitted. Maurizio Gucci sold 47.8% of Gucci to Investcorp, a Bahrain-based investment fund, in 1988(owner of Tiffany since 1984).
In 1989, Maurizio Gucci was named Chairman of the Gucci Group. Gucci's finances were in the red from 1991 to 1993. Maurizio Gucci has been criticized for lavish expenditure on the company's headquarters in Florence and Milan. In 1993, he sold his remaining Gucci stake to Investcorp for $170 million, effectively terminating the Gucci family's involvement with the company.
Patrizia Martinelli was born in the Emilia-Romagna region of Northern Italy, in the town of Vignola. Patrizia was born into an impoverished family and never met her biological father. Patrizia's mother, a laundry worker, married wealthy industrialist Ferdinando Reggiani when she was 12 years old, and Patrizia was later adopted.
At a debutante party in 1970, Patrizia Reggiani met Maurizio Gucci. She married him in 1972 and took the name Patrizia Reggiani Gucci. That same year, the couple relocated to New York City, where she was appointed as Gucci's chief adviser. She gave birth to Alessandra in 1977 and Allegra in 1981.
The couple lived in a magnificent penthouse in the Olympic Tower in the early 1980s, which was given to them by Maurizio's father Rodolfo Gucci, who had initially opposed their marriage, calling Patrizia "a social climber who has nothing on her mind but money." Patrizia became a socialite in New York, attending parties and fashion events on a daily basis and became acquainted with Jackie Kennedy.
They returned to Milan in 1982. Maurizio informed her in 1985 that he was going on a business vacation to Florence. Gucci sent a friend the next day to inform Patrizia that he would not be returning and that the marriage was done. In 1990, Maurizio began dating Paola Franchi, which enraged Reggiani. Patrizia was diagnosed with a brain tumour in 1992, which was successfully removed with minimal side effects.
Gucci was officially divorced from Patrizia in 1994. Gucci agreed to pay Reggiani $1.47 million in alimony every year as part of the negotiations. "I still feel like a Gucci – in fact, the most Gucci of them all," Patrizia said, despite the fact that she was no longer allowed to use the Gucci surname by law.
A hitman shot and killed Maurizio Gucci as he came to work on the stairs outside his office on March 27, 1995. Reggiani penned a single word in her diary the day he was killed: "paradeisos," the Greek word for paradise. Patrizia Reggiani was arrested on January 31, 1997, and accused of hiring the hitman who assassinated Gucci.
The trial drew a lot of attention from the media, who dubbed her the "Black Widow".  Reggiani's motive, according to prosecutors, was a mix of jealousy, money, and bitterness toward her ex-husband. They argued that she wanted control of the Gucci estate and that she didn't want her ex-husband to marry Paola Franchi, his then lover.
Her alimony would have been slashed in half, to $860,000 per year, as a result of the impending marriage, which she described as "a bowl of lentils." Reggiani recruited the hitman, Benedetto Ceraulo, a debt-ridden pizzeria owner, through an intermediary, Giuseppina "Pina" Auriemma, a high-society psychic and close friend of Reggiani.
Reggiani served her with an eviction notice the day after the murder, ordering her to vacate the beautiful apartment she had resided with Gucci. The papers had been drawn up at 11 am the day before, less than three hours after Maurizio died, according to the notarized timestamp, which Franchi noticed.
Reggiani moved in with her daughters when Franchi left the Corso Venezia flat. She lived there in luxury for the next two years, until one of her co-conspirators told the wrong person about the murder. The individual tipped off the cops, who set up a sting operation to deceive Reggiani and her four hired accomplices.
Patrizia Reggiani was sentenced to 29 years in jail in 1998 for plotting the murder. Her daughters requested that her conviction be overturned, saying that her personality had been influenced by her brain tumour. The conviction was affirmed by an appeals court in Milan in 2000, but the term was lowered to 26 years.
Reggiani attempted suicide by hanging herself with a bed sheet in 2000, but was discovered by jail officers. Despite jail laws prohibiting pets, Reggiani's legal team persuaded the prison to let her beloved ferret live with her in 2005. She was eligible for parole under a work-release programme in October 2011, but she declined, claiming, "I've never worked in my life, and I'm surely not going to start now." She was freed in October 2016 after serving 18 years and receiving credit for good behavior.
Patrizia Reggiani has been living in Milan since her release from prison, where she is usually seen carrying her beloved parrot on her shoulder. Despite ordering Maurizio Gucci's murder, Reggiani has received a $1.47 million annuity from his inheritance since 2017. She also earned $26 million in compensation for her time in prison that year. This is owing to a 1993 divorce settlement in which Gucci committed to provide her with a lifetime of financial support.
Reggiani's two daughters, the estate's current administrators, unsuccessfully opposed the order. The legal team for Reggiani argued: "The agreement made in Switzerland lay out the terms of the settlement with Ms Reggiani. It was written before the murder and has not expired as a result of the crime."
The Movie Culture Synopsis
In November 2019, director Ridley Scott announced the film House of Gucci (2021), which is based on Reggiani's marriage and ex-death husband's and stars Lady Gaga.
Reggiani applauded Lady Gaga's casting in the film in March 2021, saying that she looks like her, but expressed disappointment that Gaga did not meet with her before taking the part. The film is going to have hell of a thrill. It demonstrates how jealousy and love may evolve into a lethal vengeance.