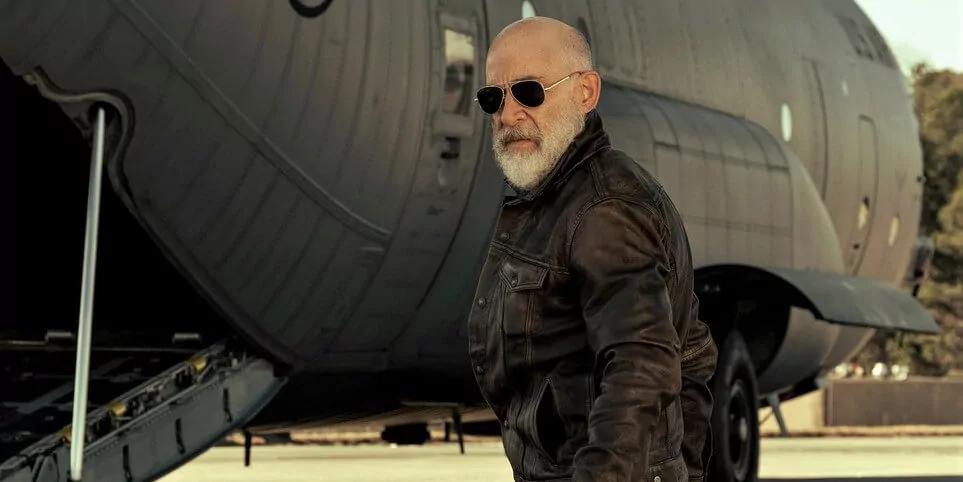 J.K. Simmons latest Sci-Fi offering, The Tomorrow War, is bombastic and a hell of a ride. His character plays the role of Slade, who is the father of Dan (Played by Chris Pratt. J.K. Simmons dishes on stuff like working in frozen water aka. Ice, his character arc and working with Chris Pratt.
J.K. Simmons Went in Detail About Working in the Climax of the Movie and His Experience in the Freezing Cold Ice
I didn't get to work in the water but I work in the frozen water which was a different exhilaration, and fun, and challenge, and coldness. It was great. I'm still a little miffed that McKay let them drag my traumatic slide down the glacier, but that will be in the sequel, I guess.
J.K. Simmons had a very Amazing Reaction When he Read the Script of The Tomorrow War and He Goes into More Detail
When I read the script, what it really does, we do see the micro and the macro. There's beautiful family stuff with Chris' character at home with Betty and their daughter. When my sort of estranged dad kind of non-relationship, when we first get a glimpse of that, I was claiming that there was going to be some kind of a worthwhile journey there. It was great to be able to incorporate, again, really that small picture with the gigantic picture of, "Are we going to save the world or not?"
J.K. Simmons Shares His Experience Working with Chris Pratt and Balancing the Emotional Arc of the Two Characters
It's all there on the page, and then the beauty of working in this scenario and with a guy like Chris is that we can take the page, we can incorporate all that. Then we also have the freedom to kind of, whether it's goofing around, being funny, or finding other angles into the drama and the conflict and the emotion of it. We felt free to make it our own too, so you end up doing six or seven takes of a given scene and really then the director has six or seven significantly different versions of the emotion, and the passion, and the drama, and the comedy to choose from.
The Movie Culture Synopsis
J.K. Simmons' arc is pivotal, especially in the final act of the movie, which might have become pretty clear to you if you have seen The Tomorrow War. It is streaming worldwide on Amazon Prime Video.