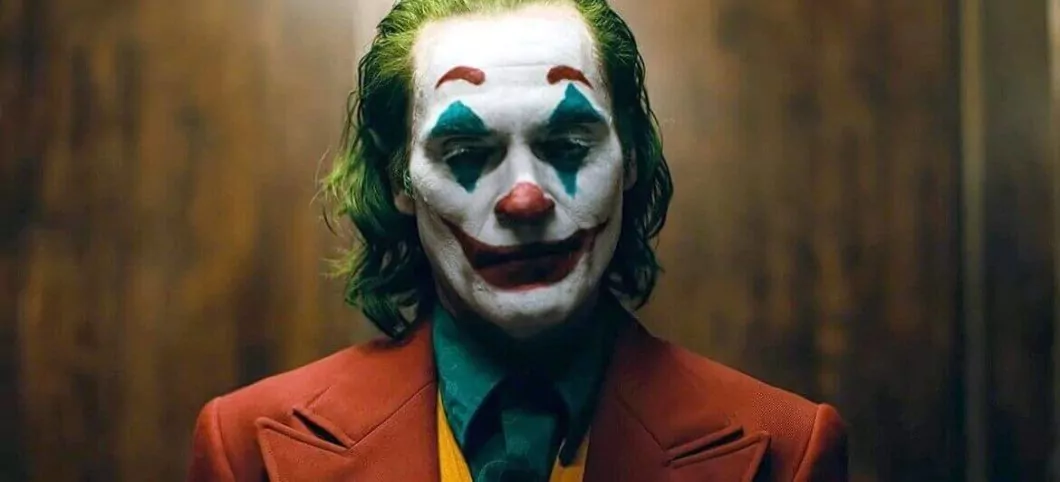 Joker is finest acting of Joaquin Phoenix one will ever witness on screen. Its horrifying, pitiful and so unsettlingly dark and brooding. It disgusts you while making one feel bad.
Joker Movie Cast
Joaquin Phoenix as Joker
Robert De Niro as Murray Franklin
Zazie Beetz as Sophie Dumond
Francis Conroy as Penny Fleck
Joker Movie Plot
Joker Revolves around Arthur Fleck and how society rejects him time and again. He goes from trying to fit in to becoming an outcast against defying odds and through violent means.
Joker Movie Review
Joker 2019 is a genuinely sensational film by Todd Phillips. It is a tragic film where Joaquín Phoenix depicts Arthur Fleck, a harassed, bullied, disappointed, wiped out man who turns into Joker, a brutal, violent and boundless character. This film portrays the domain image of society, where mankind can't comprehend humanity and can makes an individual so weak that he/she can go to the deepest and darkest place of their consciousness to enable them to feel as a piece of society. (Sounds insane right?) That's what a Joker film should emanate. The character portrayed by Joaquin is torn and tortured by the society to such an extent that it can cause you to acknowledge the brutal character of joker to be correct and in the right all through the film. You can't deny the way that none other than Joaquín would had made this role this heart-breaking and dehumanizing. Hence, even after more than a year, the movie is referenced widely worldwide.
Certainly, Joker was to be nominated for the academy, as the character and story features the reasonableness of the world. The film appears to be a suspenseful thrill ride where you can see a few characters from DC Comics presented in absolutely startling and horrendous setting. The existence of a comedian who conveys a chuckling disorder gets destroyed by a local area, family companion and afterward goes up to be a savage character looking for solace in violence.
Joker And His Fantasy
Joker seeks after a fantasy about making crowd snicker however in his own specific manner in front of an audience. Leaving a phase separated he likewise needs to manage his mom who at that point uncovers the character of his dad, for which Arthur executes her as well and discovers to be a son of some rich guy by the name of Thomas Wayne. The film at first appears considerate yet later it becomes high-octane by including some terrific scenes like Joaquin getting harassed, shootout in train, his heart whelming dance moves, his fierce appearance, powerful blood smirks, the train riots and the most exhilarating climax stage scene with Murray.
There are immense conversations on acting of Joaquin Phoenix as he is a particularly brilliant entertainer and has numerous accolades and grants on his name. His body transformation is fabulous as it seems like he just took out a big chunk of himself. It is truly difficult to bring fake laughs and Arthur Fleck does it rigorously while additionally having a laughing disorder. The character sets out a solid picture of society and there are likewise numerous inquiries emerging from a crowd of people side. For eg: Can a Joker murder anybody with no main explanation? Is it important to be so violent every time? but whatever might be the appropriate responses, the developments in the film will make you pity the character and justify his actions to some extent.
Joker Movie: Todd Phillip's best work yet
Todd Phillips has shown this screenplay extraordinarily where he acknowledges the real world and it isn't pretentious like living in bogus denounced society. Judging by his previous track record, I surmise he picked Joaquin as Joker who is astounding for his visual acting and articulations. Todd has coordinated such films previously where he has consistently been bashed for his climax scenarios which you can find in Joker as well while he executes Murray and how it escalates from that point and ultimately ties in the demise of Batman's parents
The dialogues in film appears to be more quoteworthy. There are numerous catchy lines in films relating with a typical working-class individualistic condition. For example, when he says I Thought My Life Is Comedy but It's Tragedy and I Just Hope My Death Makes More Cents Than My Life. The one-to-one interchanges between different characters, especially Joker and Murray portray a societal commentary like no other.
The person has to go from various situation as life seems difficult. Either it be rich brag or poor fellow, but your actions decide where you I'll stand further. A Joker depicts the actually meaning as it terms. People despise watching Joker but the face behind the mask has gone through many catastrophic situations which the movie highlights thoroughly.
Joker Movie Critical reception
Joker stands at 68% on Rotten Tomatoes with the consensus being, "Joker gives its infamous central character a chillingly plausible origin story that serves as a brilliant showcase for its star — and a dark evolution for comics-inspired cinema." Its Metascore is at 59 with Mixed or average reviews based on 60 Critic Reviews.
The Movie Culture Synopsis
Joker is a cold, haunting feature by Todd Phillips which presents Joaquin in his best form yet. It makes you sympathize and then makes you feel bad for sympathizing, all while tying in some prominent moments in DC universe.