2021 marks 25 years since Paul Thomas Anderson's first movie Hard eight was released. He has written and directed 8 films in these 25 years with each one being more and more impressive and also reflective of his growth in storytelling and creating compelling characters.
Paul Thomas Anderson has earned much acclaim throughout the years for his movies and is the only person ever to win all three director prizes in the three major films festival i.e. Cannes, Berlin and Venice. As his 9th movie, Soggy Bottom is set to release in 2021, we are taking a look back into his career of 25 years, his 8 movies and yeah, none of them disappoint and never fail to entertain.
Hard Eight (1996)
Hard Eight was the first movie written and directed by Paul Thomas Anderson. Film based on or an expansion of his short film 'Cigarettes & Coffee starred John C. Reilly, Gwyneth Paltrow, Philip Baker Hall, Samuel L Jackson, Philip Seymour Hoffman and a small role by Melora Walters.
The movie is about a professional gambler, Sydney who finds a young man, John and helps him through his losses which eventually leads to him teaching John everything he knows about gambling which forms the basis for the movie as the plot moves forward. Hard Eight is a film which has a plot but focuses more into the life of its characters.
A story that keeps the movie going but the characters take the stage as they give life to the movie. The film, if ranked is definitely at the bottom of all his movies but still can be considered as a really good start to an amazing career ahead.
Boogie Nights (1997)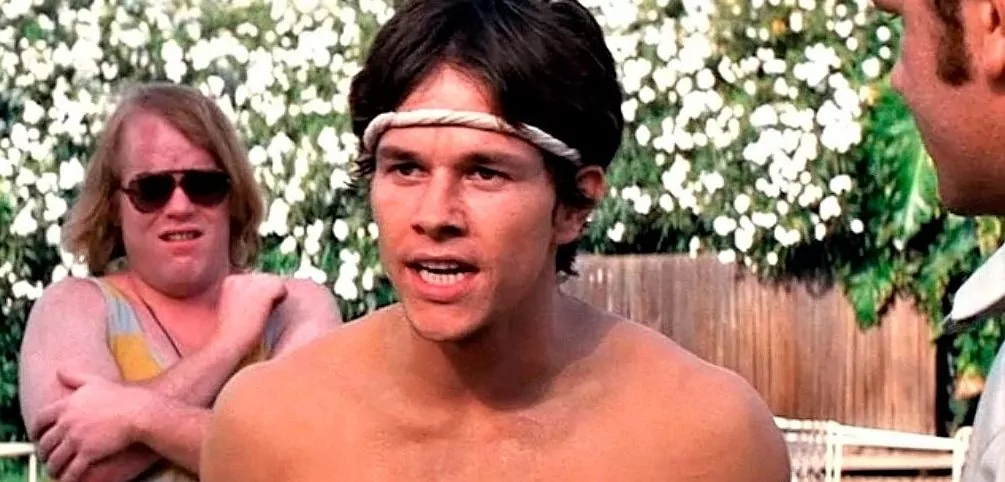 Boogie Nights is a story about a young guy and his rise to fame as an adult actor in the Golden Age of adult films in 1970s and his eventual fall in 1980s. Boogie Nights is also based on or an expansion of Paul's short film 'The Dirk Diggler Story'.
Boogie Nights was his 2nd movie, the movie that gave him critical acclaim and marked him as a prominent director. Boogie Nights has a massive cast and stars Mark Wahlberg, Burt Reynolds and Julianne Moore in the titular role. The film tells the story of Dirk Diggler but it is more about the how every character's life is entangled with each other which is also seen in his next movie Magnolia.
In Boogie Nights, PTA shows the 1970s adult film industry and gives the most importance to the characters which shows how everyone of them are crucial towards the making of a film or more like crucial part in the journey of every character.
Magnolia (1999)
To put it straight up, Magnolia is a weird movie. Basically, it is a movie about co-incidences. PTA is an underrated director but Magnolia might be his most underrated movie. Magnolia is another one of his movies where it is more focused on characters and it is a common theme in everyone of his movies.
Magnolia is in a similar way to Boogie Nights, a film of how lives of various characters are entangled with each other, a small connection between them and how that affects them in some way or other. Magnolia also has a massive cast and no particular character can be considered as the main role because everyone is given their time and way to present their story.
Special mention to Tom Cruise who approached PTA to work with him after watching Boogie Nights and was stunning and impressive in the movie. PTA had some difficulties with release and with the studio in his previous movies, this was the movie where he had complete freedom and he took it on himself to do everything, even designing the poster by himself.
The movie is longer than three hours and feels too long at times but still doesn't feel as if it is dragging just to reach the 3 hours mark. It is kind of a movie where one should just go into without much thought and not try to make sense of everything because in the end the movie just feels perfect the way it is.
Punch-Drunk Love (2002)
Punch-Drunk Love was his first film in the 21st century and also one of the only two that he wrote and directed in 2000s. Punch-Drunk Love stars Adam Sandler in his first and rare appearance in a dramatic and more serious role then he usually is known for along with Emily Watson.
The film follows a bachelor and entrepreneur who has social anxiety, who has amassed a million frequent flyer miles and the movie explores his relationship with Lena. Punch-Drunk Love is the best work of Adam Sandler which is at par with his performance in Uncut Gems.
Punch-Drunk Love earned PTA his best director prize in Cannes and was also nominated for Palme d'Or. In similar fashion to his other movie, Punch-Drunk Love is also a slow-paced movie again focusing on the characters and their development which is also seen in his future movies.
A 95 minute long, the shortest of all his movies and also an underrated one gives the viewers, the sense of anxiety along with Barry as he makes many mistakes but still the movie has the calmness and serene feel to it.
There Will Be Blood (2007)
There will be Blood, honestly, I don't think this will be enough to explain or even express what this movie is, There will be blood deserves a whole article to itself. There will be blood is about an Oil tycoon, Daniel Plainview who finds Oil near Los Angeles in early 20th century and everything else that conspires after.
The film stars Daniel Day-Lewis and Paul Dano in the main role. There will be blood is definitely among the best movies of 2000s and even 21st century. Daniel Day-Lewis, as talented and amazing of an actor he is, There will be blood is his best work to date.
Daniel Day-Lewis gives justice to the character of Daniel Plainview in the way no one else could have done it. Paul Dano's performance is just the cherry on the cake, he astounded everyone with his acting which is just perfect for the film and work absolutely wonderfully with Daniel Day-Lewis' performance. Their approach towards method acting made the movie what it is and one that people will remember.
Paul Thomas Anderson adapted the movie from a 1927 novel 'Oil!' by Upton Sinclair. He wrote and directed There will be blood and this film is where the change in his filmmaking can be observed. Every movie before There will be blood has a little comedic tone to them but every movie after and including There will be blood take a more dramatic approach and dives deep into the genre. In 2007, Paul Thomas Anderson gave us a masterpiece.
The Master (2012)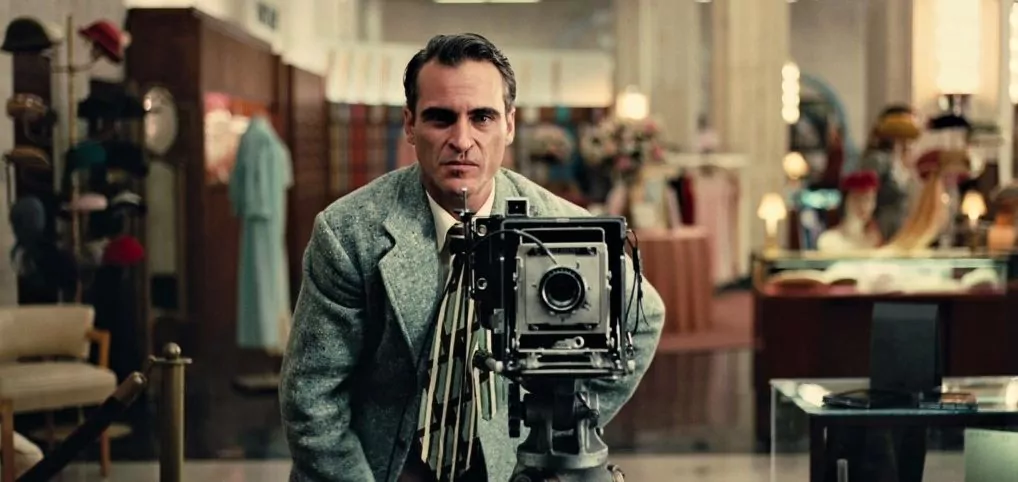 The Master is film about a World War II veteran, Freddie Quell, who might have PTSD as he struggles to adjust after war and he finds Lancaster Dodd, a religious leader who is spreading his movement "The Cause". In The Master, Paul Thomas Anderson collaborated with Joaquin Phoenix, Amy Adams and Philip Seymour Hoffman, also his last collaboration with Philip Seymour Hoffman before his death.
The script for The Master was in PTA's mind for 12 years when he started writing it in 2009, his inspiration was all the rise in spiritual movements after wars. The Master is considered similar to another religious belief, Scientology. The Master is another one of PTA's films that again has a captivating story but focuses more on the characters and their development.
This is common tone in everyone of his movies where, the plot is as good as the characters and leaves an impression on the viewers. The Master is his 2nd best movie after There Will be Blood and Joaquin Phoenix gives one of the best performance of his career.
Inherent Vice (2014)
Inherent Vice is a neo-noir crime film based on a 2009 novel of same name, "Inherent Vice". Inherent Vice follows Larry "Doc" Sportello, who is a private investigator in 1970s during the rise of hippie culture as he investigates three cases related to his ex-girlfriend's disappearance.
It is another movie by PTA with a massive cast of Joaquin Phoenix, his second collaboration with Paul, Josh Brolin and Katherine Waterston in the main role. Inherent Vice feels similar in tone to Paul's movies before There will be blood where there is a comedic tone and laid-back vibe but again, the movie has a very intriguing story.
Inherent Vice builds the perfect vibe and ambience of the 1970s Los Angeles during the prime of hippie culture which was taking over the world and Los Angeles, was at the center of its prominence. Honestly, everyone of PTA's movies have very intriguing and immersive plot with excellent storytelling. And Inherent Vice is no different from them all.
Phantom Thread (2017)
Phantom Thread was the second collaboration between Daniel Day-Lewis and Paul Thomas Anderson and also the final movie of Daniel Day-Lewis before his retirement from acting. Phantom Thread stars Daniel Day-Lewis, Leslie Manville and Vicky Krieps.
Phantom Thread's plot is about a fashion designer and dressmaker, Reynolds Woodcock in 1950s London who is well known and famous for creating dresses for high society and royalty as he takes a liking to a waitress played by Vicky Krieps and takes her as his muse.
Phantom Thread is a movie which is chaotic neutral, a lot of wrongs happen in the movie and still it doesn't feel wrong. The look into the relationship of an obsessive artist and someone who is completely opposite and how it works is amusing as a viewer.
On paper, the relationship shouldn't work but on screen, in front of our eyes, the calming chaos and their acceptance of their love which is not perfect, but perfect for each other is appealing and even more beautiful than one can imagine.
Paul Thomas Anderson's new film "Soggy Bottom", starring Bradley Cooper, Benny Safdie and many more is scheduled to release on November 26, 2021. The film is about a high school student who becomes an actor during 1970s.
The Movie Culture Synopsis
Paul Thomas Anderson is well known among the film community and by avid film viewers but still, I believe he is very much underrated. The quality of all his movies is exceptional and he deserves to receive worldwide acclaim and recognition.
All of his movies might not be everybody's cup of tea as they are slow paced but one can appreciate the art behind his works and all cinephiles should watch at least one of his movies. Paul Thomas Anderson is definitely one of the best directors of our times and his vision is something to be cherished. And I just wonder what more of his masterpieces will I be lucky enough to see.