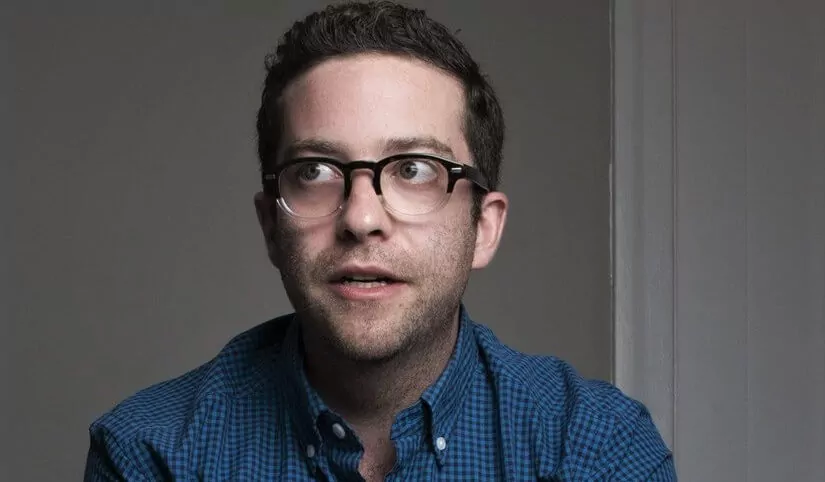 Gabe Liedman is a comedian, writer and producer, known for his work on PEN15, Brooklyn Nine-Nine and various other tv shows. His latest work which he is also the creator of, Q-force is a show about a team of spies. In the interview, he talks about his approach and vision towards creating the show and tells us about how he worked with his team during the pandemic to develop the show.  
Q. What was your inspiration and vision for the show?
Gabe Liedman: My vision for Q-Force was to make it as funny and exciting and weird and wild and sexy as possible. I love action movies, I always have, and I wanted to take this show as an opportunity to give a queer audience all the feelings I get while watching an action movie while packing it with jokes. I was really inspired by the James Bond movies, the Mission: Impossible movies, and the Bourne movies, as far as direct inspiration, but there are crazier homages throughout the season to movies from other genres too — The Princess Diaries, LA Confidential, and Brokeback Mountain to name a few.
Q. From being a comedian to writing and producing for shows like Brooklyn Nine-Nine, PEN15 to running a show of your own, was it any different and how?  
Gabe Liedman: Every show is so different, they all have their own culture, since TV shows employ hundreds of individual people, who all have their own personalities and quirks and aesthetics. Being the showrunner means that you get to set the tone – socially, artistically, ethically. It's super fun, but it's also a big job. You need to create an environment where people can do their best work, and to me, that means somewhere where people feel safe and their morale is high. That's the biggest responsibility, in my experience.
Q. You worked on many shows before but Q-force is certainly unique when compared to them, mainly because of it being animated, how different was the experience making an animated show?
Gabe Liedman: With animation, anything is possible! You can have your characters go anywhere, do anything. You're not limited to the same restrictions that you would be in live-action, where the budget, and safety concerns, and a million other things dictate what's possible. So, it's incredibly freeing, but can also be overwhelming. Everything's created from scratch, so you make about a trillion tiny decisions per scene.
Q. A show about a group of LGBTQ+ spies, such an idea is never heard before. What was your approach for LGBTQ+ representation in a genre where it is uncommon?
Gabe Liedman: I felt like baking the idea of representation into the very concept of the show — making sure that the main characters are gay, lesbian and trans — was important from the start. I also wanted to, at all times, make sure that our queer characters were rebels and not pawns of a regime, that they could be critical of their employers, and stick up for themselves, to try to make the world a little bit better. But also, I wanted to make sure that the show wasn't only about all that. I wanted the show to be fun, I wanted everyone working on the show to have fun working on it, and I wanted the audience to laugh and be surprised while watching it. It's not a very serious show, it's a fun and weird show, or at least I hope it is. That's what we were going for.
Q. The character of Steve Marywhether is described as somewhat like James Bond, what are the main similarities and differences between the two?
Gabe Liedman: Agent Mary is like James Bond insofar as they're both incredibly sexy and good at what they do, which is espionage. But, they're also different. Mary is imperfect, he's doing a lot of things for the first time, and later in life, without the support of his superiors. He can have tunnel vision, he can mess up, and have to scramble. He has a lot to learn, and a lot of experience to gather. 
Q. The show has big names like Sean Hayes and Michael Schur as creators, what was it like working with them?
Gabe Liedman: Mike Schur and Sean Hayes are Executive Producers of the show, and we did a lot of work to develop this show together, but I'm the person credited as the show's Creator. They're both incredibly smart, and super funny, and it was a dream come to true to work with them so closely. Mike and I had worked together previously, on a show that he co-created, Brooklyn Nine-Nine, but Sean is someone I'd only been a major fan of for years and years. So in the first couple of meetings, I had with him, I definitely had to pinch myself to make sure it was real! Mike brought so much expertise to the table in terms of what makes a great show, so I was eager to just absorb as much knowledge as I could from him. Especially as this show is kind of a workplace comedy. Who does that better than Mike Schur? Not many people.
Q. You were given the opportunity to bring Sean Hayes' and Todd Milliner's idea into a reality, what came to your mind when you heard of it?
Gabe Liedman: When Sean and Todd shared their idea with me, which was really only 3 words, "Gay James Bond," I had a million thoughts! It seemed like such a brilliant starting place, it blew my mind that no one had already done it! After weeks of thinking and writing, I came back to them with Q-Force. It felt like a natural and really funny way to go with their concept — an underdog story, and an ensemble story that is about more than just one gay guy who's great at spying. I still feel lucky that they responded so well to what I'd come up with.
Q. Q-force being an animated show, it was not massively affected by the Covid-19 pandemic as compared to a live-action series. Still, were there any challenges or difficulties?
Gabe Liedman: I'm thrilled to say that we were able to keep everyone involved in the production safe and healthy, with no Covid-19 outbreak among the cast or crew. The pandemic hit while we were writing episode 4, and while we were still designing our characters and beginning the casting process. So, a little more than half the writing, most of the casting, all the voice acting, all the animation, music composition, editing, and now marketing, has happened in isolation. Everyone was safe, but it was definitely a crazy challenge. We just had to figure it all out on the fly, how to do all these things remotely. The voice recording was brutal, but our cast were absolutely incredible, rolling with all the weirdness, holding sleeping bags over their heads for audio quality, virtually letting us into their homes and laptops to make it all work. But through it all, the show was kind of like a lifeline to a lot of the people working on it during this pandemic — something to give their days structure, steady income, a social life (albeit through screens). I knew it kept my head screwed on.
Q. What should the audience look for and hope to gain from the show?
Gabe Liedman: My hope is that the audience can just have fun watching the show, let it take them on an adventure. I hope they laugh a lot. This really is meant to be a little treat, so hopefully, that's how it feels to watch it.
The Movie Culture Synopsis
Q – force is a show created by Gabe Liedman about a group of gay spies. The main character of the show Steve Maryweather aka Mary was not given the opportunities that he deserved by the homophobic director of the agency.  The show follows him and his team as they try to prove themselves by showing what they are capable of.
Q – Force releases on Netflix on the 2nd of September.