Riders Of Justice is a revenge thriller / black comedy directed by Anders Thomas Jensen. It follows a group of people trying to exact revenge against a gang. 
Riders of Justice Movie Plot
Riders Of Justice follows recently-deployed Markus, who is forced to return home to care for his teenage daughter after his wife is killed in a tragic train accident. But when a survivor of the wrecked train surfaces claiming foul play, Markus begins to suspect his wife was murdered and embarks on a mission to find those responsible.
Riders of Justice Movie Cast
Mads Mikkelsen as Markus
Andrea Heick Gadeberg as Mathilde
Nikolaj Lie Kaas as Otto
Lars Brygmann as Lennart
Nicolas Bro as Emmenthaler
Riders of Justice Movie Review
Riders of Justice is all kinds of side splittingly funny and edgy. Its a revenge driven by an algorithm which says that nothing happens by chance. The characters are so involved in eliminating the coincidence behind a situation, that when they actually start uncovering the intricacies of the situation, none of them is aware about the right way to proceed with it. It features people who are filled with compassion yet lack a social persona which usually renders them alone. This also acts as the catalyst which brings these loners together in order to exact revenge and burst out their years of seething anger.
Riders Of Justice follows a hardcore army man, Markus (Played by Mads Mikkelsen) who returns to his family due to the tragic death of his wife in a train crash. His daughter, Mathilde (Andrea Heick Gadeberg) has always been away from her father which is why both of them can't seem to understand the place the other one comes from rendering her father unsupportive and helpless. She is the kind of person who would believe in ghosts and souls in order to have some sort of closure in a situation like this but her father wouldn't let her have it. Amidst all this, Otto (Played by Nikolaj Lie Kaas), who was in the train when the crash happened, uncovers that there's more to the said "accident". This causes a spiral of events, all leading them to a notorious gang called The Eagles, who they now blame for the crash and the death of Markus's wife.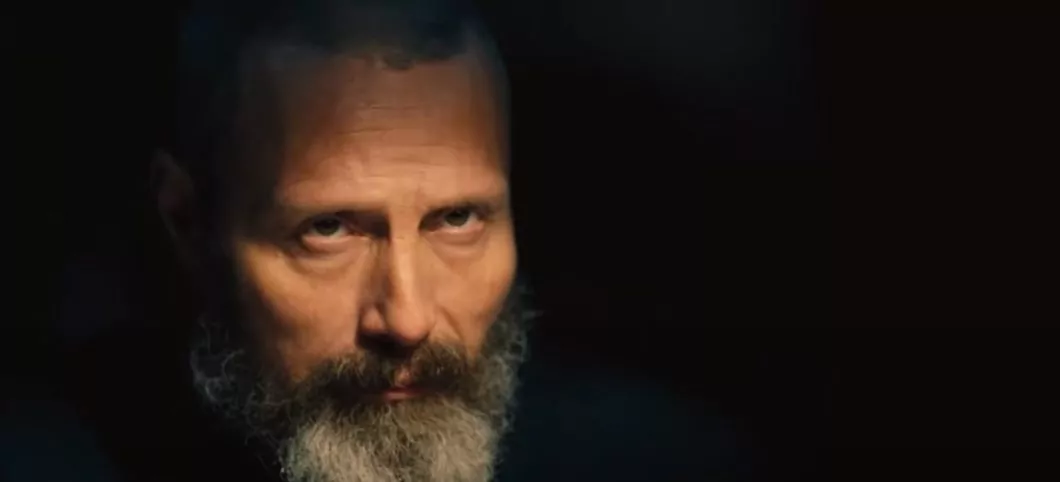 Riders of Justice Movie: The Sheer Fun of Riders of Justice
Riders of Justice is the most clever with its black humor. Even though it starts off slow with Markus sort of adjusting to the family atmosphere, and not doing a terribly great job at it, but as soon as Otto and his 2 quirky friends come into the picture, things start to look more bright. The constant nagging and arguments between the lot of them was easily the most enjoyable part of the movie. In a sequence, all four of them sit in a car, including Markus, and Lennart (Played by Lars Brygmann) says more than he probably should have had which leads Markus chasing him in a field. The entire sequence was such a weird transformation from amusing to actual embarrassment for the characters which leads them to ultimately open up. There are a few moments like these which really made me appreciate how well the humor ties into this movie.
Mads Mikkelsen is insane at everything that he does, but in Riders of Justice he almost has the same brooding expression for the entirety. He maintains a straight, serious persona and just when its about to become a bit stale, the character reaches a breaking point which leads to that intense bathroom scene.
The screenplay doesn't really offer him much variance in proportion to his character progression, but it just intensifies on the brutal sadness of this character which becomes insanely gripping towards the end. His relationship with his daughter and how different they are at coping with things is the center of this movie at many instances. It works as a satire wherein it tries to raise awareness about people who themselves aren't aware about their problem. How a personality influences how people deal with loss is highlighted really nicely in Riders of Justice. 
Riders of Justice Movie: All About the Statistics
The one thing which did get repetitive, and sort of overused was the constant relation being drawn with probability and statistics and analysis. I know this film and the main plot heavily derives its core from that aspect, but every 3rd scene involved relating a seemingly far off subject with statistical aspects which started to feel overly pretentious.
Maybe they could have been more subtle with it or maybe they could have had characters just involved in normal conversations. Not every bit of dialogue needs to reference the motivation of the movie. The screenplay is too focused in the complexity of the subject that it doesn't often make room for more real interactions. Also, the stakes are surprisingly low in this movie, and police is non-existent. They would literally kill a guy in broad daylight or shoot an entire car in the middle of a street yet somehow its only the local gang who is after them.
Riders of Justice is an intense giggle rush which will make you drool about the over the top awkwardness of the characters and their deep emotional backstories. Its edgy and ruthless with blood and gore yet it some times tries to be too much of what it is. I had a great time watching this one and its the perfect dark comedy thriller you have been meaning to watch all this time.
Riders of Justice Movie Critical Reception
Riders of Justice stands at 93% on Rotten Tomatoes with the consensus being, "A darkly humorous revenge thriller with satisfying depth and a dash of savory quirk, Riders of Justice makes another compelling case for Mads Mikkelsen as an all-purpose leading man." It's Metascore is 78.
The Movie Culture Synopsis
Riders of Justice is insanely fun and bleak at the same time. It has elements of thrill and humor which keeps the runtime engaging and exciting, while it also expands greatly into the characters and becomes subtly satirical at times. Overall, its jolly good fun. You can watch Riders of Justice on VoD right now.