The Christmas Chronicles 2 (titled The Christmas Chronicles: Part Two onscreen) is a 2020 American Christmas comedy film directed and produced by Chris Columbus, who wrote the screenplay with Matt Lieberman.
It is the second installment in the The Christmas Chronicles film series. A sequel to the 2018 film The Christmas Chronicles, it features Kurt Russell reprising his role as Santa Claus.
Also reprising their roles are Goldie Hawn, Darby Camp, Judah Lewis, and Kimberly Williams-Paisley, with new cast members Julian Dennison, Jahzir Bruno and Tyrese Gibson.
The film had a limited theatrical release prior to beginning to stream on Netflix on November 25, 2020.
The Christmas Chronicles 2 Movie Cast 
Kurt Russell as Santa Claus / Saint "Nick" Nicholas
Goldie Hawn as Mrs. Claus
Darby Camp as Kate Pierce
Julian Dennison as Belsnickel
Jahzir Bruno as Jack Booker
Darlene Love as Grace
Tyrese Gibson as Bob Booker
Sunny Suljic as young Doug Pierce
Judah Lewis as Teddy Pierce
Kimberly Williams-Paisley as Claire Pierce
Patrick Gallagher as Security Guard
Malcolm McDowell as Hakan
Voice cast : 
Andrew Morgado as Hugg
Debi Derryberry as Speck / Fleck
Jessica Lowe as Mina
Michael Yurchak as Bjorn
Kari Wahlgren as Jojo
The Christmas Chronicles 2 Movie Plot
Kate Pierce, now a cynical teen, is unhappy spending a family Christmas in Mexico with her mom's new boyfriend and his son, Jack. Kate decides to run away but Jack follows and they are both unexpectedly transported to the North Pole.
When a mysterious, naughty, troublemaker elf threatens the North Pole, the two youngsters must help Santa and Mrs. Claus save Christmas, again.
The Christmas Chronicles 2 Movie Review
This sequel isn't as great as the first film. The first movie was a really good watch. Well , it's Christmas now , the time when the whole fam comes together to get all warm and cozy to watch a great Christmas film, but this film doesn't match the vibe for it.
People get excited when there's a sequel to a great film , and then  they get disappointed because they expect more from it.
Like in the first movie there was a lot of creativity, gave Christmas feels , was funnier had amusing characters, and was loved by many people, this one, just boring, kills the whole Christmas vibe .
The plot isn't that great and it's kinda cringe. But we do have Kurt Russel and Goldie, absolute Hollywood royalties. Kurt just killed it with the acting, the scenes with Kurt and Goldie are entertaining to watch.
The Christmas Chronicles 2 is a disrespect to the first film, if you haven't seen the first one , you gotta! The sequel is boring and has a  predictable plot, the acting isn't that great and it just doesn't match the Christmas vibe but we do love to see Kurt Russel.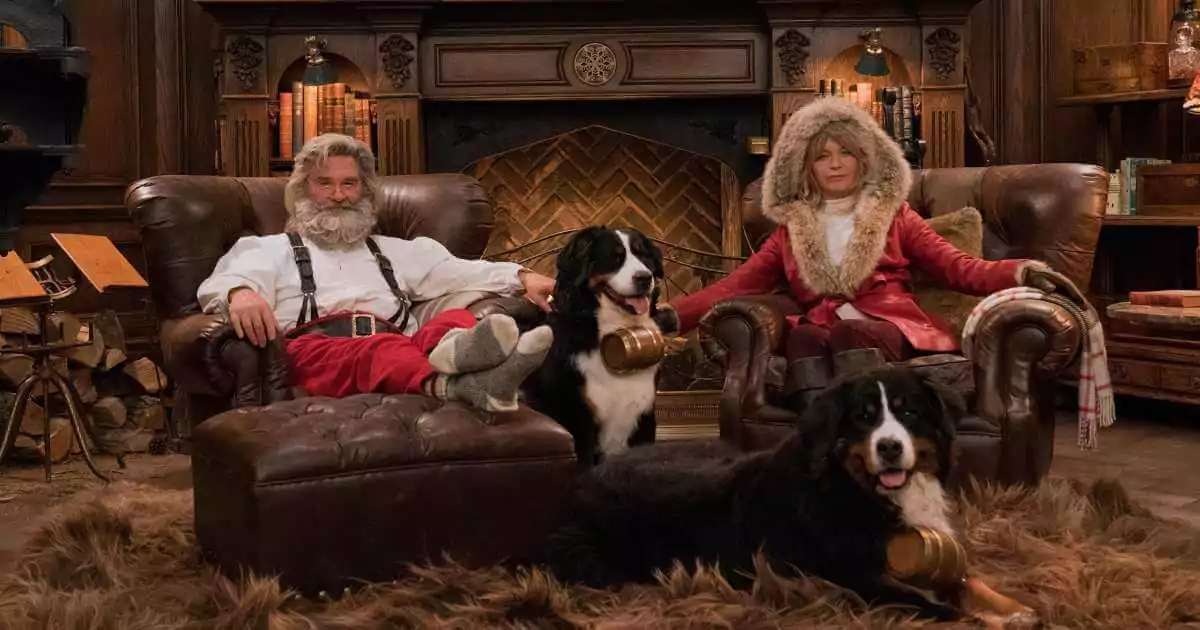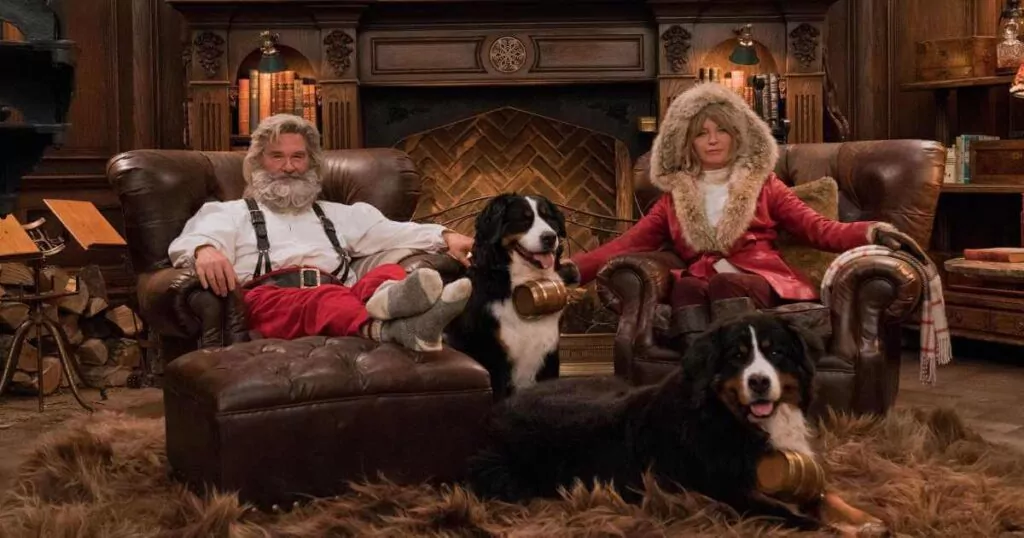 The Christmas Chronicles 2 Critical Reception
On review aggregator Rotten Tomatoes, the film holds an approval rating of 71% based on 45 reviews, with an average rating of 5.6/10.
The website's critics consensus read: "While it's missing some of the magic of the original, The Christmas Chronicles 2 serves up a sweet second helping of holiday cheer that makes the most of its marvelously matched leads."
On Metacritic, the film has a weighted average score of 51 out of 100, based on 12 critics, indicating "mixed or average reviews."
The Movie Culture Synopsis
The film might not be as good as the first one but do give it a shot because there's Kurt Russel and Goldie and they did amazing, if it weren't for Kurt we wouldn't have given it a shot either.
On May 14, 2020, a sequel titled The Christmas Chronicles 2 was announced to have begun post-production.
Original director Clay Kaytis, who eventually serves as executive producer on the sequel, dropped out and was replaced by Chris Columbus, who produced the first installment. 
Stars Kurt Russell, Goldie Hawn, Darby Camp, Kimberly Williams-Paisley and Judah Lewis were all confirmed to reprise their roles, while Julian Dennison and Jahzir Bruno were cast to appear in the sequel.
The film is available to watch on Netflix.