Hollywood is an industry that no one can span the lengths off. Like the universe, it is ever-growing. Yet, one can find many movies and series that can make one travel back in time. Reboots, sequels and countless adaptations are Hollywood's favourite. Everyone wants to do it and everyone is doing it. they are back in fashion. Though the constant stream of remakes and sequels don't necessarily indicate failure, it can hint at a downward slope in creativity.
On one hand, the remakes are a great nostalgic rollercoaster as it gives the opportunity to the fans of the original to scream at the screens and point out everything that is wrong. The other hand unfortunately holds the growing disinterest for the lack of creativity in reboots. They seem to have become a norm of the industry today. Be it Sex and The City returning back with the same cast or Gossip Girl opting for the younger generation. Reboots have been the result of the pandemic. 
No one can actually point out when it all started. Was the legally blonde sequel a creative need or was it a good way to get the audience to pay? Boy Meets World was a great show and its reboot Girl Meets World gave us Sabrina Carpenter and Rowan Blanchard and similar storylines. The first time a popular show was being remade was good news but now it feels unwelcomed. Disruptive, annoying and definitely better off without. 
Not all remakes stir up these feelings but with movies like He's All That, Guilty, Home Alone and maybe even Cruella, one can't help but sigh when another remake is announced. When Hilary Duff was announced to star in the remake of How I Met Your Mother I was shocked. The remake, How I Met Your Father is set to release in 2022. 
A Cyclical Phenomenon…?
It turns out, this is not the first time Hollywood has gone back to remakes and sequels. A film studies lecturer at De Montfort University in Leicester stated the revivals have a cyclical phenomenon.  He argues that every cycle begins with the people thinking it is a novel occurrence but remake culture can go back to 1896. Revivals are not significant in number altogether but are a lot at certain periods of history. We happen to be in one of these periods. 
These periods might come up because of a lull of creativity or disinterest of the audience in new content. At the beginning of the lockdown, people enjoyed the news of reunions or adaptations as that gave the opportunity of their favourite celebrities to come back. Was it nostalgic? Yes. Was it good entertainment? Absolutely. Was it the perfect way for producers to know that the money lost in the pandemic will be back in their pockets? Of course. Some of these periods were the late 90s and around 2010 which were also the times there were economic upheavals. These are the times when the economy is suffering and the audience is less likely to spend money. With them having an emotional connection to revivals there is a higher chance of them spending their money on them. 
Reboots are a safe bet. Whether they like it or not, the fans are going to watch it. To voice their hate or to reminisce the good times. There is a ready-made audience for these types of entertainment. The audience is connected to the characters and intoxicated with the fictional world. Unlike new concepts that require generating interest and convincing the audience that this is the world you want to get lost in, reboots already have a base. 
He is All That had negative reviews before it was realized. People were agitated over the cast, the idea and practically everything about it and yet upon release, the views streamed in. The movie was in the top 10 on Netflix. It doesn't have to be good to get views. What many can say as creative laziness is actually sound financial logic. Disney has been doing this for as long as one can remember. Adapting fairytales and Grimm's stories and then remaking them again as live-action and now giving spin-offs or origin stories; Disney's way of re-using the already present fan base to generate interest and money.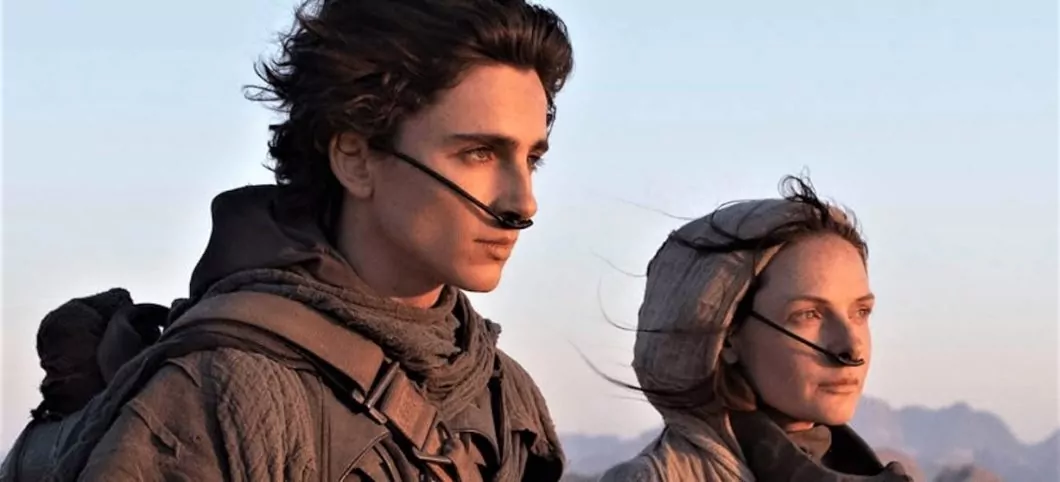 How Denis Villeneuve's Dune Does it Right
Though the continuous supply of revivals has become tiring, it gives the opportunity to directors and writers to incorporate their perceptions and rectify earlier mistakes. The best example of this is Dune (2021). Denis Villeneuve directed the latest adaptation and reboot of Frank Herbert's Dune. It starred Timothee Chalamet and Rebecca Ferguson. Compared to earlier adaptations, this adaptation did amazingly well and was able to give justice to the classic as well as have the unique vision of Denis. There are some instances when the new vision actually caused dismay. Cinderella's latest revival generated mixed reviews. People were unpleased by the over modernization of their childhood classics and felt it was too over the top. 
Having said that, revivals are not the only things releasing and taking up the media storm. Many new shows and concepts are proof that creativity is not dead yet. Squid Game was a risk Netflix took. They had no idea that it would become blow up and become a cultural phenomenon. The series was so well accepted that it was topping all charts and forcing its way everywhere; social media trends, Halloween costumes and advertising campaigns worldwide. This one risk turned out to be profitable but the countless others that were gambled on may not have had the same desired effect. Shows like Good Girls, Upload, One Day at A Time were either cancelled or not renewed. Their contemporaries, Shadow and Bone, Bridgerton or Normal People were a success but were also adaptations of books that had a huge audience. 
The Movie Culture Synopsis
Reboots are a sure-shot way of success and this is why post-pandemic they are back in fashion. As much as I hate to say it, I did eagerly wait for the Gossip Girl reboot and also am thrilled for the legally blonde addition. Not all reunions can be like the Friends reunion so I'll settle for any. Do you think the reboot period will end in 2022?