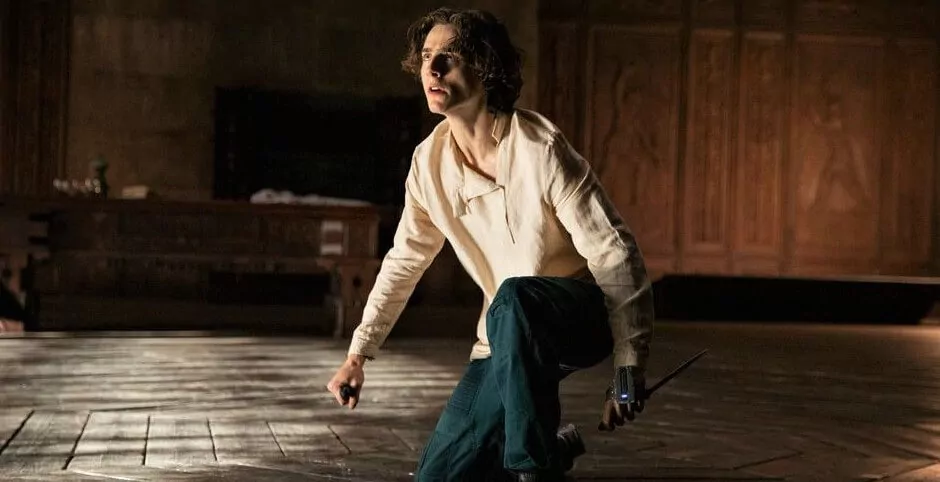 "Love every stranger, the stranger the better," Hozier sang the truth. His song, Someone New is about how for the sake of distraction people fall in love. I agree, because if the distraction is Elio from Call Me By Your Name or Laurie from Little Women, then no matter how strange, I am going to love all of them. There is something so satisfying to using love as a distraction. To find perfections just to not return to the darkening burdens of the day. Solace in Timothee Chalamet movies is one such perfect distraction. 
It wouldn't be wrong to say that Timothee Chalamet is one of the most talented actors of our generation. It is also not wrong to say that he is the biggest celebrity crush of our generation. All of this is to be considered true not because the author is in love with him but because, since the 26-year-old entered the industry, he has been sweeping people and awards off their feet and racks. While the first big production he worked on was Interstellar, it is Luca Guadigamo's Call Me By Your Name that set him into Hollywood's upcoming stars. It was the movie that showed off his true talents. 
The Portfolio of Timothee Chalamet
Timothee Chalamet has a portfolio that not many would expect from a man his age because he didn't even begin as a child actor. His experience started in the highly prestigious school, Fiorello H. LaGuardia High School of Music & Art and Performing Arts. He was a drama student there along with his elder sister, Pauline Chalamet who joined in as a dance major. While he would secure parts in several plays and make cameo appearances in shows like Law and Order SVU, he wasn't an active part of the industry. His first film was Men Women and Children after which he appeared in Hot Summer Nights, Miss Stevens and several others. In 2017 he got discovered for the role of Elio Perlman in Call Me By Your Name through a play.
Along with Armie Hammer, they created the beautiful world that was originally penned by Andre Aciman. Timothee Chalamet then got nominated for the Academy Awards and was also the youngest male to be nominated for Oscars. While he did not win the prestigious award, he did make heads turn. Soon he was in projects like Little Women by Greta Gerwig, alongside Saoirse Ronan, Emma Watson, Florence Pugh, Meryl Streep and Lauren Dern. He also played the role of a drug-addicted teenager in the movie, A Beautiful Boy, where his co-star was Steve Carell. 
His performance is often described as raw and I would say passionate. There is a chilling effect seeing him act. There isn't clear knowledge of whether Chalamet does method acting or not but for the viewers, each of his characters is so distinct from each other as well as himself. Based on the deep research that I conducted by seeing some of his interviews on repeat for the only reason of this article, he is a bumbling mess. In the nicest way possible. 
Saoirse Ronan, with whom he has done two movies, describes him as a pony. He is a person that you will find bumbling with laughter and awkwardly trying to string words into a sentence. Then you will find him playing the role of Paul Atreides. A man of poise, wisdom and iconoclastic beliefs. A man who grew up fast yet Chalamet hardly justifies what is believed to be a 26-year-old man. Timothee truly performs in his project and it is what makes each of his characters so believable. 
With Saoirse, he played Laurie in Little Women and Kyle in Ladybird. Both of them couldn't have been more different. While Laurie was completely besotted with Jo, Kyle was besotted with himself. Timothee himself portrayed the characters so drastically different that it takes a second for it to click that they are played by the same character. This brings me to his on-screen chemistry. Saoirse and Timothee are great friends, based on an analysis that I conducted through several compilations of their interviews. Their chemistry on screen is the sweetest thing ever. So is his chemistry with Florence Pugh, Zendaya, Selena Gomez and Armie Hammer. The portrayal of Amy March and Laurie's relationship has never been done better before Florence and Timothee. They had given redemption to this otherwise disappointing couple which shows how commendable their performance and Gerwig's writing are.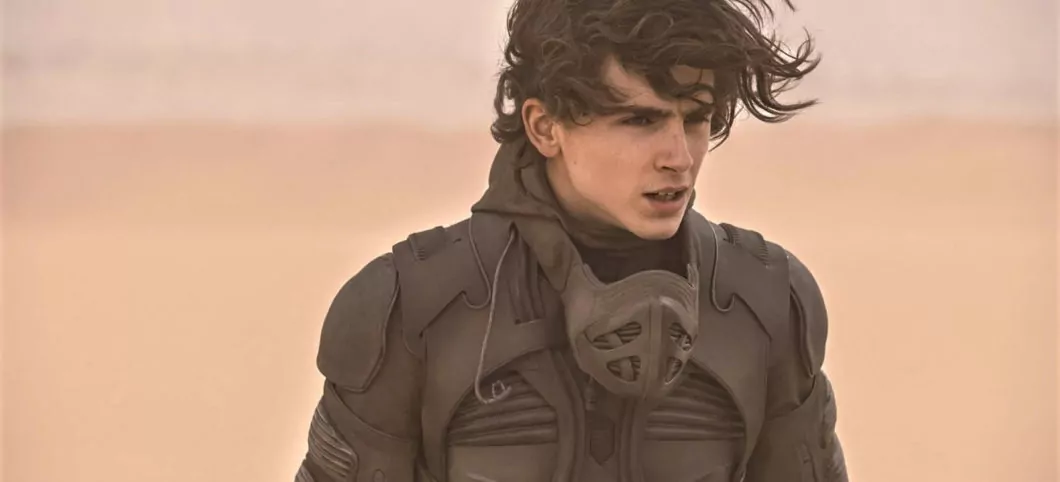 2023 is the Year of Dune Part 2 & Wonka
While the problem with loving Timothee Chalamet is the long dry periods where there is no new content being supplied, there are times when everywhere I look all I see is him. Dune and The French Dispatch were released on the same weekend and so did all the press content. Now till 2023, there shall again be no Chalamet content. It is disappointing but at the same time, 2023 is now the year for Willy Wonka and Dune part 2 which is pretty exciting. 
He is the kind of person who is an apt description of a man written by a woman. The bar for this is admittedly pretty low but the love and respect he has for his female co-stars are always so heartwarming. He reminds us how society has reached a point where bowing to respectful people has become an unusual and great thing unlike the normalcy that it should be. It is also his enthusiasm to meet his fans that makes him such a big celebrity. 
Having discussed his filmography and his general nature (that can be understood through available media) I would now like to bring attention to his fashion. Timothee Chalamet has never been disappointed in matters of outfit. From the time he has had huge premiers like Call Me By Your Name, his fashion has been top of the game. Experimental and yet classy, the effort and thought being the style somehow elevates the importance of each project. One feels the care and effort he gives to his project by the jaw-dropping looks he wears all the time. Take the example of his outfits for Dune production. At the Venice Film Festival, the suit he wore was minimalistic but also chic. To say he looked like a greek god walking out of a fashion magazine would be an understatement. 
With that, I should come to the end of the Timothee Chalamet appropriate fangirling. Before you move ahead to another amazing article of ours, perhaps on the Amazing Spiderman star, Andrew Garfield, here are some must watch Lil Timmy Tim projects:
Call Me By Your Name
Little Women
The Beautiful Boy
LadyBird
Dune 
The French Dispatch
Hot Summer Nights
Interstellar
Don't Look Up
Statistics Music Video 
The Movie Culture Synopsis
Hope to see you join the Timothee Chalamet fan club soon!