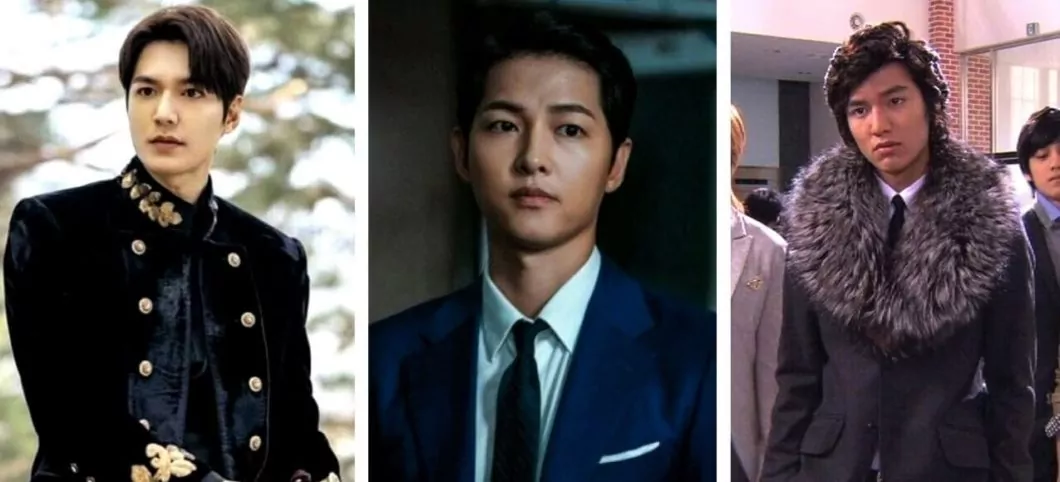 Korean drama, or K-Drama, refers to practically any fictitious South Korean television series, regardless of theme or genre. This includes comedies, romances, science fiction, and horror films, to mention a few. 
With several series designated as Netflix Originals, Netflix has become the go-to source for finding the best Kdrama offerings for viewers worldwide. The business and structure of K-Dramas have also evolved as a result of this relationship, as well as the wider transition to streaming. With that in mind, whether you're new to K-dramas or an experienced fan searching for more highly-rated, simply stream able options, here are some of the hottest K-dramas available on Netflix right now.
Fair warning for you all; practically all Korean dramas have unusual plots, but that's part of what makes them so compelling. All you have to do now is learn to accept the weird and unexpected and enjoy the trip.
10. It's Okay to Not Be Okay
Writer : Jo Yong
Director : Park Shin-woo, Jung Dong-yoon
Cast : Kim Soo-hyun, Seo Ye-ji, Oh Jung-se
It's Okay to Not Be Okay is a contemporary romance drama that distinguishes out owing to its portrayal of an adult with autism. An orphaned young man who works as a psychiatric hospital caregiver He spends the most of his time caring for his autistic older brother, Moon Sang-tae. Gang-tae encounters Ko Moon-young, an antisocial personality disorder-afflicted children's novelist. This romance drama series was selected one of "The Best International Shows of 2020" by the New York Times.
9. Crash Landing On You
Writer : Park Ji-eun
Director : Lee Jung-hyo
Cast : Hyun Bin, Son Ye-jin, Seo Ji-hye, Kim Jung-hyun
Crash Landing On You, one of the most popular Korean dramas that has gotten a lot of attention in Korea, features performers from Parasite. The series is a dramatic love story about a South Korean heiress of a huge business who accidently crashes into North Korea while paragliding. But don't worry, she meets a North Korean army officer who protects her, and the two establish a romantic relationship. The Korean rom-com serial 'Crash Landing on You' is a classic.
8. Kingdom
Writer : Kim Eun-hee
Director : Kim Sung-hoon
Cast : Bae Doo-na, Ju Ji-hoon, Ryu Seung-ryong, Kim Sung-kyu, Kim Hye-jun
The Korean drama was the first Netflix original Korean series to air, and it received favourable reviews,set in the early 1600s in a world where the dead are reborn as zombies due to an unnatural plague. Kingdom defies categorization, combining political royals with otherworldly elements in a gripping TV series. Follow Crown Prince Chang as he starts on a mission to investigate and put an end to tyranny, with an A-list cast and stunning visual effects. While zombie and movie television dramas abound, South Korea has once again demonstrated that Kingdom is their strongest suit, following the international success of Train to Busan in 2016.
7. Boys Over Flowers
Writer : Yoon Ji-ryun
Director : Jeon Ki-sang
Cast : Ku Hye-sun, Lee Min-ho, Kim Hyun-joong, Kim Bum, Kim Joon
It's F4's universe, and we're simply passing through. At least, that's how it goes in Boys Over Flowers, a popular Korean drama series that debuted over a decade ago. F4, a group of the most popular and wealthy lads at a private high school, develops an interest in a new lady, a scholarship student from a completely different environment. When you're looking for a big splurge, this is the place to go. Boys Over Flowers is undoubtedly the one to watch if you want to see what more traditional K-Dramas look like, and it's still highly recommended over a decade later. There will be a lot of melodrama, old fashion and hairstyles, and a lot of fun.
6. Vincenzo
Writer : Park Jae-bum
Director : Kim Hee-won
Cast : Song Joong-ki, Jeon Yeo-bin, TaecYeon
Song Joong-ki stars as Vincenzo, a Korean guy who was adopted by an Italian family as a youngster and reared as part of a mafia family in Italy. Following his adoptive father's death, his biological son attempts to assassinate Vincenzo, prompting him to flee to Seoul, South Korea, where he has a gold stockpile concealed beneath an old apartment building. At the same time, a crooked firm called Babel Group illegally takes over the building, forcing Vincenzo to link up with Hong Cha-young, played by Jeon Yeo-bin, a skilled and strong-willed lawyer who wants to bring down the organisation for personal reasons.
5. The Uncanny Counter
Writer : Yeo Ji-na, Yoo Sun-dong, Kim Sae-bom, Jung Do-yoon
Director : Yoo Sun-dong
Cast : Jo Byeong-gyu, Yoo Jun-sang, Kim Se-jeong, Yeom Hye-ran
The Uncanny Counter tells the story of So Mun, a lovely, clever guy who was born with a walking impairment as a result of a horrific vehicle accident in which both of his parents died when he was a child. So Mun is possessed by a spirit that gives him the ability to evict demons who have escaped the afterlife one day. He joins the Counters, a group of people who work together to combat a growing threat of evil in the area. So Mun's situation becomes much more problematic when he discovers that his parents' deaths were not accidental after all, and that an evil spirit was involved.
4. Start-Up
Writer : Park Hye-ryun
Director : Oh Choong-hwan
Cast : Bae Suzy, Nam Joo-hyuk, Kim Seon-ho, Kang Han-na
Seo Dal-mi dreams of becoming the Korean Steve Jobs in the drama Start-Up, which is set in a fictional Korean version of Silicon Valley. She pursues her passion by joining a start-up company and immediately becomes engaged in a messy love triangle. Her first love is a young man named Han Ji-pyeong, now a successful venture capitalist but Dal-mi believes her first love is a young man named Nam Do-san who is down on his luck. For young people, Start-Up represents a new way of living. While tackling the modern startup economy, the show also provides the timeless romance that everyone craves.
3. The King: Eternal Monarch
Writer : Kim Eun-sook
Director : Baek Sang-hoon, Jun Ji-hyun, Yoo Je-won
Cast : Lee Min-ho, Kim Go-eun, Woo Do-hwan, Kim Hyung-nam
This 2016 series is one of South Korea's most popular Korean dramas, and many people use it to introduce their friends to the culture. Kim Go-eun, who plays Jeong Tae-eul, a police officer in the violent crimes section, co-stars with Guardian in the newer series The King: Eternal Monarch. There are two other realities in this fantasy drama: one is the Korea we know today, where Tae-eul lives, and the other is the Kingdom of Corea, where Lee Gon (Lee Min-ho) reigns as Emperor.
2. Memories of the Alhambra
Writer : Song Jae-jung
Director : Ahn Gil-ho
Cast : Hyun Bin, Park Shin-hye, Park Hoon, Chanyeol
Memories of the Alhambra is a true genre mash-up set primarily in Granada, Spain with a Korean cast. The series follows Yoo Jin-woo, the CEO of an investment firm, as he travels to Spain in search of the creator of an augmented reality game in development that feels all too real. When the line between game and reality blurs and someone is killed, Jin-woo and the developer's sister, Jung Hee-joo, must identify the game's problem and fix it before more people die. Because of its locale and unique premise, Memories of the Alhambra is a breath of new air for K-Dramas. While the plot occasionally makes little sense, the concept and execution are flawless, and you can't help but fall in love with Hyun Bin.
1. Sweet Home
Writer : Hong So-ri, Kim Hyung-min, Park So-jung
Director : Lee Eung-bok, Jang Young-woo, Park So-hyun
Cast : Song Kang, Lee Jin-wook, Lee Si-young, Lee Do-hyun
Sweet Home is an explosive, exhilarating apocalyptic horror story about creatures aiming to kill everyone and take over the planet, based on the webtoon of the same name. Song Kang appears in a horror drama for the first time, as he normally only appears in romance dramas. After his parents are murdered in a car accident, Kang plays Cha Hyun-soo, a traumatised high school student who moves into an apartment by himself. Unbeknownst to Hyun-soo and the other residents, their apartment building is the starting point for a race of monsters hoping for work domination. Sweet Home is an excellent example of the bizarre storylines that emerge from webcomics and which, for some reason, transition so well to the screen. The show is dark, brutal, and surprising, and it's a surefire Netflix hit.
The Movie Culture Synopsis
The South Korean television and film industry has existed for more than half a century, but the last two decades have seen a significant increase in global recognition of the amazing body of work produced. Korean dramas take place in a surreal and lovely universe.
As K-pop, Korean films like Parasite and Minari, and Korean television series take the world by storm, the South Korean entertainment sector is progressively rising to global supremacy.