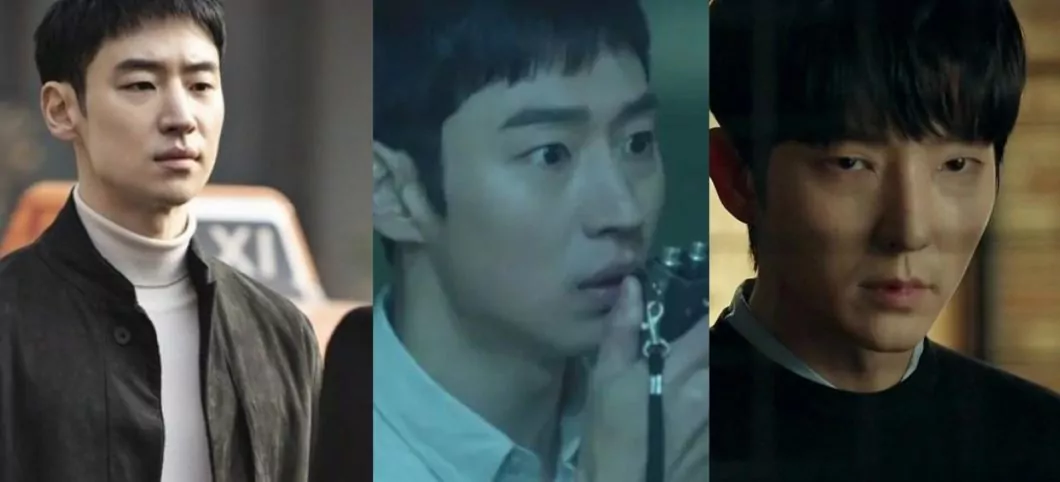 Intense, suspenseful storylines, exciting action scenes, cliffhangers, and tension so thick you could slice it with a knife – if these are elements you look for in a drama, this is the perfect list for you. In recent years the popularity of K-dramas has rapidly increased, and rightly so – they're known for their fleshed-out storylines, commendable acting, and the uncanny ability to create an emotional connection with the audience. A wide variety of thriller K-dramas delivers on all these fronts and more. If you're in the mood for thriller dramas with high stakes, fast-paced storylines, and quality acting, look no further – here are some thriller K-dramas that will leave your heart racing with anticipation.
1. Signal
Signal is a crime drama where the past and present come together to solve cold cases and serve justice – through a walkie-talkie. The thriller starring Kim Hye Soo, Jo Jin Woong, and Lee Je Hoon aired in 2016 and is based on real mysteries in South Korea that three detectives from 1989 and 2015 solve in the show. Park Hae Young is a criminal profiler who finds a mysterious walkie-talkie that lets him talk to Detective Lee Jae Han, who is in the past. With the help of the walkie-talkie, an unexpected trio of detectives – Park Hae Young, Lee Jae Han, and Cha Soo Hyun work together to solve cold cases from the past. However, their actions are not without unexpected consequences.
2. Taxi Driver
The Rainbow Taxi Company is no ordinary taxi company – it offers to take revenge for its clients who are exploited victims of heinous crimes. Kim Do-gi, played by actor Lee Je Hoon, is a taxi driver who works for Rainbow Taxi Company whose mother was murdered when he was young. The series received critical acclaim and general praise for its quality acting and unique storyline, and as a result, a second season is in the works.
The 2021 series is based on the webtoon The Deluxe Taxi and is inspired by real crimes committed in South Korea.
3. Flower of Evil
Baek Hee-Sung, Cha Ji-Won, and their daughter are a picture-perfect, loving family on the surface, but dark secrets from the past threaten to tear them apart. Unbeknownst to Detective Cha Ji-won, her husband has been hiding his past from her, and when she begins investigating a series of murders, she's faced with the reality that he's not what she thinks. Aired from July 29 to September 23, 2022, the series was well-received and left fans with a satisfying finale.
4. Vagabond
The 2019 action-thriller drama is about a stuntman Cha Dal-gun whose orphaned nephew Cha Hoon is killed when his flight to Morocco crashes. However, he realizes the crash wasn't an accident and tries to solve the mystery, determined to find the truth about his nephew – and about 200 civilians' – tragic death. When things get complicated, and his life is threatened, he partners up with Go Hae-Ri, an operative for the National Intelligence Service.
5. Penthouse: War in Life 
Penthouse is a 2020 thriller drama series about the wealthy families living in Hera Palace and their children attending the Cheon-ah Arts School. Penthouse has a twisting storyline where every character has something to hide, and the more secrets are revealed, the more complicated their lives get. Shim Su Ryeon, Oh Yoon Hee, and Cheon Cheon Seo Jin – are three women who will go to any lengths to fulfill their ambitions for their children and seek vengeance. Every episode will leave you at the edge of your seat, desperate to discover what happens next.
6. Happiness
Contrary to its title, Happiness is a 2022 apocalyptic drama about residents of an apartment building who must work together to survive a deadly virus outbreak. A worldwide pandemic of Rita Virus is caused by 'Next', a drug developed to cure covid-19, and infected people turn into a zombie-like state after bouts of insanity. SOU Specialist Yoon Sae-Bom and Detectiven Yi Hyun are quarantined in their new apartment complex, and must work with the other apartment residents to survive. Happiness is full of unexpected twists, and was highly praised for the plot and performances.
7. Kingdom
Kingdom is a period political horror thriller that aired in 2019, the first original Korean series by Netflix. The drama is set in the 16th century, revolving around the prince Lee Chang who investigates the deadly disease that has taken over the Joseon kingdom. At the same time, he must wade off political enemies who wish to sieze the throne in the absence of the unwell king. Kingdom blends horror and political elements to weave an intense, gripping tale that leaves a lasting impact on the audience. It was quite well received and was renowned for a second season.
8. Extracurricular
Oh Ji-soo is a model high school student, but one bad choice changes his life forever. To pay for his tuition fees, he runs an illegal business, living a dangerous dual life that involves the mafia, prostitutes, and the police, all in his desperation to create a stable, secure future for himself. The drama has a gripping storyline, amazing performance by the actors, and touches heavy topics. The drama was released in 2020 on Netflix.
9. Save Me
Save Me is a terrifying psychological thriller drama that aired in 2017 and is based on the webcomic Out of the World. The drama is about Im Sang-mi whose family is trapped in the clutches of a religious cult, Goseonwon. When she encounters her former classmate Han Sang-wan, she whispers "Save Me", and he and his friends begin their quest to save her from the cult. The harrowing storyline gives the audience chills and the stellar cast make the drama worth watching.
10. Sweet Home
Another apocalyptic thriller drama, Sweet Home revolves around a suicidal high school boy Cha Hyun-Soo (played by Song Kang) who moves to an apartment after the death of his family but is caught up in the 'monsterization' apocalypse that has broken out. The monsters lurk everywhere, and residents of the apartment try their best to survive, because if infected, they turn into monsters reflecting their deepest, darkest desires. Sweet Home was the talk of the town upon release and though it received mixed reviews, it's certainly worth the watch.
The Movie Culture Synopsis
The above mentioned series are a great place to start if you're interested in thriller K-dramas, though it's best to look for content/trigger warnings beforehand because they deal with some dark, heavy themes. And these are just a few of the various amazing thriller K-drama series available ― there's an abundance of brilliant series worth watching!