The  Gentlemen movie  was released in 2019 and was directed by Guy Ritchie. The weed mogul of the UK decides to retire and live a peaceful life out in the countryside but his plan of retirement does not really work out as he is screwed by the same person to whom he was planning to sell his empire that he built from nothing. This movie is not entertaining for people who like serious crime movies with anger, continuous gun shooting and crazy fight scenes, sure it does have some of it but it is more about the style, wit and subtle and dark humor. The movie is full of scenes that are pure badass and makes you wanna them again.
Here are the top 5 badass scenes from The Gentlemen Movie:
5. The coach's entry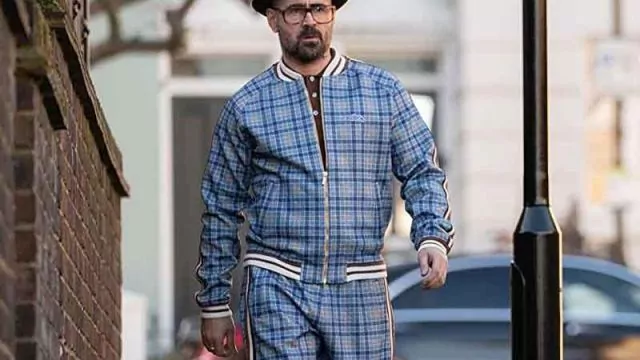 The coach doesn't take anything from no one even when he is alone with four guys trying to attack him with knives. This is the first time you'll see the coach in the film and he gives these teenage boys fighting lessons as he insults them then knocks them out with a slap. Coach then invites them to his gym for some more lessons. It seemed like a roasting competition that the coach had won when he asked them to insult him but all that guy had to say was a loud F**K Y-O.
4. Trust the Boss Lady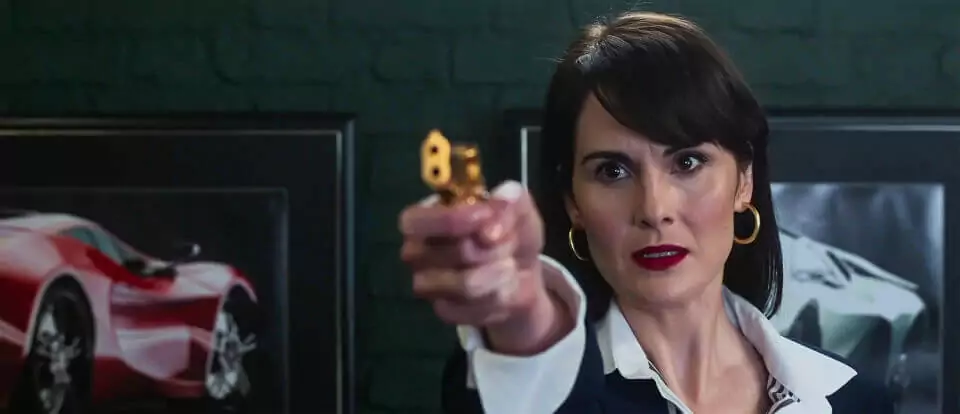 Dry Eye goes to Rosalind's garage to take her with him, she loads her paper weight gun right in front of them. When one of Dry Eye's man goes for her she warns them she'll shoot, but Dry Eye take it as a joke and the other guy gets shot between his eyes. As it turns out anything with a weight can be paper weight Rosalind shoots the other guy too and now it's just her and Dry Eye and she's out of bullets. Well here comes the classic hero entry Mike enters the scene as Dry Eye was trying to force himself upon her and realizes he just messed up big time and Mike shoots him.
3. Ray is alone in the alley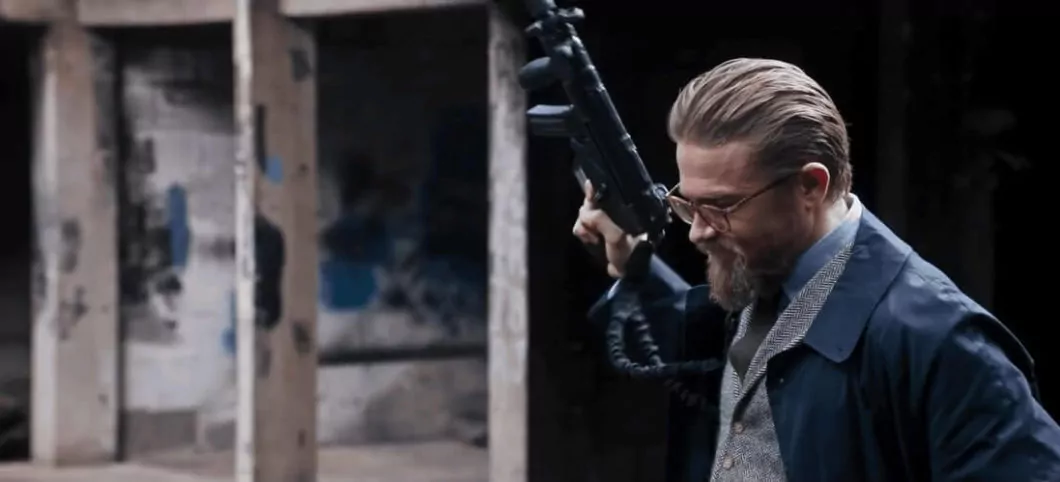 Ray runs behind an individual who has some proof against him on his phone and Ray wants to take it away, he reaches a dark alley full of gang members of the individual.
Ray says "Easy, lads. I'm sure you're all roadmen, gangsters, proper naughty boys, and all that bollocks. But I come in peace" and also offers money for the phones, but they don't really seem to understand Ray's power or background. He is asked to drop his money and run away but ray pulls his machine gun out of his coat and the gang runs away like gazelle when they spot a lion, Ray then makes the guy with the phone shoo them away like a little dog.
2. Mike teaches Mathew a lesson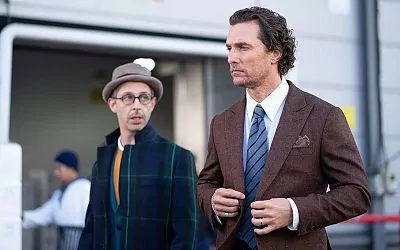 Mathew tried to outsmart Mike by causing disturbance to his business operations and bring the value of his business down, so he could get a better deal. Mathew approaches Mike and tells him about the current scenario and how Mike's business is not valued at the previous prize. Mike learns that all this was Mathew's plan. Mathew is forced to give Mike the compensation of the loss he caused and also a pound of flesh from his body or he dies in the freezer. Mathew could have never imagined this was going to happen to him, he didn't just underestimate Mike power but also forgot how Mike got to where he stands now.
1. Declining Dry Eye's offer (fletcher's imagination)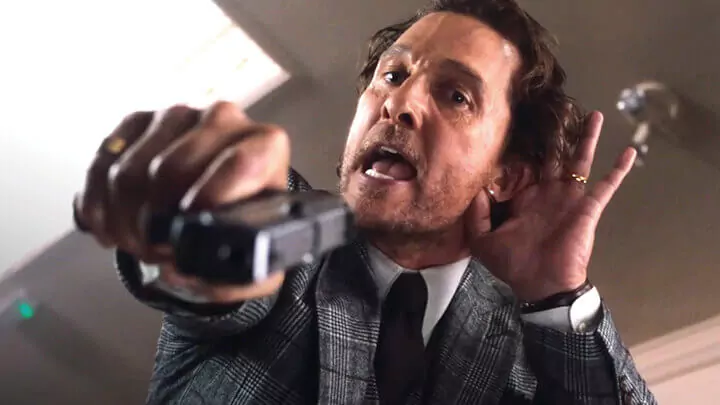 Well you surely don't expect yourself to get shot in the balls when you go to make a business deal but Fletcher you see is a man of imagination and he likes to make up stories when he narrates. This time Dry Eye goes to Mike to buy his empire for cash but he gets a little over mike's head, so mike shoots him in the balls. Here comes the most iconic dialogue of the film'' there's only one rule in this jungle, when the lion's hungry he eats''. The camera movements and sear tension between Dry Eye and Mike gives you a rush in the guts.
The Movie Culture Synopsis
The Gentlemen is a movie with great humor, narration, fight scenes with slow motion and apt background music. And it also teases its sequel in the ending and I am waiting eagerly for it.
There are a lot of mix reviews online some people love and some people just don't like it at all but I guess you have to watch yourself and see what side you are on. The Gentlemen is available on Amazon Prime Video to watch.