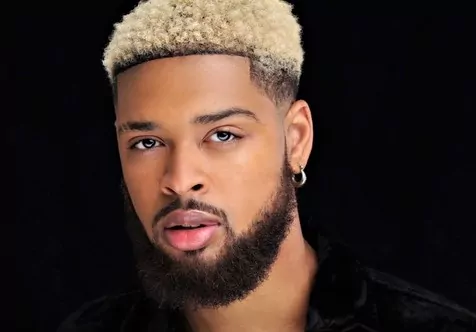 Warren Egypt is a star on the rise who has made his mark in Plays and Theatre and now he is heading to the screens with his new role in the hit Comedy, Grown-ish. He spoke about his character Des, working with Chloe Bailey and getting back to the stage with Hamilton. Check it out below!
Hi Warren, I am Hardik Agrawal from The Movie Culture, how are you doing today?
Warren Egypt: I am good, excited to be chatting with you today.
Q. Could you tell us about Des and how he ties into the crazy world of Grown-ish?
Warren Egypt: Des is such an amazing guy, he's a junior on the CalU track team, he took some time off to focus on mental health but he's back and better than ever. He helps Jazz discover a lot about herself and her journey not just as an athlete but as a person and I'm so excited for everyone to see this story play out.
Q. Considering that this is your debut project, what led you to joining the cast of this hit TV show?
Warren Egypt: Well, I've always loved the show and thought the cast was so diverse and unique. They are a group of misfits and that's why I think it works so well. I always wanted to be on and when the opportunity presented itself, I auditioned with 1,000 other guys and was so thankful that the team ended up choosing me.
Q. Your first television appearance aired a few days ago, how does it feel to finally see yourself on the screen and have the world witness your talent?
Warren Egypt: It felt so surreal. I've done a lot in my career but never something where people in other countries could see me, you know? It was amazing to celebrate with my family and friends watching the episode together in LA, I honestly still feel like I'm dreaming.
Q. Your character is very close with Chloe Bailey's character Zoey. What was your experience working with her and how did you two get along?
Warren Egypt: I was such a fan of ChloeXHalle before even joining the show, I love their music and they are such creative geniuses. It's so funny Chloe is nothing like I imagined, she's even MORE sweet, and giving and kind. I could not have asked for a better costar. I'm super thankful for that relationship.
Q. This might be your debut on screen, but you have been performing for a very long time. Could you indulge us in your past experience and how that helped you in Grown-ish?
Warren Egypt: Yes, I've been performing for a while working in regional theaters, doing Shakespeare and eventually touring the country with "Hamilton." So, I had a lot of theater training that I think made my TV transition super smooth.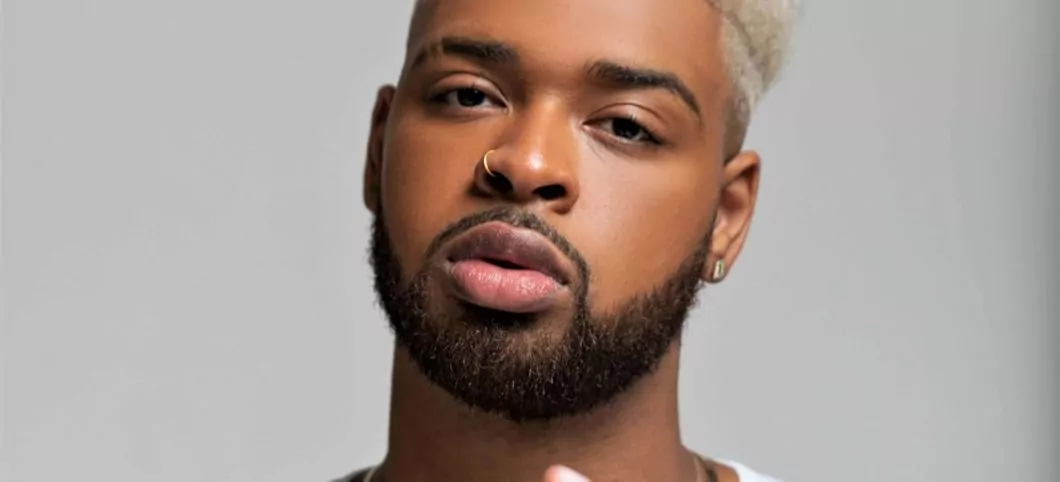 Q. Theatres have been on a hiatus during the pandemic, so do you see yourself going back to that spectrum of entertainment, now that you have effectively begun working in hit shows, and maybe even movies?
Warren Egypt: Yes, the goal is to work on all of it. Theater is back and better than ever, I'm currently in rehearsals for "Hamilton" to start back up. I still want to do TV and film and the goal is to be able to beast all 3.
Q. And since you come from theatre, what were some of the key differences you faced while filming a comedy show as compared to doing theatre.
Warren Egypt: You know with film acting, it's just small and natural and was so refreshing to just also bring a character to life my way with direction. With theater, it bigger you're performing for so many people live. It's such a different energy and I am thankful for both.
Q. Obviously, we will be seeing a lot of Des in the upcoming episodes of Grown-ish, but have you also been taking on other projects as well? We would love to hear about those.
Warren Egypt: I have been taking on other projects, a lot of things to announce coming up, but for now I'm getting ready to go back on stage with "Hamilton" and I'm so ready for these other amazing projects to come soon.
Thank You so much for interacting with me. I wish you all the best for Grown-ish and all the other endeavors that you are going to embark on in the coming years!
The Movie Culture Synopsis
Warren Egypt can be seen Grown-ish which is now streaming on Freeform.