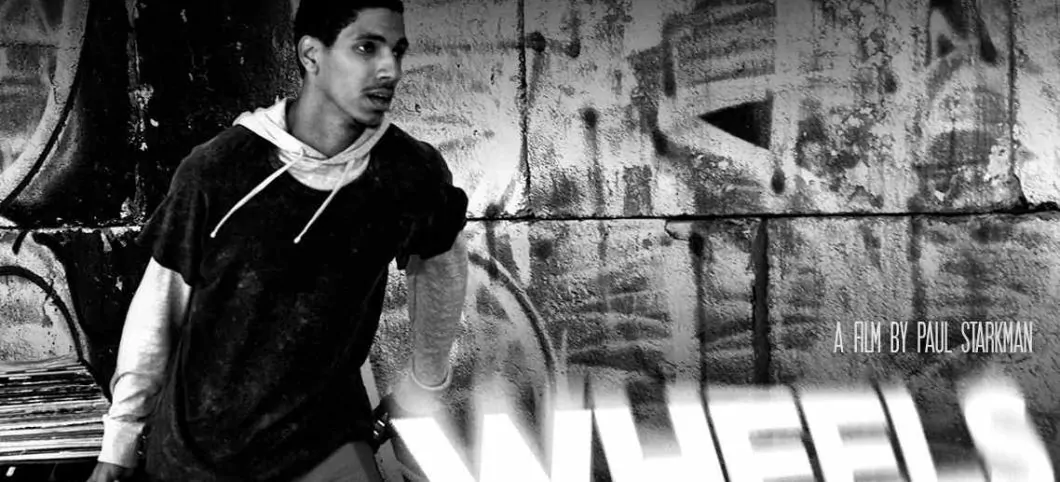 Wheels is a passionate Indie Movie by Paul Starkman which brings out the realism of having dreams in Brooklyn. It stars Arnstar and Joshua Boone. 
Wheels Movie Plot
Wheels is a coming-of-age story about Max, a 19-year-old from Brooklyn who wants to be a well-known DJ. He has been the sole provider for his sick grandmother, DJing parties for Oscar, a neighborhood shark. Things shift when Max's brother Terry returns home after three years in prison, forcing Max to reconcile their relationship.
Wheels Movie Cast
Arnstar as Max
Joshua Boone as Terry
Shyrley Rodriguez as Liza
Dorothi Fox as Grandmother
Wheels Movie Review
Wheels is simple, effective cinema at its finest. At the core, Wheels is a movie about the struggles of an upcoming DJ in Brooklyn, but its essence lies in signifying the most general problems and hurdles around living a borderline broke life in this part of the world. The frames are well thought out, and the film looks stunning in that Black and White finish. It's really hard to believe that this is an Indie film, considering how good the performances and the look and feel of this movie is. 
Max (Played by Arnstar) is an ambitious DJ in the heart of Brooklyn. To take care of himself and his grandmother, he plays at parties while simultaneously working in a market to provide an income boost. In his spare time, he hangs around in an old radio studio with his friends and makes some cool mixes. This works as both, a pass time activity and a practice of his real passion, which is mixing music. Yet his primary source of income is facilitated by two thugs who are kind enough to provide him these jobs but at the cost of unwanted harassment. Things are steady until his brother, Terry (Played by Joshua Boone) shows up after serving 3 years in prison. Max is disconcerted with the whole situation and can't get around forgiving his brother for leaving the family, but they both ultimately bond again. Yet, things start to crumble around him, as his brother returns to the same odd jobs, and their financial situation is barred by some bad decisions.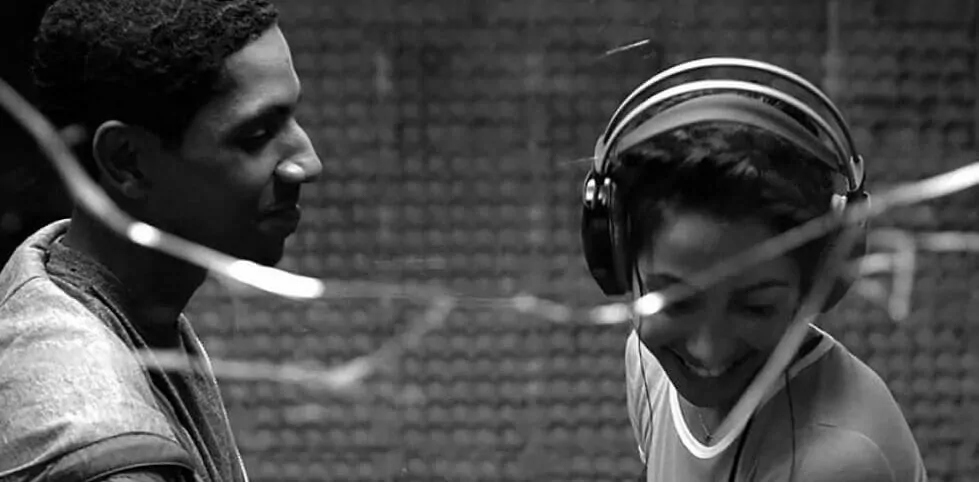 Wheels Movie: Simple and Purely Nostalgic
Wheels is extremely poignant in bringing out the realism of a simple household story. It's about passion and growth in a relatively small neighbourhood, and about an urge to chase dreams. Neither does it derail from its purpose, nor does it chew more than it can swallow. Paul Starkman knows the boundaries of the plot and plays at his strengths to create stunning imagery with what he has. Indie movies work in a sense that people are more empathetic towards the experimentation, but the use of Black and White in this movie works so well that, more than an experiment, it felt like it belongs to this idea and setting. It emanates a sense of nostalgia and makes me want to appreciate the beauty of Brooklyn. This coming-of-age story also serves as an homage to the setting it so vibrantly portrays. The cinematography utilizes places and sceneries to tell a story of hustles and hopes. 
The relationships and the performances in the movie feel natural and subtle. Max and Terry share an on and off bonding which keeps evolving throughout the runtime. Their struggles with money force them to take different paths and make rash decisions, some more rash than the others. Terry, who jumps back to the world of small-time crimes, does it because he lacks a passion. The screenplay brings out how people turn to their natural instincts when nothing else works in their life. This is also true in the case of Max, but instead of crime, he jumps into the scene of big DJ parties without efficient prior experience. Their dependence on the same two thugs has constantly been the focus of Wheels. Their lives are controlled by someone who couldn't care less about their passion and struggles, but due to the lack of choice, they are held hostages for their compliance. The movie portrays the darker side of this situation where one finally discovers a livelihood in his passion and the other succumbs to a lifetime of vigilance and danger. 
Wheels Movie: The Beauty of Brooklyn
Wheels is a well-crafted, ever engaging story which makes you appreciate the frames and the beauty of Brooklyn. The story isn't unique, but it still works because of sheer simplicity. It harnesses relationships to create characters and portrays how reliance on someone or something can lead to a downward slope. I was fond of the performances of the movie, especially Arnstar who plays a character which lacks confidence but is brimming with dreams. Joshua Boone, whose performance in Premature was amazing, plays a contained character who cares but repeatedly fails in providing for his family. The climax of the movie is bittersweet but I wish we could have had a more conclusive end for Max. For a coming-of-age story, the ending left a minor void and I for one would have loved to see more clarity of his upcoming career as a DJ. But besides that, I am in awe of Wheels and it is one of the most realized and passionate Indie Movies I have seen this year. 
The Movie Culture Synopsis
Wheels is an ode to the setting and the passion it portrays. It's about crumbling relationships and rash decisions, which keep the DJ dream alive throughout the runtime. The imagery and the beauty of this movie made me forget that I was watching an Indie Feature.