DATE : 6th Of October 2020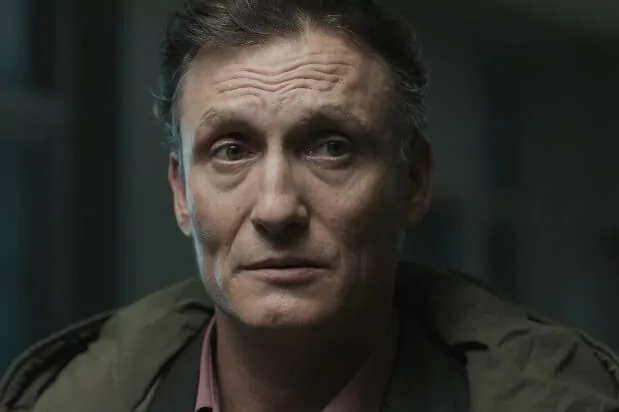 The Movie Culture has some exciting news for our avid readers. We all have seen Dark and have found a certain appeal in Actor Oliver Massuci.
So we contacted him to get an insight not only about Dark but rather on his career and what is he up to. Is he planning to Time Travel to save his son?
Some factual information on Oliver Masucci would get you that he is a German actor. He is best known for the role of Adolf Hitler in the 2015 film adaptation of the satirical novel Er Ist Wieder Da and for portraying Ulrich Nielsen in the 2017 Netflix original series Dark.
Greetings Mr. Oliver Massuci, we at The Movie Culture are thrilled to have you with us today. We certainly hope that during this time of COVID19 pandemic, you and your family are doing well.

Q. To start this interview we have to ask you about Dark and Ulrich Nielsen, did you ever think while working on Dark that the show will become a worldwide sensation? What was your experience?
Oliver Masucci : One might think that DARK is representive for German Productions. Its absolutely not. I thought that it would become a German sensation, but when it came out, we realized that German viewers don't trust homemade genre productions, such as time-travel or mystery. Then we were surprised that the show had a massive global impact.  In fact 93 percent of the DARK viewers come from other countries. Most probably, if we had only broadcasted in Germany, the show would never have turned into such a success. After being a world wide hit, even more Germans started to watch the show.
Q. Ulrich Nielsen as a character was very grey, he was a character who was human yet the lengths he went through almost crossed the moral line. How do you access a character and as an actor make him appear human in front of an audience?
Oliver Masucci: I don't act. I aspire to be as authentic or credible as possible. Therefore I try to pull the audience as close to myself and my feelings as possible. But the work always depends on which character I am playing. Every human crosses moral borders. Humans are a contradiction in themselves. But some are very likable, although they are contradicting or just because they are. For Ulrich, for instance, I tried to gain the people's empathy, by letting them look into his soul. He really suffered or his kids. Once the viewer likes him, it becomes more difficult for the audience to detach themselves from him, when he crosses moral boarders. It makes it more real. I wanted to bring people to the point, where they were really thinking about, whether or not they would go as far as he does.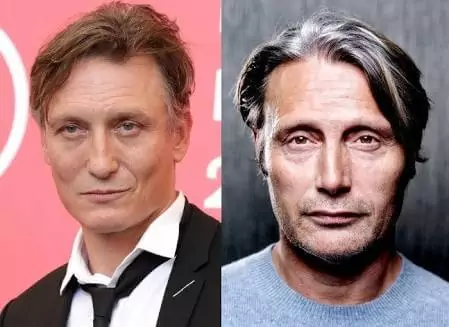 Q. While watching Dark, we couldn't help but notice similarities between you and Mads Mikkelsen (Dr. Strange, Casino Royale). Have you come across these similarities yourself? If yes, what are your thoughts?
Oliver Masucci: Haha, My thoughts are, that Mads Mikkelsen looks a lot like me. I don't know why he keeps on looking like me, but if he wants to, it's fine with me. Even so fine that Ulrichs brother and son are called "MADS" and "MIKKEL" niel-"SEN".I just saw his latest movie DRUK from Thomas Vinterberg. It is a beautiful and touching movie about four slightly boaring teachers , who start an boozy experiment with themselves. And Mads is very funny. Did you know he was a dancer? In fact I would love to work with him one time. Imagine us both as siblings from different countries in the same movie. 
Q. Now when you search about Mr. Oliver Masucci, one would find out that you have portrayed Adolf Hitler on the silver screen be it in a satirical display. Could you tell us what made you play Adolf Hitler and what was your approach to play a character such as that while maintaining the fact that he actually existed?
Oliver Masucci: I played him in a Borat-esque kind of way to bring people's radical opinions to the surface. I acted as an "agent provocateur."  It became a very sharp, very funny and satirical movie about current political situation in Germany. More and more people are drifting to right wing party's. I didn't play him in psychological way. Similar to DARK, Hitler is time-traveler, who awakes in Germany 70 years after the Second World War ended. Wondering why so many foreigners live in Germany,  he tours the country and quickly realizes how he can make the modern media ecosystem serve his purposes. I strongly recommend the movie. It's a must-see.
Q. Dark being a sleeper hit overnight has definitely garnered you and many actors in the series worldwide acclaim. So how do you tackle fame and success? Are they the same commodity to you?
Oliver Masucci : As I only can be at one place on earth at the same time , I tackle fame and success quite well. Whenever I travel I notice that I have friends all around the world. That feels pretty cool. For example when you get treated very well in a Restaurant in Rome or London and afterwards kindly requested for a selfie. That's ok.
Q. While preparing for the interview we also found out that you started out acting in Plays and you continue to do so, is there a vast difference between acting in Plays in comparison to films and series? And while Theatre seems to be dying artform would you still encourage upcoming actors to do Plays? 
Oliver Masucci: Yes and Yes. Theatre will never die. The Hord gathers around the fireplace and one stands up and tells a story. That's the thing. The difference to film making is, you have to repeat it. Film is only the moment caught on cam. Then go home drink a beer.
Q. Speaking of Upcoming actors, in your days as an upcoming actor is there any actor who you looked upto as an idol? Was there a favourite movie which you saw and that made you fell in love with the artform?
Oliver Masucci: A lot of actors and a lot of movies. So many that I can't name them all. 
Q. Speaking of films, we also know that you are well versed with German, Italian, French and English. So are there any plans for you crossing over to Hollywood for a movie or a show? There's only one input from our end, we'd love it.
Oliver Masucci: I already do. Currently I'm shooting in London. Big Movie. Not allowed to talk about yet. Earlier this year I shot the Soderbergh Series "The Girlfriend Experience" directed Anja Marquardt. And you're right, due to streaming everything get gets more connected and international. And there will be future Films.
Q. Netflix has transformed the way we see films and series, the streaming service is backing stories from countries like Germany, Spain and India which really give the filmmakers from these countries a bigger platform which was something only English films backed by Hollywood studios were able to do in the past. What are your thoughts on that as you yourself have starred in one those breakout hits?
Oliver Masucci: Netflix and other streamers like Amazon Prime or Apple have to take care, that they don't lower their quality by producing to much content for low Local television budgets. I see that this is happening at the time. Quality goes down. And only a few major high-end productions serve as figure heads. When streaming ends up to be the same stuff , why I quit to watch local films and series, cinema movies will get stronger again. That's good to.
Q. The Movie Culture is situated in India and we being fans of your work, we'd like to know whether you are aware of Bollywood? If yes, is there an actor you admire or a film?
Oliver Masucci: I am aware of Bollywood. You dance and sing a lot. And I'm not into dancing and singing movies. I didn't understood LaLaLand as well. I know Shah Rukh Khan. And the time -travel guy,who comes for his watch. Surija.
Q. We hope to see you in many movies and series to come ahead, but is there a Director working today with whom you'd like to work? 
Oliver Masucci: Tarantino, Scorsese, Tarantino, Scorsese, Tarantino, Scorsese, Vinterberg, Jarmusch, Lynch,Almodovar, Roehler, and a lots of other basterds…
Q. To move away from a serious tone of questions, we found out that you grew around a restaurant business. How was that like growing up? And do you like to cook? If yes, then which dish is something that reminds you of that time?
Oliver Masucci: I learned the restaurant business like I learned acting. My father is Italian. I learned cooking Italian. And after that I learned to cook a lot of other healthy kitchens. I like healthy food. And I like straight Italian food. A lot of it. It's my heritage. It's the best food in the world. It reminds me of myself and my family. Best quality mostly not more than fife ingredients. 
Q. Dark ran for 3 seasons and that's a lot of years working with the same group of people. Do you have any special bonds with the group of actors you worked with for almost 3 years?
Oliver Masucci: I have a very special bond to Louis Hofmann. I like him a lot. For half a year he lived in my apartment in Berlin. We shot an other movie together. Just father and son trying to meet each other in the absolute wilderness. It's called "Down the River" You can see it on Vimeo. It's good. Very deep movie. I can recommend it. And I have a special relationship to Antje Traue my granny. Though she's pretty young. We used to be very good friends. I was very close with Stephan Kampwirth. Our girlfriends were sisters. And his son Pablo is also in the third season. I used to look after him, when he was a kid. And I know for example Andreas Peachmann the foreigner for a long time and some others. But not that close as Antje and Louis.
Q. Speaking of working with the same actors for 3 years. Dark also had Ulrich Nielsen played by you and two other actors, mostly apart from you Winfried Glatzeder played Ulrich. How was the dynamic between you two playing the same character in different time periods? And did the facial similarities between you two spook you out?
Oliver Masucci : In fact I just met Winfried one time at the set. We had a lovely meal together. He is a funny guy. We laughed a lot. After the first season was shot, Winfried had to find my dynamic, because Ulrich already existed. It's a pretty good cast. Even the younger me.
Q. You also have a new film coming out, Enfant terrible. Where you portray a real life figure, the film is about the German film director Rainer Werner Fassbinder. What was your preparation like to play the character?
Oliver Masucci: I needed to gain 25 kilos and drink a lot of beer to get into this character. And I had to smoke one cigarette after an other, although I quitt smoking two months before we started shooting. And I succeeded in not smoking afterwards. I watched a lot of movies. He made 43 movies in 12 Years. He is the most legendary German filmmaker. And he is it's own contradiction. Very emotional. He demands a lot from others, but also doesn't save himself. He treats people with disrespect and makes them dependent to him.  And I love the director of the Film Enfant Terrible Oskar Roehler. He ist one of the best German film directors at present time. Enfant Terrible is Rock'n'Roll.
Q. Enfant Terrible is a very serious film which approaches the real life of the character carefully. With playing Hitler beforehand for satirical drama is there a huge difference between the two approaches to Real life characters? Which process do you find more fascinating?
Oliver Masucci: At the end it is all the same. You got to to, what needs to be done. You got to be the one you need to be. You got to open up yourself. Make a new experience. If I make an experience mostly the audience does as well. If I pretend to be something , which I don't feel , the audience also feels nothing.
Q. Do you have any future projects lined up which you'd like to share with us and your fans ?
Oliver Masucci: THE CHESS STORY or THE ROYAL GAME novel by Stefan Zweig  comes up next after ENFANT TERRIBLE. There will be a new Netflix show at the beginning of 2021 called "TRIBES OF EUROPA" a postapocalyptic genre mixture between Mad Max , Star Wars and Matrix. See me I very entertaining role.
Q. Being a great actor such as yourself, is there a key advice which you give to actors and actresses trying to make it big? Given the vast competition in the media field, how does one cope with rejection, any words?
Oliver Masucci: Don't listen to anybody who says anything about you. Never believe what they say about you. Whether good or bad. Never trust them. But learn and learn and learn by doing. Ask yourself which deficit made you choose a job, where you have to go on a stage and let other people stare at you? Answer this question first. If you want to be loved for what you do, learn You can't be loved by all. You will drown. It always costs. You don't get good acting for nothing. It costs a lot. Acting is lying. But you have to lie very close to reality. And most of all: Better don't do it. And more most of all: have fun. 
With this we would like to wrap up with the Interview. We at The Movie Culture would indeed like to thank Mr.Oliver Massuci for agreeing to this wonderful interview.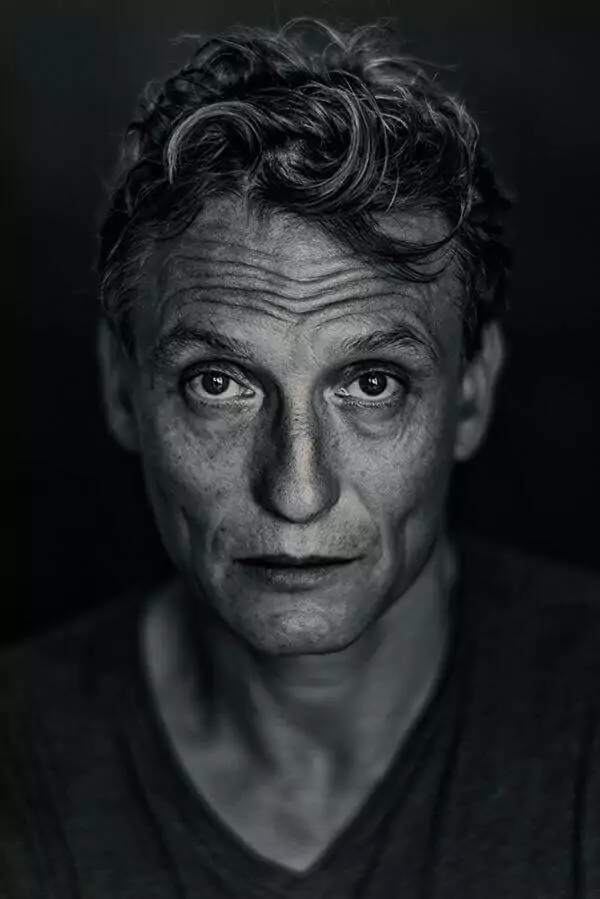 The Movie Culture Synopsis
Once again we would like to thank Oliver Masucci for his time and consideration. The Movie Culture would also like to extend a thank you to the team at LAX PR for making this interview possible and granting us this opportunity.
To the readers who have read this, let us tell you what a humbling experience this was and how generous Oliver Masucci is. Hope the insight and his points on Play Acting could help new aspiring actors some sense as to what they are supposed to do.
Oliver Masucci has many projects lined up as he let us knew that he has shot The Girlfriend Experience which happens to be produced by Steven Soderbergh. But that'll definitely take time, so if you want to watch something that involves Oliver Masucci, Enfant Terrible his new film has it's initial release on October 1, be sure to check it out as it will soon be available on Digital Platforms.