DATE : 1ST OF DECEMBER 2020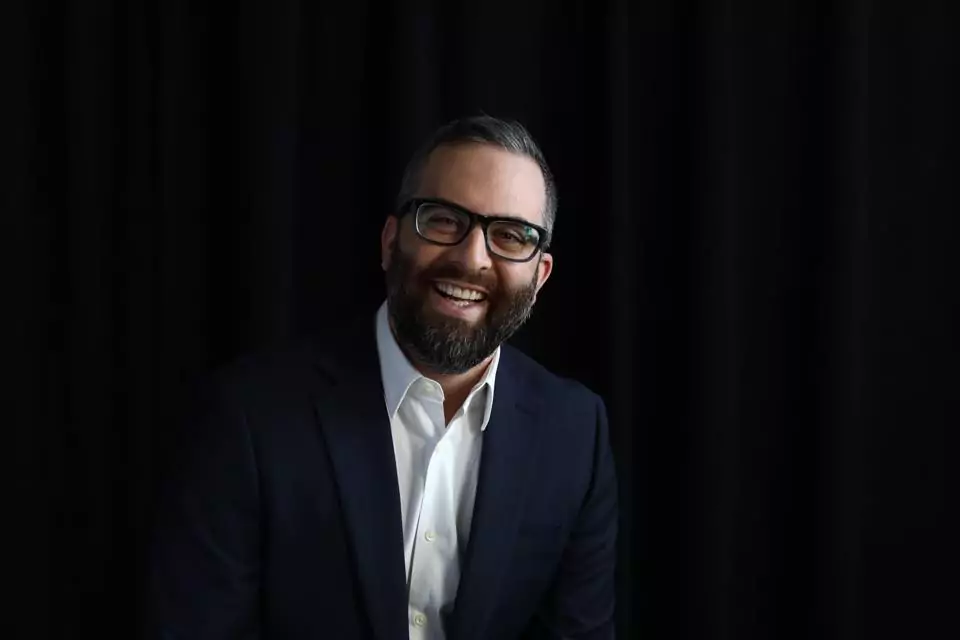 The Movie Culture Interviews have yet another guest. Many of you have inboxes us about various Directors and it seems we would indeed be lucky to get an insight into a director's mind.
Well luck seems to be on our end as in this interview we question Director Julio Vincent Gambuto as he directs his feature Team Marco which so far has made quite the buzz.
Q. May we commence the interview by asking about Team Marco and how it came to be?
Julio Vincent Gambuto: It's been an exciting time. Team Marco is a family film. It's rare to make a live-action family film independently, but it was important to me to tell this story. It's about a boy who's obsessed with his iPad and his video games, and his grandfather moves into the house. "Nonno" thinks it's crazy that Marco is always on his tech, so he drags him (on a Vespa!) to the park to teach him how to play bocce. I knew I wanted to tell a family story set in my hometown of Staten Island, New York. One day, I walked into my sister's house and my nephew, who was 9 at the time, didn't look up from his iPad, and instantly I became my grandfather. I started yelling at the poor kid to get up and say hello to his uncle. I guess everyone has a moment in their lives when they realize that they're not the young one in the room, and that was my moment. Suddenly, I was the older generation. From there, the movie just kind of wrote itself. So, yes, I kind of am "Nonno" at 42.
Q. Team Marco feels like a very grounded personal story which I'm sure many who will discover the movie will love to watch. May I ask how much of an artist is there in Team Marco, did you have a similar relationship to your grandfather?
Julio Vincent Gambuto: I was very fortunate to grow up with all four of my grandparents around me. I used to play cards with my grandmother (still do!), and I used to visit my Italian grandfather Giulio — when he was alive. He would sit in a porch swing in the garage most of the day watching television. I loved having them all in my life. We argued, though, not necessarily over technology, but we had our inter-generational conflicts. My Grandpa Vinny was raised during the Depression, so he never understood how I could leave the room with the light on. Small things. But things I will always remember.
Q. Team Marco is your directing debut, was there any nervousness about it? If yes, how did you tackle it and went with your job?
Julio Vincent Gambuto: I was nervous, for sure. But when you're 42 and you have the opportunity to make a feature film, you shut up and do the work. It was a real privilege. Mostly, I ate my nerves. I think I was 30 pounds heavier in production because I ate more Italian food than I ever have. On set, one of the production assistants discovered that I love Sour Patch Kids, so he would (very generously) bring me a full cup of them every day at 4pm. Instead of coffee, I had candy. So, yes, the anxiety went straight to my stomach.

Q. You have not only directed but funded Team Marco as well. How weird is it, as you have to overlook about the film's creative aspect and also focus on it to do financially well?
Julio Vincent Gambuto: Yes, I raised the money for the movie through my production company, Boro Five. The fundraising process took almost two years. It was really tough to wear both hats. In every meeting, I have to start with, "I have my Executive Producer hat on right now" or "As the director of the film…" But I think it helped the process. Our budget was low and our schedule was tight, so as the director I understood the producing challenges, and as a producer I understood the creative needs. I partnered with our Producer, Sam Sandweiss, who led the production, and our fantastic Assistant Director, Lauren Bates — and they really brought it all home. 
Q. To extend on our last question, you funded Team Marco under your own banner Boro Five, which is a cool name let me admit that first and question being. How do you see yourself in the role of a producer as you have a say in what goes in Production and what doesn't? How important do you feel it is to depict a diverse selection of films under Boro Five? 
Julio Vincent Gambuto: As the owner of our production company, it's my role to choose our work. My only rule is that our films have to be smart, funny, engaging stories that have heart. It's that combination that's really important to me — our movies have to be funny and be heartfelt. I am always thinking about the audience, and I want them to have a truly emotional experience when they watch our work.
Q. Owen Vaccaro and Anthony Patellis, they have a very unique chemistry, a heartfelt one. How was directing this two for Team Marco? And how did you guys worked on the on screen chemistry? 
Julio Vincent Gambuto: They are a fantastic pair. And they hit it off immediately on set, so my job was a lot easier. I did ask that they spend as much time together as possible when the cameras were off, so they ate meals together and checked in with one another each day. It was important that they have an ease with one another. I think it translated to film very well.
Q. To extend our previous question, how different is it while you are Directing a Kid and then later you Direct an adult?
Julio Vincent Gambuto: Each actor really has very different needs on set, but that goes for the whole cast, so it was really not a matter of age. My job is to create a space for them to do their best work, and so I have to use different ways to do that for each of them.
Q. You Graduated from USC which has produced some great directors. Do you have a director who you sort of idolize? Can be anyone not just from USC.
Julio Vincent Gambuto: I love Fellini. And I love Wes Anderson. So I have been working somewhere between their sensibilities. I also love Mike Mills. I think he's brilliant. And Luca Guadagnino. And Gianni DeGregorio, who is an Italian director who was an Assistant Director for over thirty years. He started making his own movies around age 60, which is so inspiring.

Q. You are also developing The Julie Stories under Boro Five which has been described as a family comedy, could you tell us ab bit about that?
Julio Vincent Gambuto: The Julie Stories is much closer to my life than even Team Marco is. It takes place in 1992, and it's about my family when I was 13. The characters are my family, but the story is metaphoric. It's about my mother finding her voice within her relationship with my father. It's a musical. We're all really excited about it. 
Q. You have also been an actor yourself so while directing Team Marco, did the idea of starring in it in some capacity popped up in your mind?
Julio Vincent Gambuto: I thought about it, but there wasn't a role for me! So I stayed behind the camera to make sure my directorial debut went well.
Q. Would you take up an offer for directing a tent-pole blockbuster? If yes, which franchise?
Julio Vincent Gambuto: Great question. I love to work, so yes I would direct anything that comes my way that I really love. I'm a big X-Men fan.
Q. Going forward Is there an Actor you would wanna direct?
Julio Vincent Gambuto: I would love to work with Michelle Williams. I think she's brilliant.
Q. Speaking of Directing, do you credit a movie which you watched growing up that made you fall in love with films?
Julio Vincent Gambuto: There are so many movies that inspire me. My favorites are Two for the Road, Singing in the Rain, 8 1/2, I am Love, Beginners, Twentieth Century Women, and Billy Elliot. And if I'm home sick in bed, I watch the whole Back to the Future trilogy. Also, there is a series of films from Italian movie director Gianni Di Gregorio that I just love. I would love to make an American version of Mid-August Lunch. It's fantastic.
Q. The Movie Culture is situated in India and we being fans of your work, we'd like to know whether you are aware of Bollywood? If yes, is there an actor you admire or a film?
Julio Vincent Gambuto: Yes, of course. We're all very big fans of Bollywood here in the United States. I love the Bollywood comedies. They say comedy doesn't translate culture-to-culture, but I don't think that's true.
Q. Do you have any future projects lined up which you'd like to share with us and your fans? Apart from The Julie Stories.
Julio Vincent Gambuto: I just wrote an animated movie that I am very excited about. We're still developing the project, but I'll let The Movie Culture know as soon as it's official!
Q. Being a feature Director such as yourself, is there a key advice which you give to people trying to make it big? Given the vast competition in the media field, how does one cope with rejection, any words?\
Julio Vincent Gambuto: Great question. Just be you. Developing a unique voice is about being yourself 1000%. It's not an easy task, and I struggle with it every day. But the more you lean into what makes you special and how you see the world, the easier it is to communicate your point of view through your work.
The Movie Culture Synopsis
Team Marco is a family film which is funny, light hearted and emotional. And after having interviewed Mr. Julio Vincent Gambuto it makes it awful clear why the movie has those aspects.
His advice on how to face rejection is something everyone should take to heart and we hope many aspiring directors take a not from Julio Vincent Gambuto's words.
Team Marco is out on PVOD and if you are in the States you might as well get to see it in Theatres.