DATE : 7TH OF APRIL 2021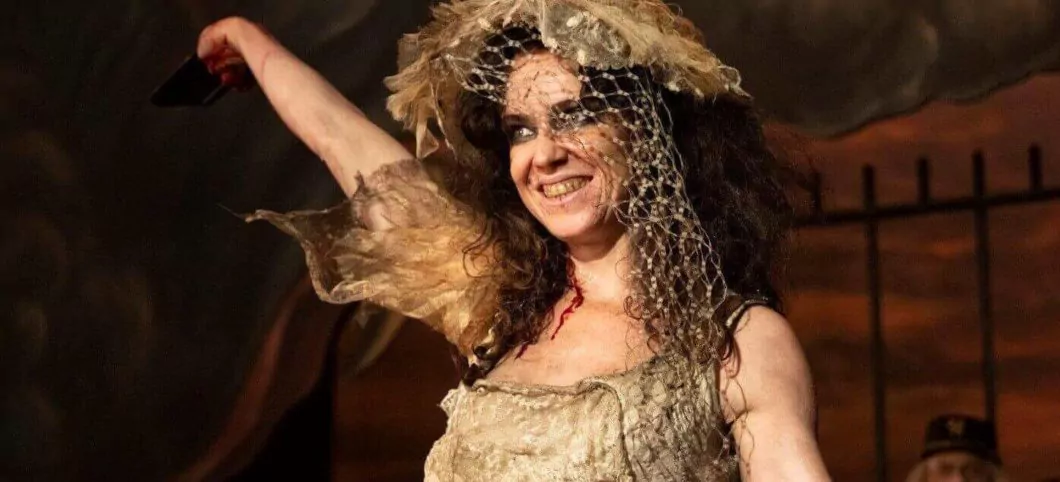 Amy Manson, who has starred in movies like Doom Annihilation, Estranged and TV shows like Desperate Romantics and Atlantis, talks with us about her upcoming series, The Nevers on HBO Max.
Q. Hello Amy, I am Hardik Agrawal from The Movie Culture. How are you doing today?
Amy Manson: It's Friday and I'm ready for the weekend. Every day is a Friday to me though, thanks for asking.
Q. So could you tell us a bit about The Nevers, your upcoming TV show on HBOMax?
Amy Manson: The Nevers is an epic tale of unity and sisterhood in a time of uncertainty where magic and technology are trying to coexist at the turn of the 18th century.
Q. You play the role of Maladie in The Nevers, could you tell us a bit about this character?
Amy Manson: Maladie is a rule-breaking non-conformist. We watch her trying to pursue her missions from the offset of the first episode and understand her plight by the second.
Q. As per the HBO synopsis, Maladie goes on a murder spree in The Nevers. So, should we expect a villainous role from your side?
Amy Manson: I don't think villainous is the operative word. I see her more as an antagonist and anarchist. God help anyone who gets in her way. She leaves a lot of mess in her wake. 
Q. The Nevers is set in a Victorian age yet there's an undeniable and dominating Science Fiction aspect to it. How does the show blend the two contrasting elements?
Amy Manson: I think there are so many elements that come together to make The Nevers translate as a sci-fi universe but, it is also an amalgamation of so many other genres and I think audiences will be excited about this. Just when you think the show is heading in a specific direction you are thrown a curveball which puts a spin on the world or genre you think that you are in.  
Q. The Nevers had a change of show runners and Philippa Goslett now helms that role. How was your experience working with her, while creating this period sci-fi?
Amy Manson: I love standing on a stage set and appreciating all the hard work the visionaries (the heads of departments) have put into the collaborative effort of creating this world. I've also loved the process of understanding why Maladie chooses to dress the way shedoes.
Q. The show features a fierce group of women with extraordinary abilities. The Nevers with its budget, stellar cast and potent creative minds, definitely seems like it can be a gamechanger in the Female Superhero genre. Does it address causes like feminism and gender equality in the Victorian era?
Amy Manson: Feminism and gender equality didn't exist in Victorian England the way we brilliantly fightfor their representation now. The Nevers is a show of inclusivity and unity. Seeing thesepowerful women hold their own space and fight on an equal par mentally and physicallywith men is exciting and fascinating to watch. I think this is its appeal. 
8. The trailer looks so good that it single-handedly raised my hype for The Nevers. It also made me think about the fact that the second half of this show was produced during the pandemic. What was that process like?
Amy Manson: I'm so glad that you're as excited as we are for The Nevers. It was a bittersweet situation to be in; on one hand, we were so grateful to have work during the pandemic but, on the other hand, it was hard not to be tactile and in close proximity with fellow cast members to laugh and have fun. We weren't able to hang out like we used to. 
9. The Nevers involves this group of women fighting for the underclass and against the oppression. How does the show juggle between portraying these heavy elements while simultaneously providing us visually mesmerising action sequences?
Amy Manson: Lord Massen, referring to the 'Touched', says: "This plague of grotesque women is an attack upon the Empire". This opinion is what the touched have to initially surrender to but eventually fight against – the voice of the patriarchy, which they certainly do to a great spectacle. 
Q. Thank You so much for interacting with us. The Nevers seems like one hell of an action-packed ride and we all are eagerly waiting to witness it in the coming April on HBO Max.
Amy Manson: Thanks for having me!
The Movie Culture Synopsis
The Nevers, the Victorian Sci-Fi show, is going to stream from 11th April 2021 on HBO Max.