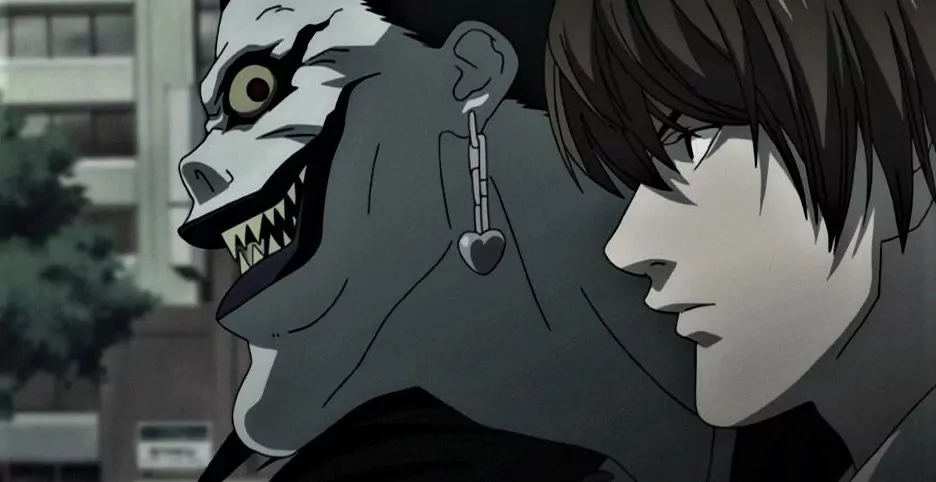 Death Note is a Japanese anime based on the manga with the same name written by Tsugumi Ohba and illustrated by Takeshi Obata. The Anime was first aired on October 2006 and completed in June 2007.
Death Note Series Cast
Main Characters                      –                 Voice Actors
Light Yagami                             –               Mamoru Miano
Lawliet, L                                   –               Kappie Yamaguchi
Ryuk                                          –              Shido Nakamura
Suichiro Yagami                        –               Noaya Uchida
Supporting characters                              Voice Actors
Misa Amane                              –                Aya Hirano
Nate River                                  –                Noriko Hidaka
Mihael Kheel                             –                Nozomu Sasaki
Death Note Series Plot
The Anime starts with an Intelligent and Handsome High School Student "Light Yagami" who is the son of a Police Officer. He is obsessed with the crime in the world, and he wants to make the world free from the criminals. One day he finds a Note book with the name "Death Note".
It is a note book of a "Shinigami" who is a Death God in Japan. By reading the rules in the book, he finds out that he can kill a person by writing their name in it. He confirms it by killing an escaped criminal. Now "Light Yagami" essentially becomes a god. As the deaths of the criminals increase day by day, the Police and the people become terrified. Light Yagami kills criminals who he sees in the news.
Light makes his announcements to the public through recorded tapes and proclaims why he is killing criminals. People started calling him "Kira". The real fun and excitement start when "Shinigami" comes to the real world and a new officer, "L", is appointed to find this "Kira". The battle of cleverness between "Light" and "L" to find the "Kira" becomes main theme of the anime.
Death Note Series Review
The anime is a 37-episode thriller with 20 minutes' length and with a director's cut movie "Death Note: Relight".  Death Note is a mind game between "Light" and "L" wherein every episode leaves one craving more. With so many twists and mind tactics between each other, each of them faces many obstacles. The challenging element for "Light" is he needs to know who "L" is in order to kill him.
More specifically, he needs a name to kill that particular person. Which "L" doesn't share with anyone, even with his sub-ordinates. The anime is all about finding out each other's identity between L and Light. Light takes all precautions to hide his identity but L doesn't take break to find Kira.
 If we look at ultimate focus, Death Note was written from a young boy's point of view about the world. This anime might psychologically tear you down. It is filled with drama and hauntingly relevant real-life scenarios. We don't know whether to feel empathy or hatred for the main characters. If you are looking for a thriller series, Death note is the best one to go with. Happy watching.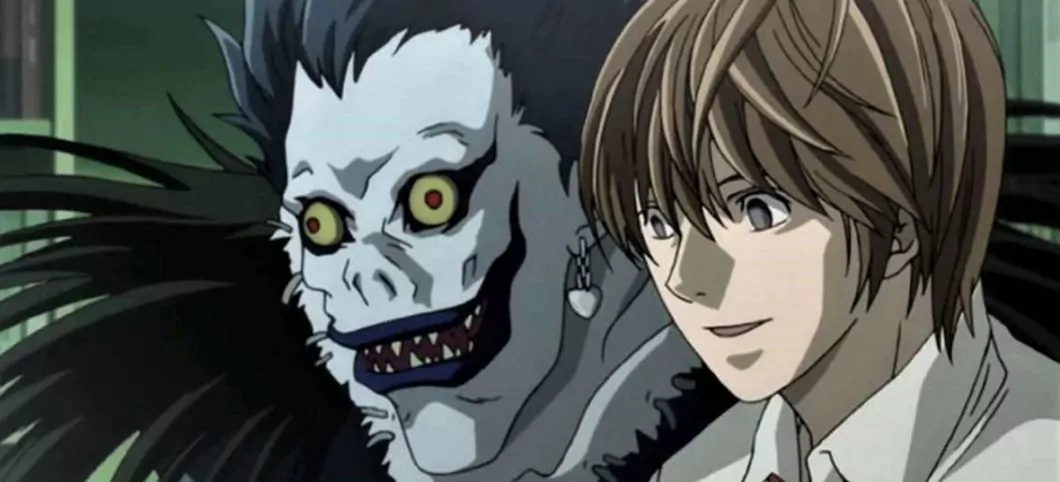 Death Note Series Highlights
The Shinigami Likes apples. Shinigami will appear to those who touch the Note book. Each Shinigami will have a different name.
Light and L are of same age. Yet their perception about the world is different.
The notebook shifts to many people in the series and ultimately ends with Light.
Death Note Series Critical Reception
Death Note has a very good score of 9/10 IMDb which makes viewers want to find out what made it so popular and highly rated. It got 100% Rotten Tomatoes.
The Movie Culture Synopsis
Death Note is the perfect choice for those who seek Entertainment, Thriller and war between wits. If you are going to watch then you better prepare yourself for some of the most extraordinary writing and characters to ever grace an anime.