DATE : 19TH OF DECEMBER 2020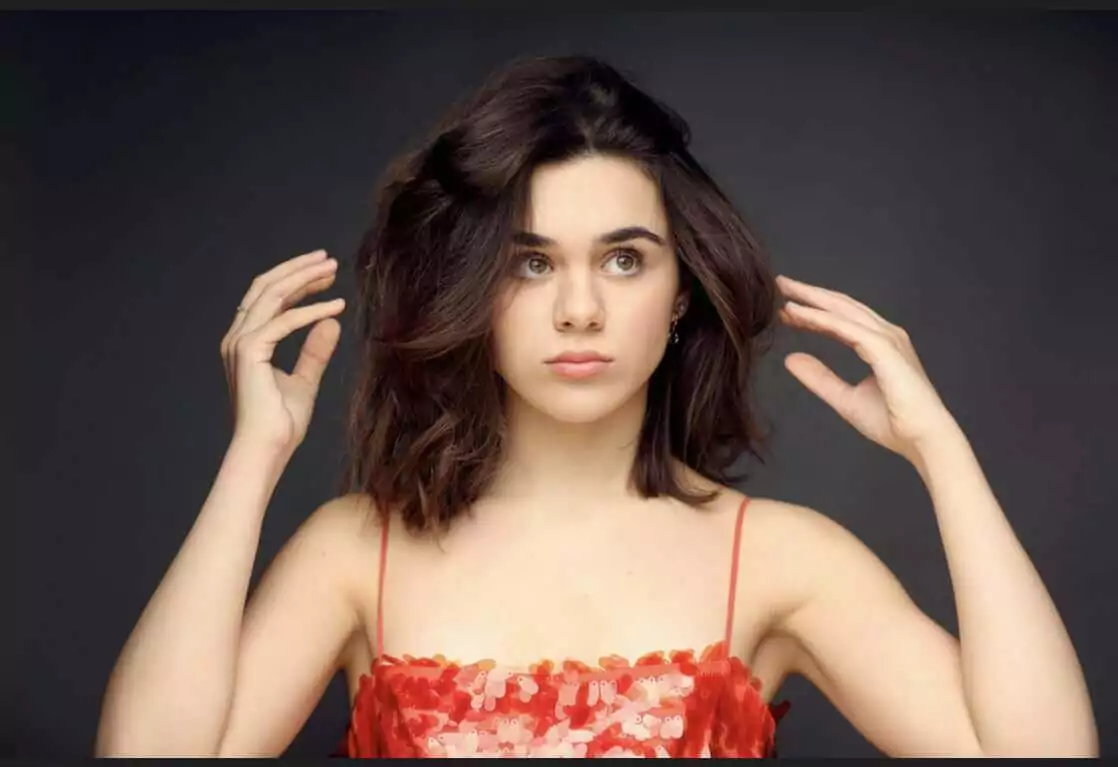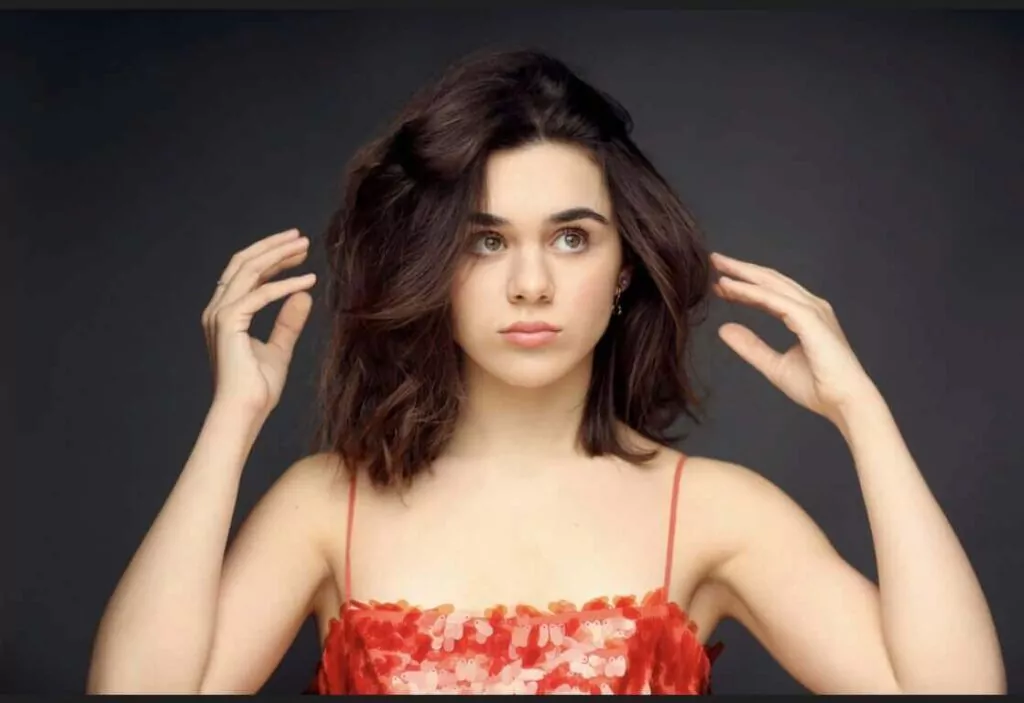 Isabella Pappas is an Olivier Award nominated Actress based in London. The Movie Culture Interviews Isabella Pappas as she takes on a lead role in six-part ITV drama series FINDING ALICE as 'Charlotte', also starring Keeley Hawes and Joanna Lumley.
The series was created by The Durrells' director Roger Goldby, Keely Hawes and writer Simon Nye.
Greetings Ms. Pappas, we at The Movie Culture are thrilled to have you. We are looking forward to seeing you in Finding Alice!
Q. We'd like to start off this interview by asking you about Finding Alice which is gearing up for an early 2021 release, could you tell us about how your first got attached to the project as a whole?
Isabella Pappas: I was called in for an audition and by my final recall I had to memorise tons of scripts by heart! It was amazing to meet the director Roger and Keeley Hawes right away. Reading with Keeley was such an exciting experience – she's so kind and made me feel really comfortable.
Q. You play Charlotte in Finding Alice, could you tell us more about your role and how you prepped up for it?
Isabella Pappas: Charlotte is an emotionally stifled girl who feels her only way to keep sane is to bottle up her emotions to keep from falling apart. As well as losing her father she has to now watch her mother try to keep the life they once had intact. Harry, my characters father, had more secrets than he ever let on and that can be a lot to process especially when you are trying to mourn the person you knew, not someone entirely different. 
Q. You have been a prominent Stage Actress and quite Successful at that, how has been the transition like from Stage to Film? Do you prefer one over the other?
Isabella Pappas: I have special place in my heart for both theatre and film. Theatre was what started my passion from a really young age but film has really grown to have a huge hold on me. I love both for different reasons so I couldn't choose one over the other. 
Q. If I may, can I ask you about your Olivier Nomination for your role in The Nether. Your thoughts upon receiving such acclaim at a young age?
Isabella Pappas: Being nominated for an Olivier Award for The Nether was a surreal experience. The Nether at the Royal Court and Duke of York's was my first professional job. I learned so much from everyone during that time. The Nether written by Jennifer Haley is such a complex play. I played the role of Iris who was a nine year old avatar – but really a 60 year old man! A fun fact – the day I was nominated for the Olivier I also found out I had been cast as Annie in the Annie UK Tour! 
Q. To elaborate on my last question, how do you respond to fame and success at this young age?
Isabella Pappas: I feel like I wouldn't consider myself famous at all but I feel very lucky for all the opportunities that have come my way. It sometimes really is down to being able to get in the room with a casting director and have the chance to show them what you can do so I'm very lucky I was given that chance. 
Q. You are fluent in many languages not just one, with International Content coming to forefront because of Online Streaming Platforms, would you be keen on doing an International Show?
Isabella Pappas: I would love to! I speak fluent Italian and my Spanish is pretty good. I would be honoured to participate in a series from either country! 
Q. In all fairness, as an actress you are just starting out and we have to admit it's a damn good start. We wanted to know what your approach is going ahead, is it more mainstream or indie? If any, could you elaborate on that?
Isabella Pappas:  I am complete happy to be in any Indie films. I think the majority of my favourite films are independent but mainstream tv is also amazing in its own right! I would feel lucky to appear in either! The most important thing is the story! 
Q. While preparing for the interview we at The Movie Culture wanted to know how Isabella Pappas got into acting? What inspired you and how has the journey been so far?
Isabella Pappas: My grandmother's storytelling was a huge influence in my interest in acting. I would always put on plays in my living room with my family – they were amazing putting up with me directing them at the big age of 7. 
Q. The Movie Culture is situated in India so we'd like to know whether you are aware of Bollywood? If yes, is there an actor you admire or a film?
Isabella Pappas: Yes I am! I've recently been really interested in Bollywood – I looked into Priyanka Chopra after seeing her in a movie and came across The Sky is Pink which I loved! 
Q. We hope to see you in many movies and series to come ahead, but is there a Director working today with whom you'd like to work?
Isabella Pappas: I would be so excited to work with Ryan Murphy as he's created some of my favourite shows (American Horror Story, Ratched, POSE) he has such a distinct directorial style and such a brilliant mind. 
Q. If I may, we want to ask is there an actor opposite whom you would want to be cast? Obviously, we are referring to a romantic situation.
Isabella Pappas:  I can't think of anyone I would like to work with romantically but I would love to work alongside so many people, for example Phoebe Waller Bridge, Zendaya and many more. 
Q. Do you have any future projects lined up which you'd like to share with us and your fans ?
Isabella Pappas: At the moment Finding Alice is about to air so I'm excited for that! I'm auditioning for lots of exciting new projects as well as writing some of my own! 
Q. Being a young actress, is there a key piece of advice which you give to actors and actresses trying to make it big? Given the vast competition in the media field, how does one cope with rejection, any words?
Isabella Pappas: You can't define yourself based on the parts you do or don't get – whether you are fully booked or haven't worked in months you are still an actor and as long as you stay true to your passion you always will be. 
With this we would like to wrap up with the interview questions. The Movie Culture would indeed like to thank Ms. Pappas for agreeing to this wonderful interview.
Isabella Pappas: Thank you so very much for the amazing questions! I hope you love Finding Alice!
The Movie Culture Synopsis
We are sure we'd love to see this rising talent in Finding Alice as it looks promising both front and behind the camera.
Isabella Pappas could be a mirror to many aspiring actors and could learn from her insights on the industry.
It is so refreshing to see a young actor appreciate Theatre. Finding Alice comes 2021, keep reading this space to be updated.