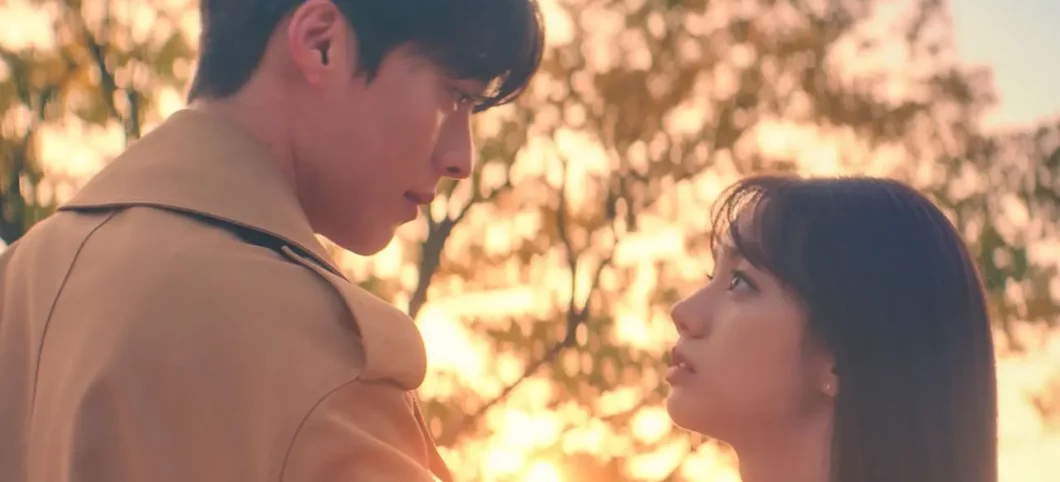 My Roommate is a Gumiho, is a Studio Dragon creation on TVN. It aired in 2021 from 26th May to 15th July, consisting of 16 episodes.
My Roommate is a Gumiho K-Drama Cast
Jang Ki-Yong as Shin Woo-Yeo
Hyeri as Lee Dam
Kang Ha-Na as Hye-Sun
Bae In-Hyuk as Gye Sun-Woo
Kim Do-Wan as Do Jae-Jin
My Roommate is a Gumiho K-Drama Plot
To become a human, a 999-year-old Gumiho, Shin Woo-yeo needs to fill his fox bead with human energy before he turns 1,000 years old. Lee Dam accidentally swallows Woo-yeo's bead. They start living together to find ways to remove the bead from Dam's body.
My Roommate is a Gumiho K-Drama Review
What started as a mythological tale, Gumiho is a very common plot these days. I was expecting the same melodrama and romance from this one. But after watching this one
Shin Woo-Yeo is a 999-year-old Gumiho. He is expecting to turn into a human before reaching his 1000-year mark. One night, he meets Lee Dam and she accidentally swallows his marble bead which was supposed to turn him into a human. He takes her later to his house and explains everything, and petitions for them to live together. After a little convincing herself, Dam comes around to help Woo-Yeo. They start developing a friendship living together and look forward to each other's company.
Shin Woo-Yeo is shown as a man who has closed his heart after a big heartbreak. However, in a few scenes, we can see him opening his heart little by little for Dam. Ki-Yong plays this part very well. We can see the emotions on his face, that he is actually holding back and controlling his feelings. Also, he is very charming when his past is shown. The chemistry between both the leads is very much evident. It isn't forced at all and feels very natural. The main element in cohabitation drama is their chemistry, and this drama definitely achieves it.
Kang Ha-Na as Hye-Sun is introduced as an old friend of Woo-Yeo. She was a gumiho but turned into a human before her 1000-year mark. She joins Dam's college to keep an eye on her and in turn befriends Jae-Jin. Soon, Jae-Jin and Hye-Sun start dating for good grades, which serves as a pedestal for their attraction to Bloom. During the glimpse of her past, we are shown that Hye-Sun lost her loved one, and begs Woo-Yeo to erase her memories of him. Since then, she has kept herself reserved from feelings of attachment. But seeing how Jae-Jin cares for her and puts her first, her cold heart starts to melt. From fake dating to real dating, this couple is all about that trope.
Then enters Sun-Woo. He is a senior of theirs. Sun-Woo and his friends place a bet for Dam, that he would be able to make her catch feelings for him. But while working on it, he actually falls in love with her. I liked how his character was shaped. He apologized when needed, and there was growth in his character. The love triangle is a solid mess, and sometimes I feel maybe she could have chosen Sun-Woo. But despite him confessing his feelings for her and the red thread tying them together, Dam is still loyal to Gumiho's feelings. She withstands all the hurdles thrown at her because of the differences between them. She actually proves that she is ready to take in whatever it takes just for the sake of Woo-Yeo turning human.
Besides romance, this drama also teaches us to cherish our love. When the gumiho disappears, Dam waits for him and refuses to get her memory wiped. She wants the moments of their to be there when she needs them, as a sign of their unfulfilled love. Also, one can change their fate, and shape their destiny however they want to. Lee Dam broke her promised future with Sun-Woo and instead changes it to be with Woo-Yeo. This makes us understand that not only our future is in our hands, but we can shape it with the decisions we make and the choices we want to choose.
The Beautiful Visuals of My Roommate is a Gumiho
Moving on to the cinematography, there are amazing visuals of the gumiho in their original form, fox. The past is visually entailed and set up perfectly. The show instills comedy in some scenes, and Hyeri leads them all. Her expressions are classic, and she portrays every scene with a vibe. We can definitely relate with her in her love for food. Honestly, the amount of food scenes in this drama makes me hungry every time I watch it. So make sure you keep something around to munch on because you will be drooling, no cap.
My Roommate is a Gumiho is a good watch, with a light-hearted script. The show is a pleasant surprise in the world of Gumiho, with a perfect twist. The show contains it all – romance, melodrama, and comedy. There are cute scenes, yes and you would wish even your life was as good as theirs. The relationship between both leads is absolutely natural and we can even catch that in Behind the scenes. The cast selection is great, and everyone nailed their role.
Overall, the story didn't disappoint me at all. There was a part where it gets a tad bit boring, but it catches up fairly well after that. If you need a quick fix of cute, aegyo romance, then this is the solution for it. We can see all kinds of our favorite tropes, cohabitation, fake dating, and best friend falling for another friend. A tip for you all, grab your tissues because those tears are gonna fall. Love transcends all, and this drama is here to show you how.
The Movie Culture Synopsis
Even though Gumiho dramas are very popular and repetitive, this drama is a breath of fresh air. You'll find yourself enjoying this drama a few episodes in. There are a few things this drama teaches us, and describes in an endearing way. Rating this drama 8 out of 10 stars, I would definitely watch this again and again. Stream it now on Viki.