DATE : 21ST OF NOVEMBER 2020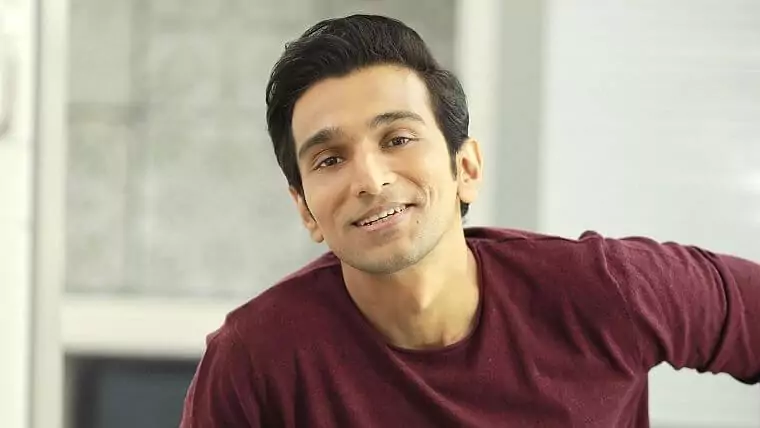 The interview we are adding to our The Movie Culture Interviews is not just exciting for you guys but also to us. A month ago we all fell in love with Scam 1992 and more over the actor who played Harshad Mehta. 
We are delighted to present Pratik Gandhi as our next talent who we had the opportunity to interview about his career and Scam 1992.
Greetings Mr. Gandhi, we at The Movie Culture are thrilled to have you. We certainly hope that during times like these you and your family are doing well.
Q. Speaking of Scam 1992, could you tell us how you feel about the response coming and how you first got involved with the show?
Pratik Gandhi: Oh, I am completely overwhelmed by the response I have got for my performance, and the compliments we collectively got as a team from all around the world. Its absolutely surreal right now. Its absolutely heartening that people have appreciated it and accepted it with open arms with such a lot of love from everywhere. And there is a sense of ownership that I have seen in the audience. People have owned this entire series up. There is something that is so relatable to them and they feeling connected to it. And for me something very sweet has happened. All the actors from the Gujarati cinema who have seen me grow as an actor and have seen my work, my success feels personal to them. They feel someone from their family has reached such level. That's a different level of ownership that I am enjoying right now. I am really happy with the kind of response we have received. All thanks to the wonderful team and SonyLIV for the platform.
Q. Because of a rise in OTT platforms, we are seeing a surge in content that otherwise wouldn't have been made in India. Do you think the same can be said about Scam 1992? We wouldn't have seen the story depicted in such a way if Sony Liv wouldn't have picked it up, agree?
Pratik Gandhi: YES
Q. Scam 1992 being a sleeper hit overnight has definitely garnered you and many actors in the series great acclaim. So how do you tackle fame and success? Are they the same commodity to you?
Pratik Gandhi: Fame & Success are the by products of what we do out of sheer passion.
Q. Did you ever think while working on Scam 1992 that the show will become a worldwide sensation? How has the experience been before and after?
Pratik Gandhi: I was sure that the product will be a good one because Hansal Mehta is involved and experienced artists and team is involved, Applause who has given really good content were making this show, Sony's team was involved, so one thing I was sure in my head was this will be a well made show. But the response we have received right now, I had not imagined it in my wildest dreams. It is really overwhelming. I mean I am still trying to digest that this is the reality!
Q. Scam 1992 is filled with great actors such as Rajat Kapoor and Saurabh Shukla, did it feel like you were taking an acting Masterclass?
Pratik Gandhi: YES working with Rajat Kapoor was definitely a learning experience as he is such an effortless actor.
Q. Hansal Mehta is definitely one of the best filmmakers we have in our country, could you tell us about his approach to Directing and some nuanced instructions he might have given you?
Pratik Gandhi: The most important thing he told me was that everything should be a part of me and nothing should be forced. Having said this he gave me complete freedom to create character the way i want to.

Q. Harshad Mehta is definitely not your typical Bollywood character who is a straight out Good Guy, there's a grey line to the Character. How do you access a character and as an actor and make him appear human in front of the audience?
Pratik Gandhi: The biggest reason why I chose to play the role was Hansal Mehta, and also I loved playing real life characters on stage, I have done quite a few which included playing Mohandas Karamchand Gandhi. So it was kind of a dream to portray a challenging character like Harshad Mehta. There were a lot of layers to the character. Also, I enjoy playing characters which have complex human emotions. This is one of the biggest projects in my career. So all these reasons were key in accepting the role. A lot went into the research as well. Though I was given a lot of reference material to read online, there were few videos available as well. There was an interview with Pritish Nandi which I saw. The script itself is such a detailed document for me to get into the details of the characteristics. 
Q. If I May Segway into Fan Service, your chemistry with Anjali Barot is killing the internet. Could you tell us, How you and Anjali developed the two characters playing off of each other's game?
Pratik Gandhi: Infact we have never met before but we became good friends which gave us comfort to portray the characters well.
Q. While preparing for the role did you study the stock market, and as a commerce student I can tell you it's pretty tough to decode. If yes, what was that experience like?
Pratik Gandhi: Well frankly, I have never invested any money in the stock markets. As far as technical aspects and jargons are concerned I had to learn about the transactions that happened without computers. So I read about it as well as met people who were active in the investment business at that time. I did this because I wanted my dialogues to be believable, and not come across and if I am just saying the dialogues without understanding. 
Q. While preparing for the interview we also found out that you started out acting in Plays and you continue to do so, is there a vast difference between acting in Plays in comparison to films and series? And while Theatre seems to be a dying art form would you still encourage upcoming actors to do Plays?
Pratik Gandhi: I consider Theatre as actors gym where you go and practice your craft. So I strongly recommend theatre for every actor be it a beginner or seasoned.
Q. You have worked prominently in Gujarati Films and now after working with Hansal Mehta on Scam 1992, do you find that there's a difference in production value based on the geographical difference of where the production is set up?
Pratik Gandhi: Difference is between Regional and National as regional has limited avenues. 
Q. The Movie Culture is situated in India but we review International Films too, we'd like to know whether there's an International Film or Series which you love? 
Pratik Gandhi: Breaking Bad
Q. We hope to see you in many movies and series to come ahead, but is there a Director working today with whom you'd like to work?
Pratik Gandhi: Sanjay Leela Bhansali, Anurag Kashyap, Anurag Basu, Zoya Akhtar, Maniratnam
Q. To move away from a serious tone of questions, we found out that you grew up in a household with teachers. So have you ever considered teaching yourself, acting for that matter?
Pratik Gandhi: Never thought of teaching acting.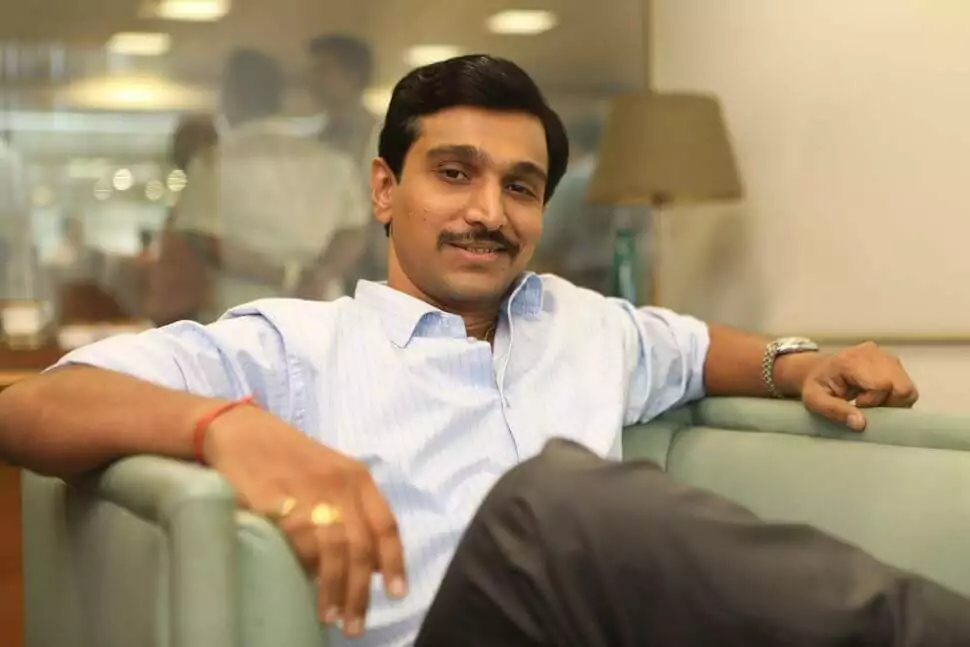 Q. Given that Scam 1992 is a series, it has a longer schedule than your average Bollywood Movie, Do you have any special bonds with the group of actors you worked with in Scam 1992?
Pratik Gandhi: Lot of actors are friends to me much before Scam as we have done theatre together in past
Q. Do you have any future projects lined up which you'd like to share with us and your fans ?
Pratik Gandhi: Gujarati Films, Hindi Films and Web series.
Q. Being a great actor such as yourself, is there a key advice which you give to actors and actresses trying to make it big? Given the vast competition in the media field, how does one cope with rejection, any words?
Pratik Gandhi: Concentrate on your craft and keep working and wait for that one big opportunity your way!
With this I'd like to wrap up with the interview questions. 
The Movie Culture would indeed like to thank you for agreeing to this wonderful interview.
The Movie Culture Synopsis
The advise which Pratik Gandhi gave in the final question is something we should all take it to heart. The interview was a delight and the way he talks about Hansal Mehta brings out every cinephile in us who talk films and filmmaking.
Pratik Gandhi is definitely very similar to his reel life counterpart Harshad Mehta in many ways but we pray he remains on top. And you sir were a pleasant surprise and humble enough to entertain us for this interview.
You can check Pratik Gandhi out in Scam 1992 again, because we are very much sure everyone has watched it at least once.