DATE : 18TH OF NOVEMBER 2020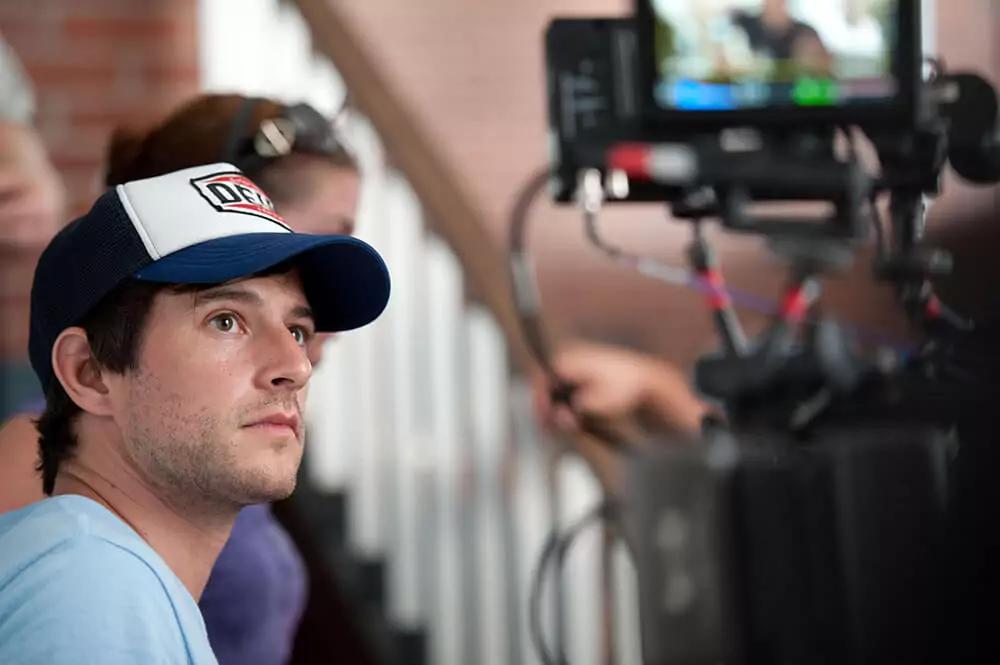 The Movie Culture Interviews are stocking up and we are here with another. This time we have American Cinematographer Ross Riege who has worked on many indie films and now is back having worked on The Walking Dead World Beyond. We got in touch to ask him about his career and his work on The Walking Dead World Beyond.
Greetings Mr. Riege, we at The Movie Culture are thrilled to have you. We certainly hope that during times like these you and your family are doing well.
Q. To start this interview we need to know about Walking Dead: World Beyond. Do tell us about how you first got involved with it and your experience on the series
Ross Riege: I got a call from the director and my good friend, Jordan Vogt-Roberts, asking me to come to Virginia.  I was excited at the opportunity to explore a coming of age story within the framework of the apocalypse.
Q. Walking Dead has been running for years now and this is one of its many spin-offs, how important was it for you to establish a distinct work in comparison to other walking dead entries?
Ross Riege: It was important to The Walking Dead folks that this series would have its own unique aesthetic, and deservedly so.  We wanted to find a perspective that felt experiential in terms of the characters' journeys, and I wanted it to feel sophisticated and cinematic, which is what I remember responding to in the original season of The Walking Dead.  It's important to keep an open mind at the inception of a project, as the show tends to find its own path- and in this case, I think we ended up with an interesting approach.
Q. To elaborate on our previous question, how important it is to you to establish work which are distinctive in it's own right? How does the aforementioned situation come in hand while choosing projects?
Ross Riege: I suppose like anyone in my position, I'd always like my work to have its own sense of distinction, but not at the expense of serving the story and it's not at the front of my mind.  I'm always looking for the next opportunity that gives me a chance to make unique visual imagery and try new things- but a wonderful thing about being in my position is that I'm there to provide my perspective.  In turn, I don't feel pressure to make something different for difference's sake- only to make it honest.
Q. Is there a sequence from Walking Dead World Beyond which required more effort than your usual?
Ross Riege: Outside of the entire pilot in general, we definitely put in a lot of prep time on the flashback sequences on 'The Night the Sky Fell' that play in the pilot and reappear throughout the season.  Worldbuilding moments like this tend to be more involved from a storytelling standpoint as well as a visual standpoint- and in this case, there were plenty of special effects as well as VFX integration and previsualization that needed to be addressed well in advance of the shoot.
Q. We need to talk about your collaborations with Jordan Vogt-Roberts. I personally feel a potential for another Spielberg-Kaminski duo emerging. What's the secret sauce? Any insight as to how you two approach Films?
Ross Riege: Jordan and I have been friends and collaborators for a long time. We met on his first short film after he moved to LA.  Like many of our projects together over the first number of years we worked together, we had no money and sort of went to battle to give the project the life it deserved.  Jordan had always shot his own stuff prior to that and I was the first person he chose to trust when handing off the camera work- so I think having a relationship that was built on that sort of bedrock definitely doesn't hurt.
Q. Speaking of Cinematography, in your days as an aspiring Cinematographer is there anyone who you looked up to as an idol? Was there a favorite movie which you saw and that made you fell in love with the art form?
Ross Riege: My interest in this all began with still photography- I experimented a lot beginning in high school and truly had no reference point in terms of inspiration.  I was more interested in the creation of imagery- and as I learned and worked through the technical basics of exposure- ISO, aperture, and shutter speed, I became motivated to seek out the work of other 'image-makers,' and really latched on to the classic Magnum photographers, particularly Erwitt and Cartier Bresson.  Robert Capa's story and his work are quite remarkable.  This grew a sort of admiration for the documentary approach and has definitely influenced my perspective and growth.  In college, I saw 'Man With the Movie Camera' by Dziga Vertov, and I'd qualify that as the transition point for me in turning from still imagery to motion.  As I've learned more in the world of cinema, I've been blown away by Deakins and Lubezki as many have- but there are so many incredibly talented DPs churning out amazing work, it feels much less centralized and more diverse than ever.  Too many talented people to name here, but Erik Messerschmidt has been making wonderful work in his relatively young career as a DP.
Q. The Movie Culture is situated in India and we being fans of your work, we would like to know whether you are aware of Bollywood? If yes, is there an actor you admire or a film?
Ross Riege: I am embarrassed to say I don't really have a Bollywood vocabulary- although the industry there is even bigger than it is in Hollywood – it goes to show how limited our cinematic perspective can be.  I'd love recommendations!!
Q. We hope you are doing well in this Pandemic, and we have to ask is there a binge-watch party you have done with your family or friends? If yes, which show or movie Franchise?
Ross Riege: Outside of getting back to work, I've really just prioritized staying safe and being home with my wife and two young children.  My wife and I recently enjoyed 'I Know This Much is True,' and 'Money Heist.'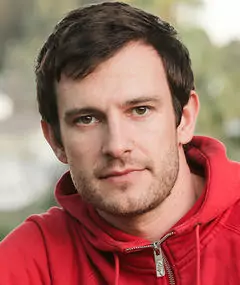 Q. Do you have any future projects lined up which you'd like to share with us and your fans?
Ross Riege: I'm currently shooting a show for NBC's Peacock platform called 'Rutherford Falls.'  It's a wonderfully funny and important show, and we've been through the thick of the 2020 experience- starting prep this spring, shutting down due to the pandemic, and being the first show to start back up at Paramount at the end of August this year.  Getting back to work has been a wonderful thing for all of us and it's been an added challenge to find new ways to work safely, and also efficiently, under these new protocols.
Q. Being a great Cinematographer such as yourself, is there key advice which you give to people trying to make it big? Given the vast competition in the media field, how does one cope with rejection, any words?
Ross Riege: I will first say I appreciate the compliment! 
It can be difficult to continue to do 'freebies' and low budget jobs when you need to also make a living, but those are the jobs you really cut your teeth on and where you build career-long relationships.  I learned a lot about my own goals, my passions, and my boundaries by doing them. I learned that much faith was required and also built while doing pro bono work. 
As in any art form, rejection is part of the process. Try to find ways to learn by it and grow — even if it just increases your drive.  Rejection happens in the beginning and continues all the way up.  Avoid becoming bitter at all costs!  It is part of the business and almost never personal.  Make yourself indispensable when you receive opportunities, big or small.
I also believe one of the most important things is deciding who you choose to work with and what types of projects you want to devote yourself to.  You need both confidence in your creative voice and abilities, and the humility to never stop learning from the people you work with.  More often than not, I am surrounded by people with far more experience than me — and I'd be nowhere near the place I am now if I hadn't kept myself open to learning from them and trying new things on a daily basis.
With this, we would like to wrap up with the interview questions.
The Movie Culture would indeed like to thank Mr. Riege for agreeing to this wonderful interview.
The Movie Culture Synopsis
An amazing insight is what we got from Ross Riege. He is a young upcoming Cinematographer with many projects in work that'll probably get the world's attention in near future.
We are happy to have him now, and we thank him and his team to making this a possibility. The Walking Dead World Beyond is streaming and you can check Riege's work on that.