Psycho is a 1960 American psychological horror thriller film produced and directed by Alfred Hitchcock. The screenplay, written by Joseph Stefano, was based on the 1959 novel of the same name by Robert Bloch.
The film stars Anthony Perkins, Janet Leigh, Vera Miles, John Gavin and Martin Balsam, and centers on the encounter between a female embezzler on the run, Marion Crane (Leigh), and Norman Bates (Perkins), the shy proprietor of a secluded old motel, and its aftermath.
Psycho 1960  Movie Cast
Anthony Perkins as Norman Bates 
Janet Leigh as Marion Crane 
Vera Miles as Lila Crane 
John Gavin as Sam Loomis 
Martin Balsam as Private Investigator Milton Arbogast 
John McIntire as Deputy Sheriff Al Chambers 
Simon Oakland as Dr. Richmond 
Frank Albertson as Tom Cassidy
Psycho 1960 Movie Plot
During a lunchtime tryst in a Phoenix, Arizona, hotel, real-estate secretary Marion Crane and her boyfriend, Sam Loomis, discuss how they cannot afford to get married because of Sam's debts.
After lunch, Marion returns to work when a client leaves a $40,000 cash payment on a property. Marion's boss asks her to deposit the money in the bank and allows her to leave early after complaining of a headache.
Once home, she decides to steal the money and drive to Sam's home in Fairvale, California.
Psycho 1960 Movie Review
Psycho is declared as Hitchcock's b&w masterpiece of suspense and thriller. It gave Hitchcock the biggest hit of his career. The 45-second shower murder in Psycho is possibly the most famous scene in the cinematic history.
Hitchcock conveys an intensifying theme in Psycho, that bases itself on the eternal subconscious battle between good and evil that exists in everyone through the audience's subjective participation and implicit character parallels.
The character Norman Bates in Psycho was loosely based on two people. First was the real-life murderer Ed Gein, about whom Bloch later wrote a fictionalized account, "The Shambles of Ed Gein", in 1962. (The story can be found in Crimes and Punishments: The Lost Bloch, Volume 3). This film is a must watch psychological thriller , the dark black and white theme the plot twists and strong acting makes you want to sit in one place from the start of the movie till the end of it.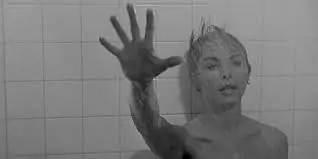 Psycho Movie Female Protagonist Of Horror
Hitchcock's portrayal of women has been the subject of much scholarly debate. Bidisha wrote in The Guardian in 2010: "There's the vamp, the tramp, the snitch, the witch, the slink, the double-crosser and, best of all, the demon mommy. Don't worry, they all get punished in the end." In a widely cited essay in 1975, Laura Mulvey introduced the idea of the male gaze; the view of the spectator in Hitchcock's films, she argued, is that of the heterosexual male protagonist. "The female characters in his films reflected the same qualities over and over again", Roger Ebert wrote in 1996. "They were blonde. They were icy and remote. They were imprisoned in costumes that subtly combined fashion with fetishism. They mesmerised the men, who often had physical or psychological handicaps. Sooner or later, every Hitchcock woman was humiliated."
The victims in The Lodger are all blondes. In The 39 Steps (1935), Madeleine Carroll is put in handcuffs. Ingrid Bergman, whom Hitchcock directed three times (Spellbound (1945), Notorious (1946), and Under Capricorn (1949)), is dark blonde. In Rear Window (1954), Lisa (Grace Kelly) risks her life by breaking  Lars Thorwald's apartment. In To Catch a Thief (1955), Francie (Grace Kelly again) offers to help a man she believes is a burglar. In Vertigo (1958) and North by Northwest (1959) respectively, Kim Novak and Eva Marie Saint play the blonde heroines.
In Psycho (1960), Janet Leigh's character steals $40,000 (equivalent to $345,692 in 2019) and is murdered by Norman Bates, a reclusive psychopath. Tippi Hedren, a blonde, appears to be the focus of the attacks in The Birds (1963). In Marnie (1964), the title character, again played by Hedren, is a thief. In Topaz, French actresses Dany Robin as Stafford's wife and Claude Jade as Stafford's daughter are blonde heroines, the mistress was played by brunette Karin Dor. Hitchcock's last blonde heroine was Barbara Harris as a phony psychic turned amateur sleuth in Family Plot (1976), his final film. In the same film, the diamond smuggler played by Karen Black wears a long blonde wig in several scenes.
Alfred Hitchcock Master Of Suspense
For those of you who didn't  know, Alfred Hitchcock is the king of suspense he is the absolute master. From Psycho to The Birds, Vertigo to Rear Window, Hitchcock understood how to create suspense without putting any efforts in any the special effects or fancy editing.
He just liked to play with the heads of his audience and that's oddly satisfying. Hitchcock's style is very fascinating, he refers to both George Méliès, whose "strips of film were joined in a simple sequence", and Eisenstein and Pudovkin, who in the 1920s developed creative editing, so-called montage, a juxtaposition "of individual shots or frames, to illustrate character, to convey ideas". 
Psycho Movie Critical Reception
On the review aggregator website Rotten Tomatoes, Psycho has an approval rating of 96% based on 101 reviews, with an average score of 9.22/10. The site's critical consensus states, "Infamous for its shower scene, but immortal for its contribution to the horror genre. Because Psycho was filmed with tact, grace, and art, Hitchcock didn't just create modern horror, he validated it."
On Metacritic, the film has a weighted average score of 97 out of 100 based on 17 critics, indicating "universal acclaim".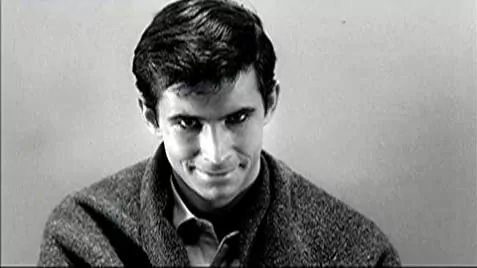 Psycho Movie Sequels
Three sequels were produced after Hitchcock died: Psycho II (1983), Psycho III (1986), and Psycho IV: The Beginning (1990), the last being a part-prequel television movie written by the original screenplay author, Joseph Stefano. Anthony Perkins returned to his role of Norman Bates in all three sequels, and also directed the third film.
The voice of Norman Bates' mother was maintained by noted radio actress Virginia Gregg with the exception of Psycho IV, where the role was played by Olivia Hussey. Vera Miles also reprised her role of Lila Crane in Psycho II.
The Movie Culture Synopsis
Psycho Psycho is a film if the past but whilst seeing you'd never know that it's a film out of time. The underlaying commentary in Psycho be is female oppression or mentally challenged cases are still relevant in today's day and age.
Alfred Hitchcock might not be alive but his work has left an undying legacy which is difficult to ignored.
Recent movies like Rebecca with all the technological achievements couldn't replace what Hithcock did with his movies in the 1940s.
Psycho is available to watch on Netflix.