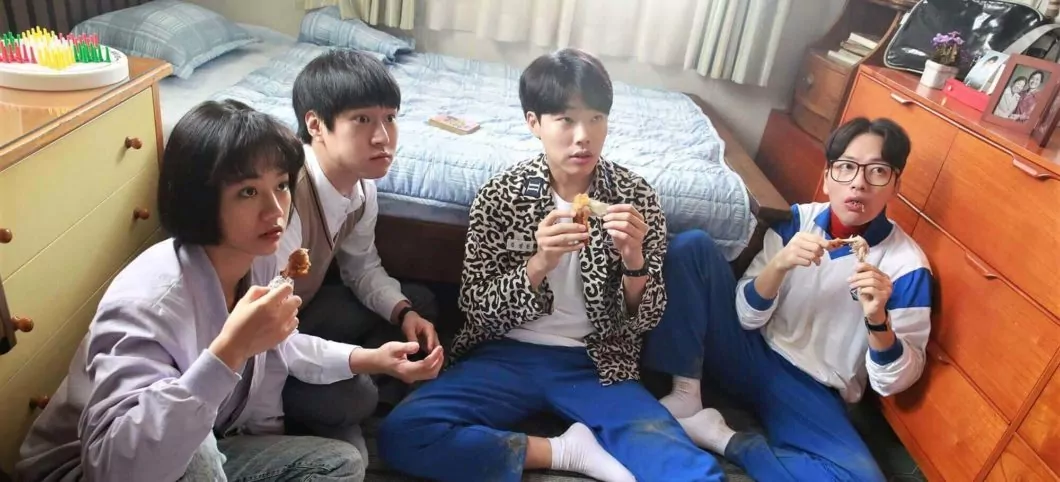 Reply 1988 is one of the highest rated K-Dramas to ever come out, and rightly so. It is every bit wholesome, satisfying and emotional and for that 1 hour, it really does transport one to a secluded happy place.
Reply 1988 Series Main cast
Lee Hye-ri as Sung Duk-seon/Sung Soo-yeon
Park Bo-gum as Choi Taek
Go Kyung-pyo as Sung Sun-woo
Ryu Jun-yeol as Kim Jung-hwan
Lee Dong-hwi as Ryu Dong-ryong
Reply 1988 Series Recurring cast
Sung Dong-il as Sung Dong-il (Duk-seon's father)
Lee Il-hwa as Lee Il-hwa (Duk-seon's mother)
Ryu Hye-young as Sung Bo-ra (Duk-seon's older sister)
Choi Sung-won as Sung No-eul (Duk-seon's younger brother)
Kim Sung-kyun as Kim Sung-kyun (Jung-hwan's father)
Ra Mi-ran as Ra Mi-ran (Jung-hwan's mother)
Ahn Jae-hong as Kim Jung-bong (Jung-hwan's older brother)
Kim Sun-young as Kim Sun-young (Sun-woo's mother)
Kim Seol as Sung Jin-joo (Sun-woo's little sister)
Choi Moo-sung as Choi Moo-sung, also called "Bonghwangdang" (Choi aek's father)
Yoo Jae-myung as Ryu Jae-myung (Dong-ryong's father)
Lee Min-ji as Jang Mi-ok (Duk Seon's friend).
Lee Se-young as Wang Ja-hyun (Duk Seon's friend)
Reply 1988 Series Plot
The drama is a nostalgic flashback. Reply 1988 is a drama focusing on five childhood friends- the bubbly Deok-sun, the grumpy Jung-hwan, the comedian Dong-ryeong, the innocent kid Sun-woo and the reserved one Choi Taek. Their lives intertwine together to create their own little world. 
Reply 1988 divides its focus between the teens and their parents. The drama showcases their teenage struggle to overcome issues every teen can relate to and how they grow through everything they go through. The drama is about husband-hunting. It's about how they grew up together and became successful in their own life, and the beautiful memories that they with them.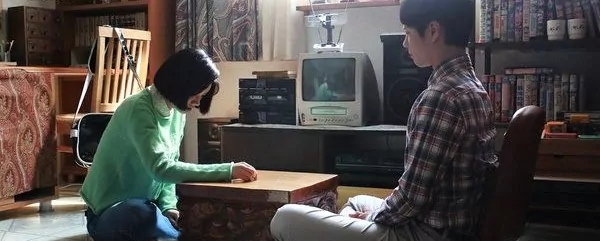 Reply 1988 Series Review
Reply 1988 is the last instalment of the Reply series. It is one of the masterpieces by the Writer-Director duo Lee Woo-jung and Shin won-ho. It received both critical and commercial acclaim with its final episode hitting a whopping 18.8% nationwide audience share, making it the fourth highest rated drama in the History of Korean cable television.
The drama emphasizes more on friendship and family compared to the other Reply series. This drama also has a great blend of romance and comedy. Beginning in the year 1988, it revolves around five friends and their families living in the same neighborhood of Ssangmun-dong, Seoul.
This is one of the finest dramas I have watched till now. Reply 1988 nailed the portrayal of average families in 1988 with a more realistic view of common or regular people. Despite never having lived in South Korea in the late 80's, I could still experience and understand everything down to the minute details which were shown in this show.
The reason I could easily relate to this show is because growing I've experienced same things in my life such as sharing any new dishes with our neighbors, having one cake between the siblings when they have their birthdays in the same months. It also showed the fight between the siblings and also the loving bond that they have and it also made me nostalgic about small parties or get together with our neighbors.
In short, what makes this drama so relatable is the portrayal of the characters as simple as one can be. What's amazing is the depiction of unconditional love and care of the parents for their children. Story ends on an emotional note when the nostalgia hits really hard.
The drama easily makes you laugh throughout its runtime and also makes you shed some tears in a few scenes. The cast of the drama is excellent. Each and every character makes a special place in our heart. You simply can't hate any character. *Spoiler alert* (But you might hate Choi Taek at the end).
Reply 1988 Series Critical Reception
Reply 1988 has a rating of 9.1 in IMDb.
The Movie Culture Synopsis
Reply 1988 taught us about life that it does get better. Reply 1988 is one of the top-rated K-Dramas for the reason which is that, the show is just too damn good.
The drama can connect to a wide range of audience who can relate to it and that's why it's so hard to not like this show which is so warm and welcoming to everyone. It's one of my favorite dramas that I would cherish for life. I have suggested this drama to my friends and they all loved it. Reply 1988 is a masterpiece and a must watch Indeed. Reply 1988 is available on Netflix to watch.