Fear Street Part Two: 1978 is the second movie in the Fear Street Trilogy. It is based on the works of R.L. Stine and the entire trilogy is directed by Leigh Janiak.
Fear Street Part Two: 1978: Cast
Emily Rudd as Cindy Berman
Sadie Sink as Ziggy Berman
Gillian Jacobs as Adult Ziggy Berman
Ryan Simpkins as Alice
McCabe Slye as Tommy Slater
Ashley Zukerman as Sheriff Nick Goode
Ted Sutherland as Young Nick Goode
Jordana Spiro as Nurse Mary Lane
Fear Street Part Two: 1978 Movie Plot
Fear Street Part Two: 1978 begins with the C Berman (Gillian Jacobs) in her home and she encounters Deena and Josh as they try to enter her house. That's where the story begins with a flashback to the year 1978 in Camp Nightwing where Ziggy Berman (Sadie Sink) is being tormented by few Sunnyvalers. They are found by Young Will Goode (Brandon Spink) and Young Nick Goode (Ted Sutherland) and let off by a warning.
The story introduces Cindy Berman (Emily Rudd), Ziggy's older sister as the camp counsellor and few other characters like Cindy's boyfriend Tommy Slater (McCabe Slye), her ex-friend Alice (Ryan Simpkins) who play an important part the movie.
The plot carries on when Cindy tries to find the reason for Nurse Mary's (Jordana Spiro) actions when she tried to stab Tommy and she find her diary which has many entries related to Sarah Fier, the witch that is believed by many as someone that babysitters refer to scare kids and by others as the witch who is reason behind the curse on Shadyside.
Cindy and her friends wonder off into the forest to find the location on map in the diary and then follows the murders. The Shadyside curse becomes apparent and very deadly as only the Shadysiders are killed by Tommy who becomes the murderer.
Cindy and Alice are trapped and try to escape and somewhere else a bond between Ziggy and Nick is being kindled. Cindy is sceptical about the supernatural stuff and tries to find a rational reason behind it all but eventually believes that the witch's curse is real and burying her severed hand with her body is the only way to stop the curse.
Cindy and Alice find a way out and Ziggy tries to help them but is interrupted by Tommy. Cindy finds another way to escape and Alice stranded with her broken legs finds Sarah's hand. Cindy helps Ziggy as others are killed and they run towards the tree where Sarah was hanged and her body was buried.
There is no sign of a body and Cindy loses hope as they are being followed by all the killers that were cursed by Sarah from all side. Cindy puts her self in harm way for Ziggy to escape but they both are killed but Ziggy is revived by Nick which reveals that C Berman is Ziggy.
The Movie end with Deena attempting to bury Sarah's hand with her body and she experiences visions from 1666 when Sarah's story occurs and that also sets the glimpse towards the third and the final movie in the trilogy.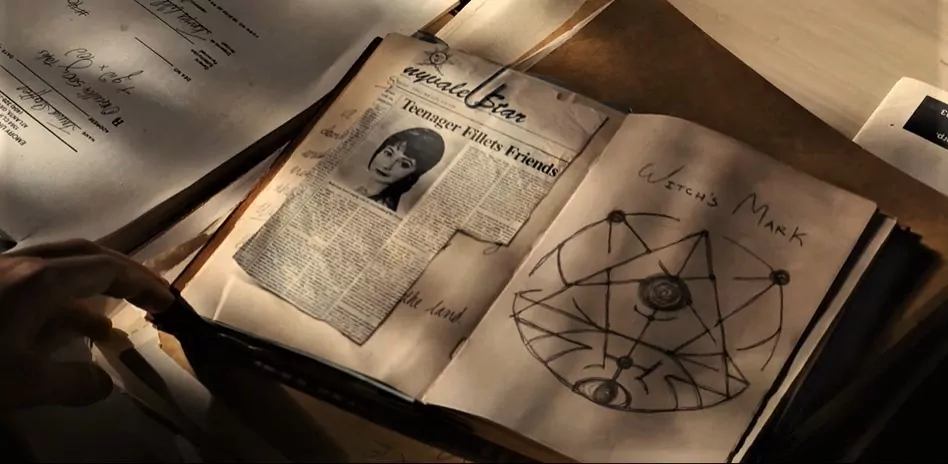 Fear Street Part Two: 1978 Movie Review
Fear Street Part Two: 1978 is as brutal and gory as Part one and the film don't shy away from barbaric killings. Fear Street feels as if they are teenage horror movies but the R-rated and vile nature of it makes it fun to watch. The savagery in these movies gives a weird sense of satisfaction as it does not feel disappointing and we know that there is more to see in the third part.
Fear Street trilogy is represented through unconventional timelines which makes viewers wonder how its going to play out, at least that's what you think after the first part but the second part makes it clear and it all makes sense but most important thing about it is that it works.
'Fear Street Part Two: 1978' Movie: How does it Differ from Part One
Fear Street Part Two is not as goofy as part one, part two definitely is more entertaining because part one establishes the base story. Part One and Two both are better and more at its place when they come together, part two highly elevates part one and vice versa. The decision to make these movies as a trilogy and telling three different stories helps in building the characters and the world even more.
As part one had its idiosyncrasies, so do part two but they fit more into the plot and makes you laugh at them rather than laugh at the stupidity of it. Fear Street Part one does a good job of establishing the world of Shadyside, part two has better character development and relationship building.
The bond between Cindy and Ziggy as sister evolves through the movie which is the best part about the film. The bonds that are formed and bridges that are burned just feels more natural.
Part One had many deaths and some more brutal especially Kate's death but they did not add much to the story as if just for the development of the main character which is also invalidated in the end when Deena and Sam are happy and back together the next day but the deaths in part two are more relevant to the plot and has an impact on viewers.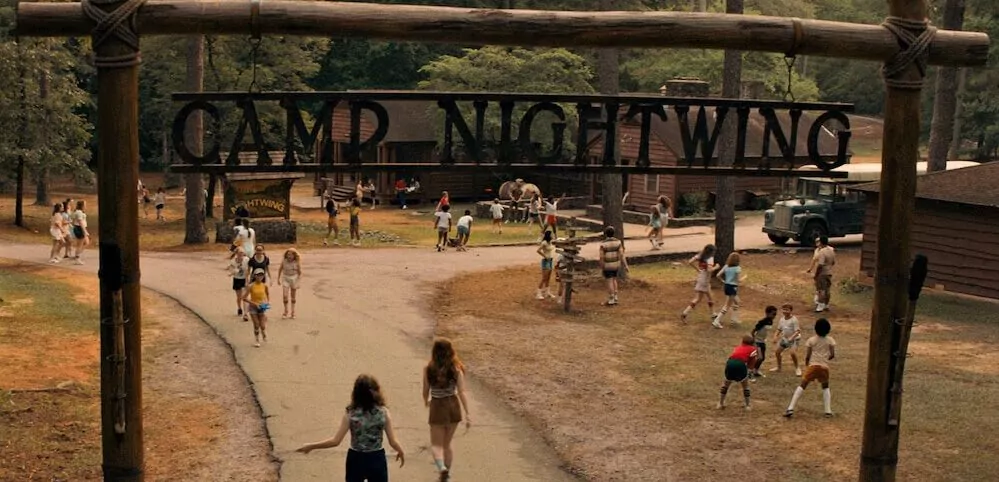 'Fear Street Part Two: 1978' Movie: Conclusion
Fear Street Part One is based in the town of Shadyside, the vibe feels similar to Hawkins from Stranger things. Leigh Janiak might have had some inspiration from her husband Ross Duffer, who is the creator of Stranger things. Part two is set only in the camp but that feels enough for this instalment.
The movies completely achieve the sense and the surrounding of a small town in 1990s and the camps in 1970s. Fear Street Part Two: 1978 is another movie among those camp movies or shows but its unique with its story and obviously the slasher genre of it. 
The Movie Culture Synopsis
Fear Street exceeds expectations, part one and two when put together, they intensify each other and is overall better and part three will certainly amplify the story and movie as a whole. It is hinted that the 1666 arc will be told through Deena visions that she encounters when she touches Sarah discomposed body and Sarah's story will be played by the same actors from part one and two.
The end of Part two and the glimpse towards part three left me in awe as it was something I did not expect, if this is the way the story is going to play out then i am and will be very astonished. Going into these movies, I assumed they were just another teen horror movies but even though with its cliché sequences and silliness, part one and two delivers and gives justice to the material. This excites me to watch Part three and to find how the story concludes.