The Wilds is an American drama streaming television series created by Sarah Streicher set to air on Amazon Prime Video about a group of young girls whose plane crashes, leaving them stranded on a deserted island.
Refinery29 described the series as "equal parts angsty teen drama and survivalist adventure." The 10-episode first season was released on December 11, 2020. In December 2020, the series was renewed for a second season. 
The Wilds Series Cast 
Sophia Ali as Fatin Jadmani, the spoiled rich girl among the group of the survivors
Shannon Berry as Dot Campbell, a tough Texan girl with wilderness survival skills among the group of the survivors
Jenna Clause as Martha Blackburn, a Native American animal lover among the group of the survivors
Reign Edwards as Rachel Reid, a competitive diver and athlete among the group of the survivors
Mia Healey as Shelby Goodkind, a closeted Christian beauty queen among the group of the survivors
Helena Howard as Nora Reid, Rachel's fraternal twin sister and a book nerd among the group of the survivors
Erana James as Toni Shalifoe, a tomboy and Martha's athletic hot-headed queer best friend among the group of survivors
Sarah Pidgeon as Leah Rilke, a loner and aspiring writer among the group of survivors
David Sullivan as Daniel Faber, an FBI trauma specialist
Troy Winbush as Dean Young, a stoic FBI agent and seasoned investigator
Rachel Griffiths as Gretchen Klein, the head of the Dawn of Eve program in Hawaii
The Wilds Series Plot
A group of different girls consisting of Fatin Jadmani, Dot Campbell, Martha Blackburn, Rachel Reid, Shelby Goodkind, Nora Reid, Toni Shalifoe, and Leah Rilke are on an airplane when it suddenly crashes into the ocean while enroute to Hawaii for the Dawn of Eve program, a young women's empowerment retreat. They survive the crash and find themselves stranded on a deserted island.
As the girls worked to survive as castaways and learn secrets from each other, they are unaware that the plane crash was orchestrated by the head of Dawn of Eve program in Hawaii.
The Wilds Series Review
This is a strong drama series with a lot of emotions and thoughts. It shows us a lot of complex things that goes around the world and how a bunch of teenage girls face these things.
The acting is strong and this show just is so addictive that you just want to keep on watching and watching and 10 episodes are just not enough.
It presents many difficult topics and the way they presented it, the cast and crew it was very impressive, you don't always get to feel strong emotions and feelings when you're watching a teen drama series, most of the time it's just you know something toxic or whatever but this show isn't like that, this show wants us to sit down and talk and think about all the stuff that goes on around the world in the life of teenage girls.
Teenage girls from radically different backgrounds find themselves stranded on a remote island, unaware they've just become the subjects of an elaborate social experiment.
This show isn't only about the survival it's beyond that and that's what makes it stand out from the rest of the teen drama series. 
Everything is fleshed out really well , the background of the girls , how they are who they are.
Everything is impressive about this show and we love to see young women taking it to another level. It's the best show we've ever seen with women leads.
All the twists and turns in this show will just leave you with too many emotions and thoughts. Worth the binge.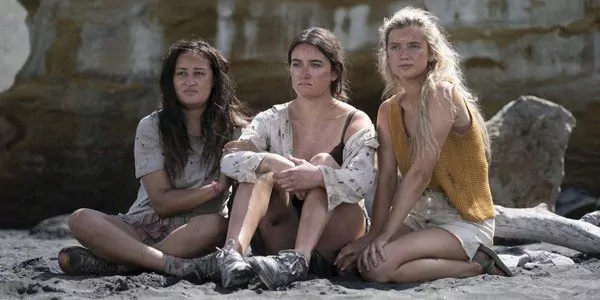 The Wilds Series Critical Reception
On review aggregator Rotten Tomatoes, the series received an approval rating of 92% based on 24 critic reviews, with an average rating of 7.32/10. The website's critics consensus reads, "An addictive thriller that also captures the complex lives of teenage girls, The Wilds is worth getting lost in."
Metacritic gave the series a weighted average score of 76 out of 100 based on 11 critic reviews, indicating "generally favorable reviews".
Kristen Baldwin of Entertainment Weekly gave the series a B+ and wrote, "Here, the mystery isn't so much why these girls are on the island as how being there will change them—and I, for one, want to go back."
Richard Roeper of Chicago Sun-Times gave the the series 3.5 out of 4 stars and said, "What's so impressive about The Wilds is how creator Sarah Streicher and the deeply talented young cast members immerse us in this world so quickly and create an almost instant interest and empathy for these eight teenage girls."
The Movie Culture Synopsis
The series was developed by Sarah Streicher who is also expected to executive produce alongside Jamie Tarses from Fanfare; and Dylan Clark and Brian Williams of Dylan Clark Productions.
It was also announced that Amy B. Harris would be acting as showrunner and executive producer.
The Wilds is a very strong and gripping show with stunning acting and presentation of all the complex topics.
It's worth the binge and you gotta watch it. The Wilds is available to watch on Amazon Prime Video.