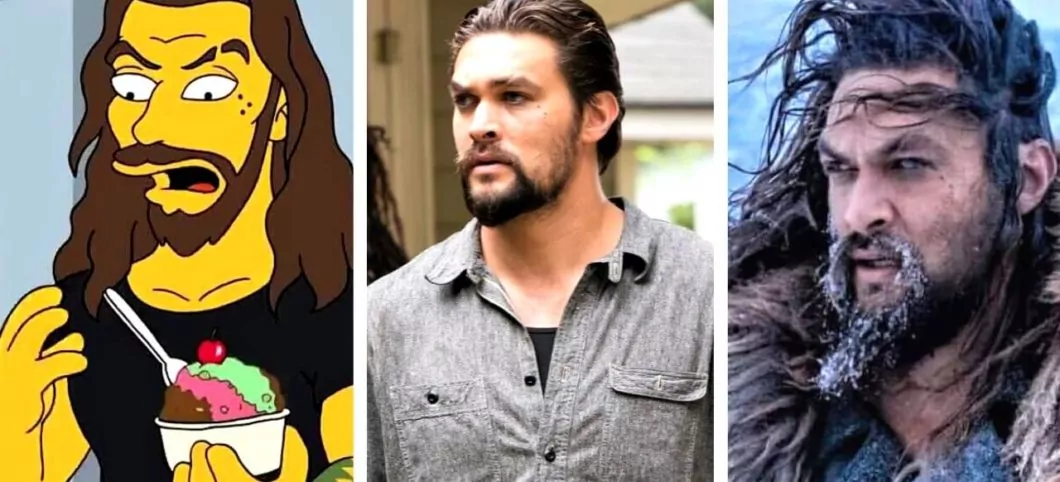 Jason Momoa is a Hawaiian native who has risen to prominence in Hollywood. Who doesn't enjoy seeing his lovely visage pop up on their screen? Momoa has been in the acting business for a long time, as most people are unaware.
Most people are familiar with Momoa from his portrayal as Khal Drogo on Game of Thrones, but his first major acting role was as Jason Loane on Baywatch. Since then, he's wowed audiences in a variety of parts, many of which are weathered.
Momoa's next project, though, is more grounded fare : Netflix's vengeance thriller "Sweet Girl", in which he ditches the aqua for straight-up action with a side of drama.
And while we wait to see what this actor has in store for us, we thought it would be fun to take a look back at his career by looking at his best 10 performances to date, as judged by critics.
10. Bullet To The Head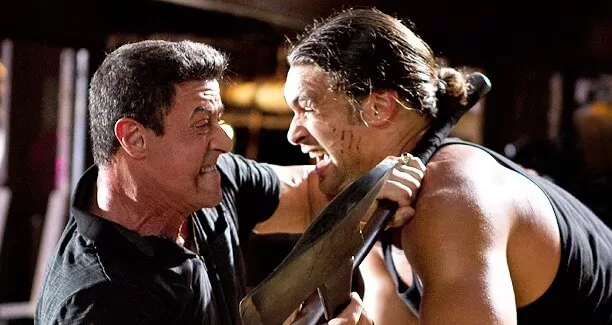 This 2012 criminal thriller, directed by Walter Hill, follows an assassin (Sylvester Stallone) and a detective (Sung Kang) who form an unexpected alliance to take down a shared enemy. In an interview with Collider, Momoa described his character as a mercenary who "likes to shoot people in the head."
He's also the person Stallone and Kang are looking for. In general, the film has some terrific action scenes, but if you ask reviewers, that isn't enough to make Bullet to the Head one of Hill's best films.
9. The Bad Batch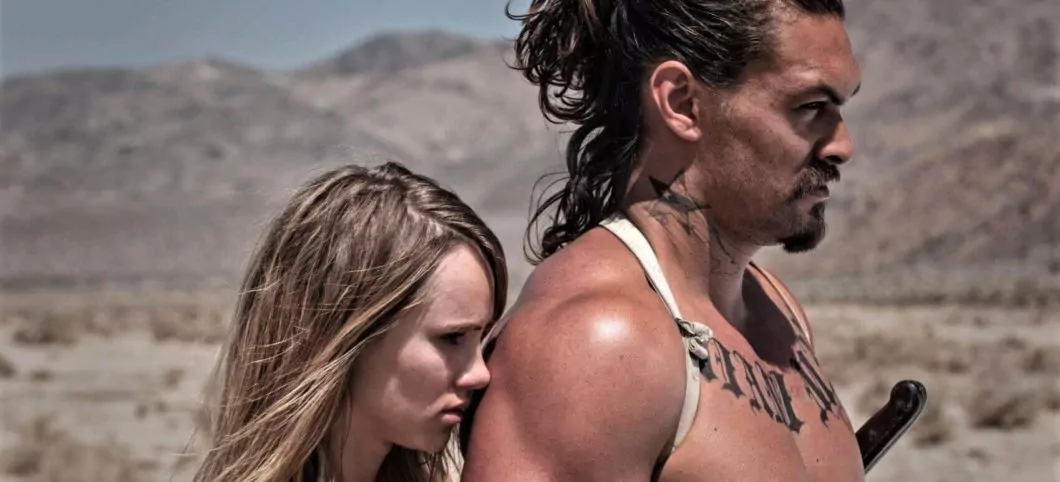 Jason Momoa plays the enigmatic Miami man, who leads a crew of cannibals as they capture a woman played by Suki Waterhouse in this 2016 film. Meanwhile, Keanu Reeves stars as the dream, a cult-like leader who controls a safe haven for "bad batch" members fleeing from the cannibals.
The plot sounds strange, and the cannibal element makes it easily one of Reeves' darkest films to date. In terms of Momoa, he gives a fantastic performance in this film, with some even comparing his portrayal to his famous television character.
8. Road To Paloma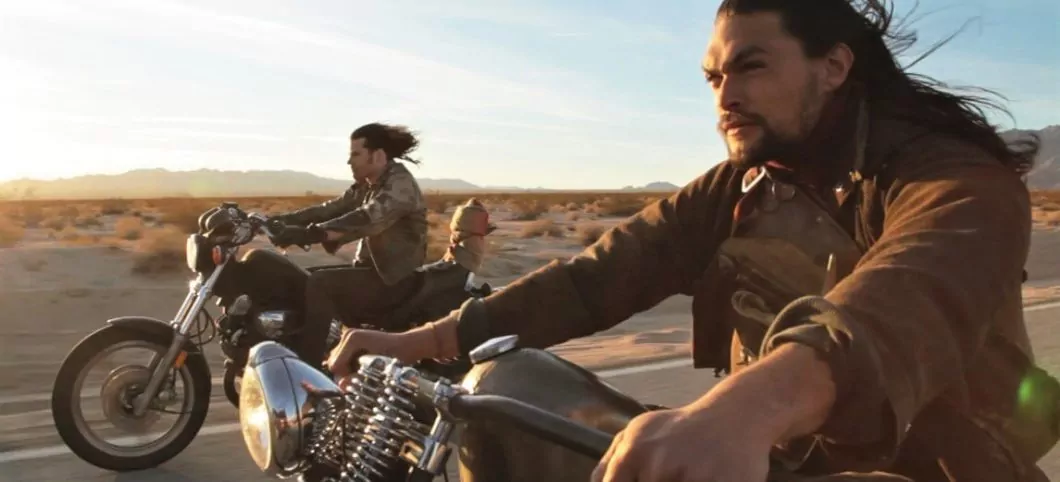 Perhaps no project is more personal to Momoa than Road to Paloma. Momoa made his directing debut with the 2014 drama, telling Red Carpet Crash, "I always knew I wanted to direct it." Momoa co-wrote the screenplay for this picture alongside Robert Homer Mollohan and Jonathan Hirschbein, just like other performers who occasionally create their own films.
In Road to Paloma, Momoa plays Wolf, a Native American out for vengeance after his mother's death. Lisa Bonet, Momoa's wife, also appears in the film as Momoa's love interest.
7. Aquaman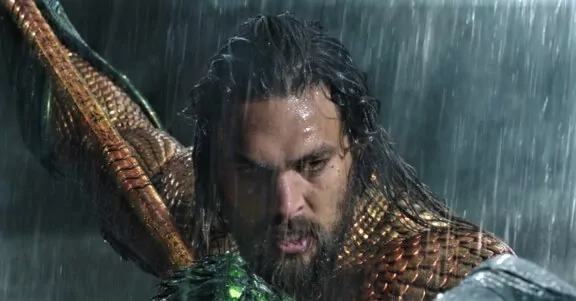 Other actors may have been considered for the role of the trident-wielding DC superhero, but in the end, Momoa proved to be the ideal man for the job. After all, he's one of the few DC actors that appears to have super-strength in real life.
Momoa was first introduced as Aquaman in the 2017 DC blockbuster Justice League, which preceded the release of this 2018 feature. Despite the fact that the ensemble superhero film was a disappointment, Momoa's standalone film was expected to succeed. Aquaman went on to gross over $1 billion in theatres.
6. The Red Road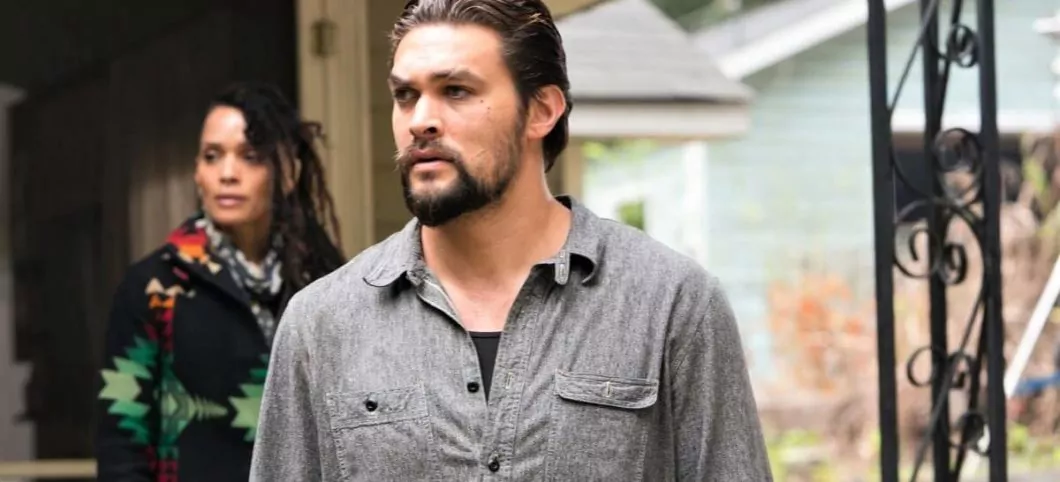 The Red Road was a Sundance TV series that aired from 2014 to 2015. It stars Momoa as a member of a Native American tribe who forms an uneasy alliance with a clone after a tragedy in a small New Jersey community.
Momoa told The Hollywood Reporter that taking on the role was the "most challenging thing I've ever done" while discussing the show. "I don't have a lot of stuff that exhibits the things I do on the show,"  he later added. Aside from Momoa, The Red Road also features Martin Henderson, who previously starred in Virgin River.
5. Frontier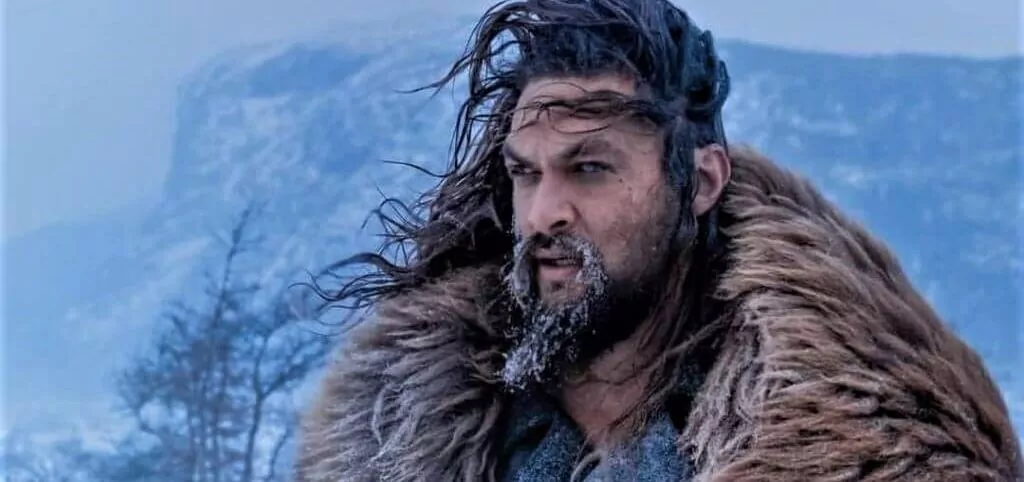 This Netflix series, set in the 1700s, stars Momoa as Declan Harp, a native Canadian bandit determined to break the Hudson's Bay Company's monopoly on the fur trade.
Momoa was adamant from the start that he should play Declan. In an interview with Men's Journal, the actor remarked, "I have a great affection for that period. It was as though the character was tailor-made for me." Momoa decided to invite the show's producers to his house to assist in creating a case for himself. "When I showed them my tomahawk, I think they were a little taken aback."
4. Braven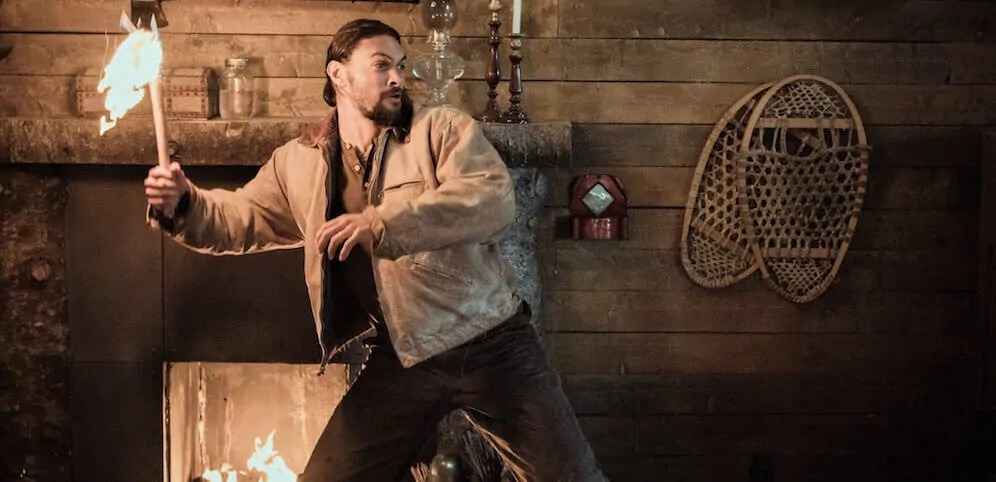 Momoa plays a logger who is forced to defend his family when they come across a group of deadly drug dealers in the 2018 film.
The actor had to go through some special physical training in order to play this part. "Jason's character is a lumberjack-type, so he relied more on his power, size, and knowledge of the territory," said Rob Alonzo, the film's stunt coordinator. "For the action scenes, Jason trained in boxing, Filipino martial arts, and Silat, which were all incorporated into the fights."
3. The Lego Movie 2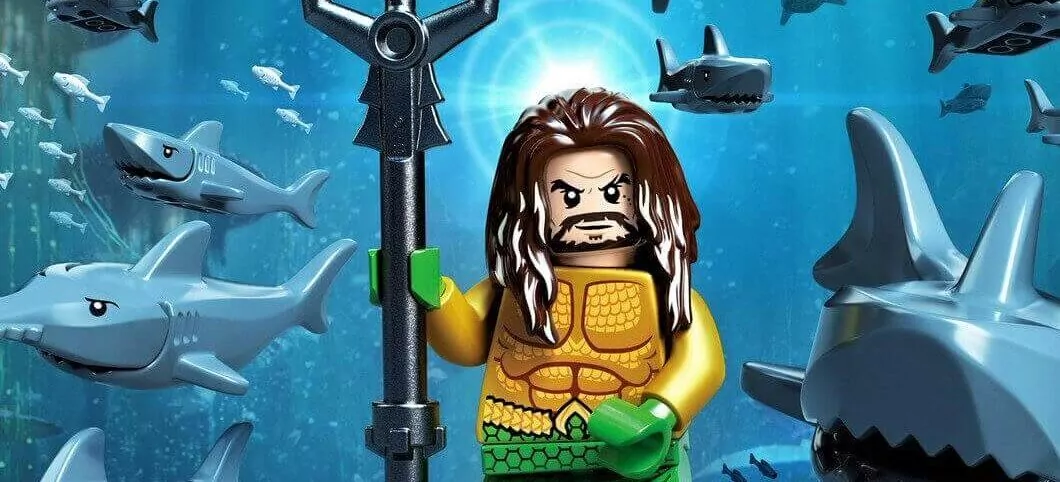 One of the things that fans may have overlooked about this animated film is that Momoa himself provided the voice of his DC character, Aquaman. Mike Mitchell, the film's director, stated to ComicBookMovie.com that they considered bringing Momoa in after he did "such a wonderful job" in the shorts they made to promote the film at Comic-Con.
Momoa's Aquaman appeared with the original Aquaman in these shorts. Mitchell also remarked, "I recall we somehow coerced him (Momoa) into the film."
2. The Simpsons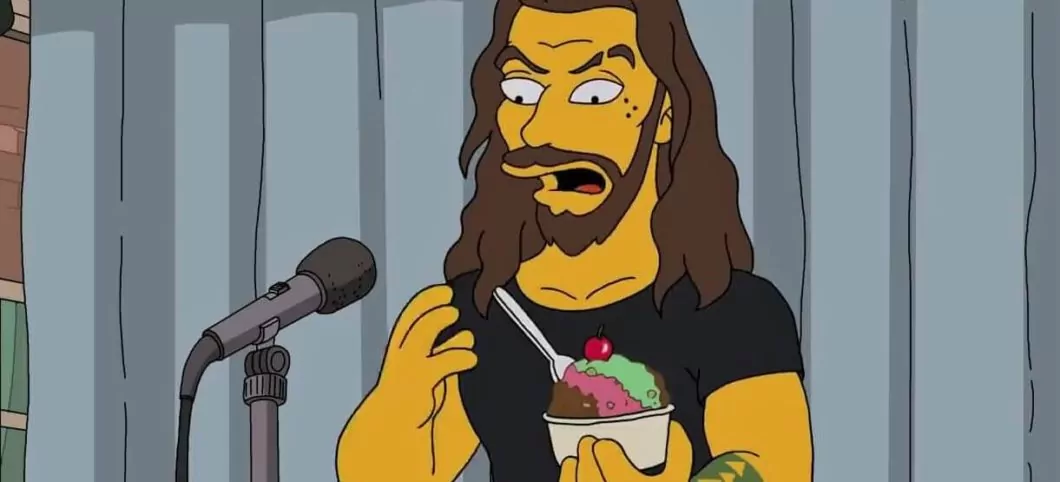 Sure, he's not a member of the main cast of this popular adult animated series. Momoa, on the other hand, left a lasting impression on viewers when he starred as himself on The Simpsons.
In the episode The Fat Blue Line, Momoa arrives in town to pay homage to Saint Castellaneta, a martyred saint whose memory is commemorated by the gelato treat spumoni. The actor was also invited to autograph Selma's left breast in the episode, but he declined. Momoa's stint on the show was a huge sensation, and fans would want to see him return.
1. Game Of Thrones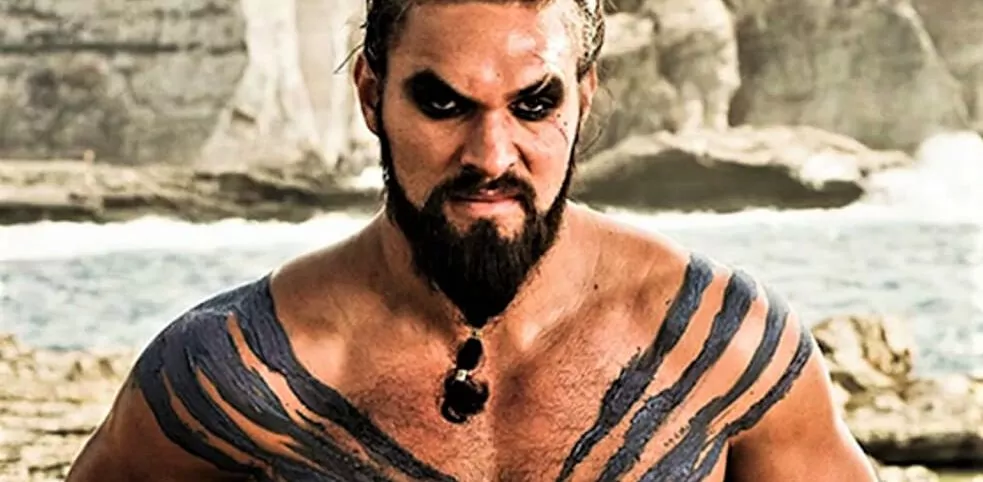 Momoa's portrayal as Khal Drogo on the hit HBO series is without a question one of his best roles to date. Momoa was largely seen in sequences with co-star Emilia Clarke, who told The Oprah Magazine that he was "gentle" and "considerate" when filming with her.
Surprisingly, after his character was killed off the show, Momoa struggled to find work. During an interview with Instyle, Momoa said, "I couldn't obtain a job. Having babies while being entirely in debt is quite difficult." Thankfully, Momoa's fortunes changed when he joined the DCEU.
The Movie Culture Synopsis
Jason Momoa has always seemed like the right choice for big burly action on screen, yet in films like Aquaman and Game Of Thrones, he's more often than not been set against vast fantasy canvases rather than getting his hands filthy in fast-paced fistfights. In his new Netflix thriller "Sweet Girl," Jason Momoa seeks vengeance on Big Pharma.
Ray Cooper (Momoa) is a loving family guy who swears retaliation on the huge pharmaceutical business that pulled a potentially life-saving medicine from the market just before his wife (Adria Arjona) died of cancer. Ray's pursuit for the truth, however, leads to a deadly incident that puts him and his daughter Rachel (Isabela Merced) in danger. Ray's goal becomes a vengeance mission in order to defend the only family he has left.
The film is directed by Brian Andrew Mendoza, and the cast features Justin Bartha, Amy Brenneman, and Manuel Garcia-Rulfo. On August 20, the film will be available on Netflix.