DATE : 29TH OF DECEMBER 2020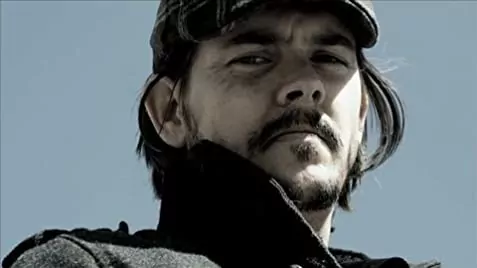 A California Christmas's Director Shaun Paul Piccinino let The Movie Culture Interview him on the success of the film and it's subsequent topping of the charts this holiday season. Shaun Paul Piccinino has worked on Films and TV alike with A California Christmas getting mainstream acclaim like no other Holiday film.
Greetings Mr. Piccinino, we at The Movie Culture are thrilled to have you. We certainly hope you have a great Christmas planned ahead of you.
Q. Speaking of Christmas, I'd like to start the interview with you by asking about A California Christmas, how you got involved with the project? 
Shaun Paul Piccinino: I was approached about this project by Actor/Producer Ali Afshar. I've directed 4 movies with him and we have a great working relationship. When I read the script and heard it was another film that would star Josh and Lauren Swickard I already knew I'd want to do it. I directed them once before in "Roped".  It's actually where they met and fell in love. We had a real life love story unfolding at the same time their characters were falling  for each other. A real Hollywood fantasy that you'd see in a move!  We all had a great time making 'Roped', I jumped at the chance to work with Josh, Lauren, and Ali again. 
Q. There are number of Christmas movies which come out every year. How important was it for you to have A California Christmas stand out?
Shaun Paul Piccinino: We set out to make something that was romantic, funny and had a lot of heart. That was our mission.  The elements that really help it stand out as unique is the chemistry between our leads (again who are married in real life), the performance by Amanda Detmer bringing weight to the emotional scenes, and the humor brought by Ali Afshar and David Del Rio in their unlikely friendship. The amount of humor throughout will surprise audiences and helps to counter balance the heavy drama. 
Q. Speaking of Christmas themed movies, is there one which you love and watch every year?
Shaun Paul Piccinino: There are a few but among the stand outs is "The Family Man" starring Nick Cage and Tea Leoni. Love the message behind that one. Also love "Scrooged" with Bill Murray. 
Q. The cast for A California Christmas have a great chemistry amongst them. How closely you worked with them in the film?
Shaun Paul Piccinino: A little behind the scene story if you have? We work very closely as we're friends on set and off, like family. We have lots of fun stories and memories together. On one of our days off we all took a beautiful motorcycle ride through the back roads of Sonoma. Josh is an avid rider as is Ali Afshar. I had my motorcycle with me and off we went. Lauren jumped on the back of Josh's bike (don't worry we all wore protective gear head to toe) and we all took one of the most breathtaking rides I've ever been on. It was a nice quiet moment away from the hectic schedule of filming a movie. 
Q. A Christmas themed movie should indeed feel like one through it's look. Could you tell us how you and Brad Rushing your DOP figured that out!?
Shaun Paul Piccinino: Brad and I spoke very early on about the look we wanted in the film.  The goal to envoke the warm tones of the ranch with rolling hills of wine country. We took inspiration from films like "Horse Whisperer" and "A River Runs Through It". Robert Redford used Anamorphic lenses on both films.  Brad and I set out to emulate the look as we were so inspired by that imagery. The ideas of California being sunny even in winter was the what we were playing off there. There's no snow covered landscapes in this film, even at Christmas.  We even joke about that very thing with in the story. 
Q. A California Christmas topped the charts this week, which you also tweeted about. How must that feel like!?
Shaun Paul Piccinino: It feels amazing! Still pinching myself that it hit #1 on Netflix globally.
Q. Elaborating on our last question as a Director do you pay attention to Criticism?
Shaun Paul Piccinino: I think constructive criticism is important.  The feedback I receive helps me always strive to become better at what I do. I welcome that kind of feedback and thrive in the growth I experience.  When it comes to online criticism or "trolls/haters" you have to just take that all in stride. I can only do that best that I can do.  It's very difficult to make a film that will hit all the right notes with everyone. I always strive to do better and grow with each and every project. 
Q. As a Director yourself working in the film business, did you credit a Film for making you fall in love with Cinema?
Shaun Paul Piccinino: Yes one hundred percent. I'm a lover and forever student of film. I watch and re-watch films to break them down and figure out how the film was made. I strive to learn from everyone I come to admire.  Some movies that continue to inspire me as a film maker are ones like the original "Rocky", "Alien", "Leon: The Professional" among many others. 
Q. The Movie Culture is situated in India so have you watched any Bollywood film?
Shaun Paul Piccinino: Yes I have watched quite a few Bollywood films. In fact, I would love to Direct one one day! The music and Dance is always my favorite part. Mohabbatein (for the musical romance), Dangal (loved the atmosphere and gritty setting of this one) and 3 Idiots (that one was very funny) are among a few I really enjoyed. 
Q. Do you have any future projects lined up which you'd like to share with us and your fans ? 
Shaun Paul Piccinino: Yes I have several projects in the works and a few still to release. My next film to be released is a gritty action film set in the early 1980's called, "American Fighter". It's about a desperate teenager who is forced into the dangerous world of underground fighting to win enough money to save his ailing mother. He finds out what he's made of in the face of these violent hungry competitors. 
Q. As a successful Director, is there a key advice which you give to upcoming directors in general trying to make it big?
Shaun Paul Piccinino: The best advice I can give is to continue to create. It doesn't matter if it's a short film or even a YouTube video, just continue to hone your craft and get your work out there to be seen by others. In my experience work always leads to more work. I use my skills to tell stories no matter how small. 
With this I'd like to wrap up with the interview questions. The Movie Culture would indeed like to thank you for agreeing to this wonderful interview.
The Movie Culture Synopsis
Shaun Paul Piccinino's advise on making a YouTube video even you have to certainly attains to the new age filmmaking community that's out there.
Shaun Paul Piccinino's upcoming projects also are something to look after as it sounds very different than A California Christmas, so it's great to see the range.
A California Christmas is up on Netflix and we have The Movie Culture's review is also up on our Webpage.