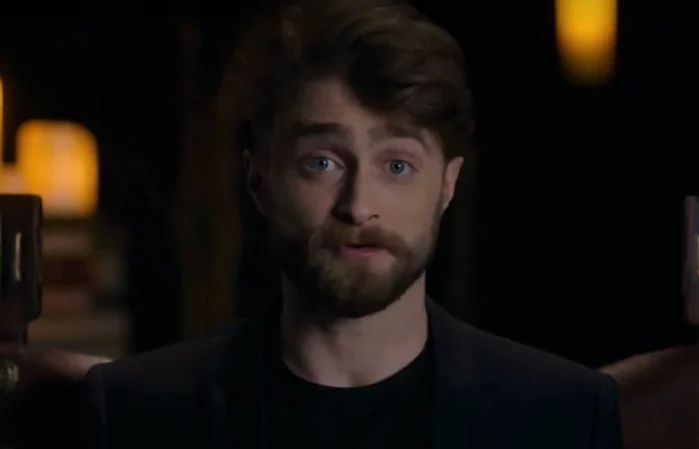 Daniel Radcliffe returned to the Harry Potter universe with Harry Potter 20th Anniversary: Return to Hogwarts and he speaks about his experience and the memories he has while he played the iconic character of Harry Potter, check it out!
On returning to Hogwarts and reuniting with the cast…
Daniel Radcliffe: We've seen even more how much it means to people, and what a part of people's lives it is. I was never not happy to be a part of that, but it means even more now. I'm able to appreciate how special that is. It's a nice thing. It has been lovely to see everyone. It really has. I didn't know if it would be. I have a very mixed relationship with nostalgia. It's just so much feeling that it can be weirdly painful sometimes, because there's so much of life to take in that happened in those ten years. But seeing everyone again and going "oh yeah, we're all doing great." I think the thing that scared me the most when we were coming out of it was the implication that the most meaningful thing in our life was done. And there's something so joyous about seeing everyone. And it wasn't though. We've all gone on to other stuff. We have wives and kids and lives. There's something really lovely about seeing that.
On growing up alongside Harry Potter…
Daniel Radcliffe: My one bone to pick with Mike Newell is that every year when we finished a film they said, "Don't cut your hair over the summer; we'll cut it when you get back and we'll decide what they want to do." And me and Rupert both dutifully grew our hair for months and then came in, and he's like, "Oh, yeah, great!" And we're like, "No… no, no, no, no. You're not leaving us like this? We're supposed to be becoming teenagers and dating girls in this film! That's not what it's going to be, is it?" So, I think we were pretty devastated as we realized that it was. But I still love the man. Emma reminded me the other day of the amount of passing of notes in classrooms – in sets that were classrooms. It was very sweet. We did a lot of the stuff that you do in actual school, but just in a facsimile of school. We had a lot of those experiences still, but in this slightly bizarre way of through a set. I'll always be happy to talk about it. Again, I think that people expect me not to want to talk about it. But that's like somebody never talking about their childhood or their teenage years. Every part of my life is connected to Potter and to Leavesden. My first kiss is connected to someone here, my first girlfriends were here… it all spirals out from the Potter set somewhere. Everyone also says that "you grew up on screen," and it's like "Well, yes and no…" We actually did our growing up privately still; we just did it on a film set. And we did it with each other. And that's bizarre.
On stunts…
Daniel Radcliffe: I will never get to do the kind of stunts that I did on Potter on something else. Because of the level of trust that the stunt team had in me. Because we worked together for so long that they were like, "we know that you can do this and you'll be fine." It takes a long time for a stunt coordinator to develop that trust in an actor – and rightly so.
On working with legendary actors…
Daniel Radcliffe: All these people. Everybody. If you point to a background person in Harry Potter, they probably won an Olivier Award. It's nuts. I use the example a lot of David Bradley playing Filch wonderfully in our films, funny and awful and horrible, and he was playing Henry IV at the same time at the National, and going back and forth. We really did have some of the greatest Shakespearean actors of their era. And getting to watch them every day. Imelda Staunton, she can be talking to anybody about anything – someone she's known for a while or not known – and she'll be having a lovely chat, and then, they'll say, "Turn over," and she'll turn and do a scene and be incredible, and then just start chatting again. It doesn't have to be painful. Some people have a process, and it is painful for them and that's part of it. But there's also an option of having a really nice day and also just doing some acting while you're here. It was really cool to watch.
On getting the part…
Daniel Radcliffe: I heard the phone ring. My dad went to answer it. Heard him having some sort of conversation with them. Then he came upstairs and stood in the doorway of the bathroom – my mum was there and my dad was facing me. I can't remember how he phrased it. But he said "you got the part" or "you're playing Harry" or something. I'm pretty sure I cried… but I don't know why! [laughs] Looking back at that, I don't know what that was, really. They were happy tears. But to acknowledge that almost feels as if I knew on some level how momentous it was, and I really don't think that I did.
On his first autograph…
Daniel Radcliffe: Somebody asked me for my signature on that day. I was standing with David Heyman at the time. And I wrote down my full name – which is still my signature – I just write my full name. And he was like "you've got to get a shorter signature." And I was like "it's not going to be a problem. There's not going to be a huge demand. If I do my initials, there's loads of DRs in the world, that could be anyone." It was a bad choice; I should have taken his advice; I should get a better signature; it's still shockingly bad.
The Movie Culture Synopsis
Harry Potter 20th Anniversary: Return to Hogwarts is currently streaming and it is one magical get together indeed! Go check out our review for the same!