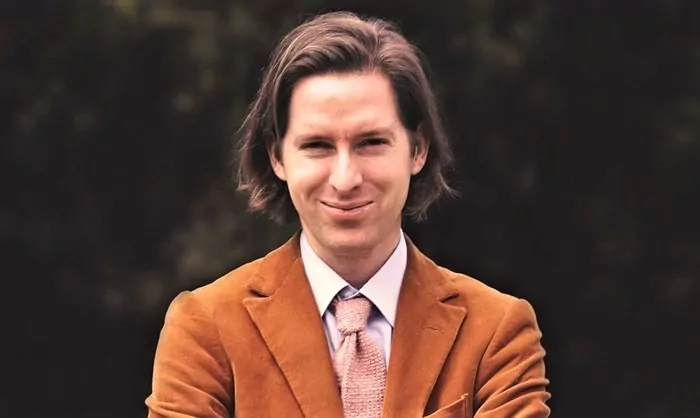 Films are exhilarating in the best way possible. They tear you apart. Honestly, I have no right to complain because I love it. There is something so pleasant about emotionally wrecking yourself through literature. That is what I do, find ways to lose myself. For this reason, the movies that are more than a story are my go-to. The kind that is more of a cinematic experience and is visually appealing. Most movies try for a story but even fewer try to execute it beautifully. From those, a small percentage make an experience that is unforgettable. Some filmmakers that have been highly successful in creating visual masterpieces are Denis Villeneuve, Luca Guadagnino and Wes Anderson. 
Each of them has such a beautiful style but Wes Anderson's is unique. He has been in the industry for almost 30 years. He was a student of philosophy. In 1994, his short film, Bottle Rocket was screened in Sundance. Producer Polly Platt was impressed with the film and showed it to Jim Brooks; this interaction led to the start of Anderson's professional career. 
Wes Anderson has a bold and direct style. His films are peculiar in a way that it can only be his. It has so many smaller nuances and details. He creates a film that is filled with elements and visual gags that are executed in a way that is deliberate. Viewers will catch all the easter eggs that he throws in their way. They will know only what he wants them to know; feels what he allows them to feel and see what he lets them to see. 
It is simply his direction exudes that masks the intricate web of detail in each scene. A sophistication that is undeniably fun. His movies have information and abnormal shifts in his story that are massive and rare to pull off. Unlike other films, his films are brimming with all sorts of information as he does not withhold any suspense. His storytelling is so powerful that he directs that audience in such a way that suspense is still present. It includes usage of blocking and staging, stellar writing and an equally brilliant performance. 
Wes Anderson generously shares knowledge in a concise manner. He doesn't try to deceive you with his strategy, and he has no intention of ripping you off. He is more concerned with being precise than with anything else.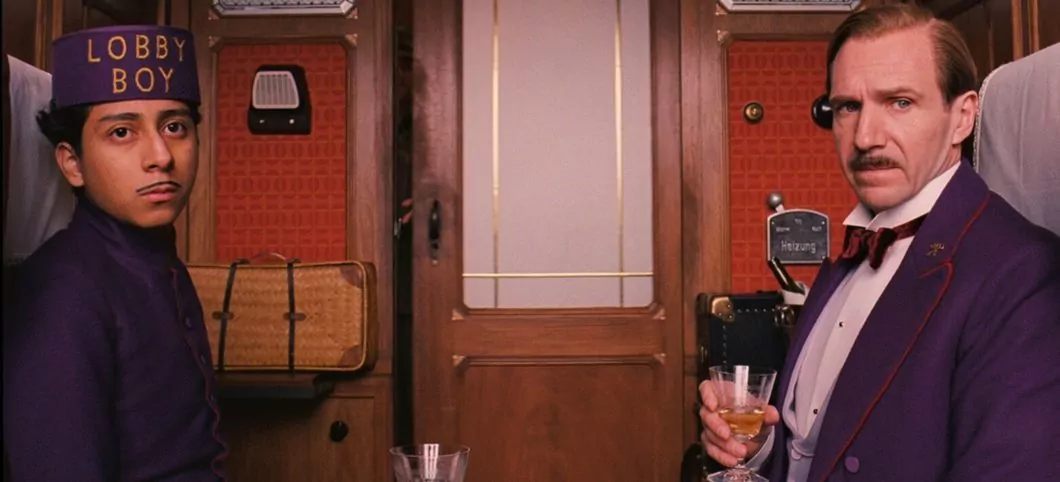 Wes Anderson is known for his symmetry and profile shots, in which characters and props enter and depart the frame quickly. Each action is prompted by another action, much like the concierge's and hotel staff's overarching attitude in The Grand Budapest Hotel. This also applies to the dialogues in the films. His scenes are subtle with great use of fast and light objects in a strong and intentional manner. 
A hardworking, considerate individual who is preoccupied with his creativity is Wes Anderson. It is possible to say that the Wes Anderson film making style is Wes Anderson is himself. His pictures are a reflection of his own mental state. Anderson is those Zissou Adidas, those record players, and those recollections.
Rather of portraying himself primarily through his characters, he uses his images to show his own personality in a more complex approach. Many other directors' auteurist spirit falls short in this area. Discerning moviegoers don't receive the impression that Tarantino, Spielberg, or Nolan are visual embodiments of their respective films. When you look at Wes Anderson, though, you get that sense.
You don't have to be a fan of Wes Anderson's films to like his style of thinking. He creates pictures that are substantial and insightful, utilising every department to its maximum potential. The entire production could be said to be made from scratch. He writers his own stories and also often builds his costumes, production design, and the film world. The few times he does use an established location or design, he gives it a look that makes it feel that it was made only for the film. 
Anderson has mentioned many times that his influences include Roman Polanski, Steven Spielberg, Alfred Hitchcock, Martin Scorsese, Waris Hussein, Ernst Lubitsch, Peter Bogdanovich, and French New Wave directors like François Truffaut and Jean-Luc Godard. Apart from his own interviews, where he mentions his film influences, many have seen resemblances and homages in his own projects. 
Adam Stockhausen mentioned, "If you watch Torn Curtain and start where he's walking out of the hotel and the women are scrubbing the floor, and Jeff Goldblum walking down the stairs with the women scrubbing the floor in Grand Budapest, it follows pretty exactly. It's the most direct homage we've done. It's exciting because you have this starting point that you then get to work into your locations and figure out how to match up the pieces. 
Wes Anderson's films are told through the eyes of a 12-year-old kid. He recounts stories from the perspective of when he was12-year-old, in particular. His films have the feel of a board game or a novel, and the worlds he creates in each one are reminiscent of his past.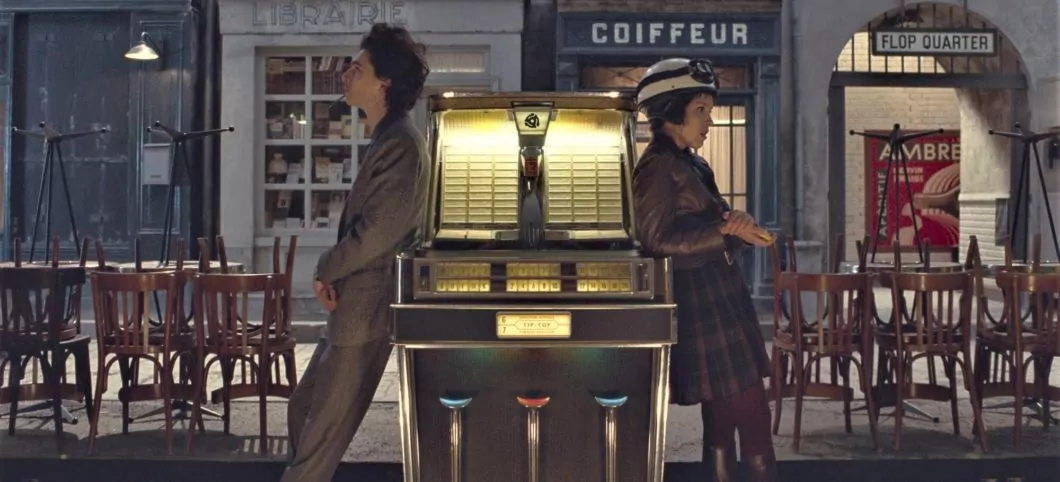 Anderson's colour palettes, clothing, set design, and technology all appear to conjure up a world stuck in the early 1980s. Wes Anderson's films are popular for a variety of reasons, some of which may be considered "masculine." His films have an evident impression of being narrated from the perspective of a young guy. He said once, "When you're 11 or 12 years old, you can get so swept up in a book that you start to believe that the fantasy is reality. I think when you have a giant crush when you're in fifth grade, it becomes your whole world. It's like being underwater; everything is different."
When I say masculine, I don't mean it in a macho way. As his characters are a reflection of him, most of his male characters are, in the sexuality spectrum, straight. They all have a childish adventure in them that is in conflict with their own age. Take Timothee Chalamet's character in The French Dispatch. Zefferelli has a childish character which is justified perfectly in the movie. It is evident and yet in place. 
The Movie Culture Synopsis
Anderson demonstrates that one cannot exist without the other. You can't have the charm if you don't have a childish imagination. Wes Anderson's heroes' eccentric natures never get old. His patience, creativity and control are what makes the Art of Wes Anderson.