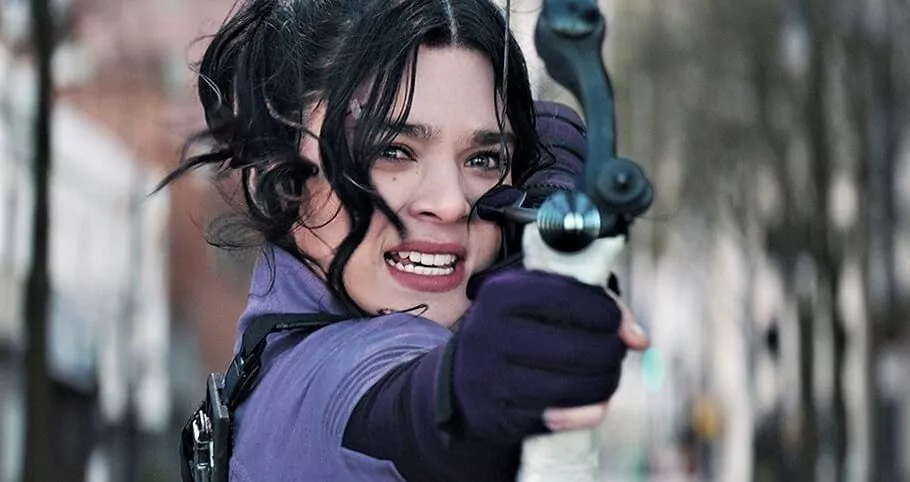 MCU is expanding and the fans are the most vital part of it. MCU fans always try to find easter eggs in the MCU movies and Marvel seems to love to put it inside their movies. This article will discuss the possible references of a future Young Avengers movie.  
The Young Avengers were created by Allan Heinberg and Jim Cheung, with the original series debuting in April 2005. Young Avengers was first formed after the events of Avengers Disassembled when Avengers were officially disbanded in Marvel comics. Though the original Avengers have since regrouped, the Young Avengers have still carved a place for themselves in the comics.
Who are the Prominent Members of Young Avengers?
Riri Williams aka Iron Heart
In Marvel comics, Riri Williams was portrayed as the heir of Iron Man's superhero throne. She earned a spot at MIT as a teenager. She repaired an outdated model of Iron Man armor from stolen parts in her spare time. Riri was not one of the Young Avengers members in the comics. MCU does not always adapt comic book properties exactly on screen. So it is entirely possible that Ironheart can make it into the screen version of the Young Avengers.
Riri Williams who will be played by Dominique Thorne on screen is set to make appearances in two upcoming Marvel programs. She will have her own Disney plus series, Ironheart, and will also be appearing in Black Panther: Wakanda Forever.
Kamala Khan aka Ms. Marvel
Ms. Marvel is one of the upcoming series of Disney plus. It is expected to release in 2022. In the comics, Kamala Khan is one of the biggest fans of the Avengers. She even writes Avengers fanfiction and models her costume as Captain Marvel's suit. Like Iron Heart, Kamala was not one of the first Young Avengers members in the comics. Iman Vellani will play the role of Kamala Khan or Ms. Marvel in the upcoming Disney plus series and she is also set to appear in Captain Marvel 2.
Eli Bradley aka Patriot
Eli Bradley is the grandson of Isaiah Bradley, one of the Afro-American soldiers who were used as test subjects to create a new Captain America after missing Steve Rogers during WWII. Eli who took the name 'Patriot' was the leader of the Young Avengers. Eli convinced others by claiming that he got his powers from a blood transfusion with his grandfather. But in truth, he was using a dangerous drug called mutant growth hormone. After getting injured in a battle with the Kree, a real blood transfusion from Isaiah gave Eli his true powers.
The Falcon and The Winter Soldier Disney plus series has recently introduced both Isaiah and Eli Bradley to the MCU. It is only a matter of time to see where Elijah Richardson will play the role again in the MCU.
Cassie Lang aka Stature
Cassie Lang, daughter of Scott Lang, had inherited his abilities to shrink and grow in size and also commanded armies of insects. Her powers were often affected by her emotions.
Talking about her appearance on screen in the MCU, she is currently the most appeared future Young Avenger and many are expecting Ant-Man 3 movie will play a prominent role to form Young Avengers in near future. Cassie first appeared in the MCU in Ant-Man, and she reappeared in her more expanded role in Ant-Man and the Wasp. Cassie Lang's character has recently been recast with Kathryn Newton taking over the role. She will have a more prominent role in Ant-Man and the Wasp: Quantumania.
Billy Maximoff aka Wiccan & Tommy Maximoff aka Speed
These twin brothers who had made appearances in WandaVision Disney plus series are the magically created sons of Scarlet Witch. Wiccan is a powerful spell caster like his mother, while Speed has similar powers to his uncle Quicksilver. Julian Hilliard played the role of Billy Maximoff while Jett Klyne portray the role of Tommy Maximoff. They are going to appear again in Doctor Strange in the Multiverse of Madness.
America Chavez aka Miss America
Xochitl Gomez's America Chavez will debut in Doctor Strange in the Multiverse of Madness with her dimension-hopping powers. She is expected to be one of the members when Young Avengers will appear on the screen.
Kate Bishop aka Hawkeye
In the comics, Wealthy socialite and gifted archer, Kate Bishop took up the mantle of Hawkeye after Clint Barton's death. After the return of Clint, the two Hawkeyes maintained an uneasy coexistence. 
Marvel's Disney plus series Hawkeye has introduced Hailee Steinfeld's, Kate Bishop. Kate is the first Young Avenger to have her own series in the MCU. Popular actress like Hailee Steinfeld may take the lead role of Young Avengers.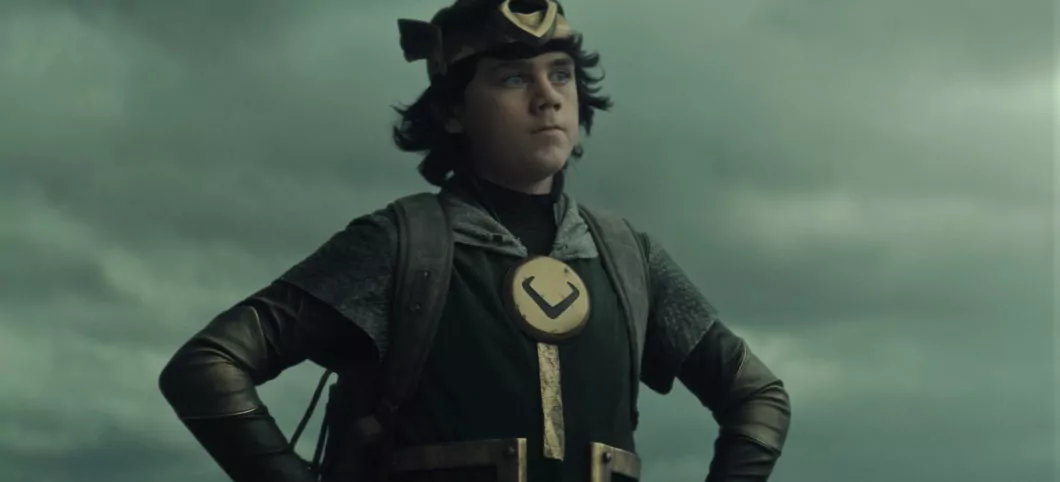 Other Possible Members of Young Avengers
Nathaniel Richards aka Iron Lad
Loki's introduction of Kang has many implications for the Young Avengers. The team was actually brought together by Iron Lad in the comics. In a twist, this character was a teenage version of Nathaniel Richards. Horrified by his notorious achievements, Iron Lad assembled the Young Avengers to stop him from becoming Kang.
Loki introducing Kang and the concept of alternate timeline "variants" will have promising implications for Iron Lad's future appearance in the MCU.
Hulkling
Hulkling has no connection with Hulk. Hulkling is actually a shape-shifter and the son of Kree hero Mar-Vell and Skrull princess Annelle. His birth and existence threatened to restart war between the two empires. Both Kree and Skrull races have appeared in the MCU. So, there is a high possibility of his appearance in any of the upcoming series.
Kid Loki
In the MCU, Kid Loki is played by Jack Veal in Loki Disney plus series. This Loki is a variant who killed his brother Thor. He has survived Loki'sseason 1 and Young Avengerscan be a natural place for his reappearance.
Nova
Ty Keegan Simpkins is playing an unfamiliar role in comics and he is rumoured to be MCU's version of young Nova. He has already appeared twice in the MCU and it might have a significant meaning. All the fans are only guessing now for his future.
The Movie Culture Synopsis
Marvel always tries to build a movie from scratch. They are treating Young Avengers in the same way. All the above characters had appeared in previous shows of Marvel and these appearances are indicating towards Young Avengers film.
Nathaniel Richards, aka Kang The Conqueror, is the greatest foe of the Young Avengers. Kang can be portrayed as a strong antagonist like Thanos in upcoming MCU movies. One of Kang's variants will play the role of villain in Ant-Man and The Wasp: Quantumania.